Last Orders for Christmas Delivery
Royal Mail 48: please order by midday, Tuesday 19th December.
DPD Next Day: please order by midday, Thursday 21st for next day delivery.
International Customers: please order by 9.00am Friday 15th December, but remember that customs delays at your end may hold things up.
Ladder Orders: please order by 9.00am Monday 18th December  
Office Hours. We close at 5pm on Thursday 21st December, and re-open on Tuesday 2nd January.
Thank you for your support this year - we hope you have a very good Christmas and an excellent New Year. 
Niwaki Workshop 15th September
I'm organising a day-long workshop at Harvard Farm,with an informal talk/slideshow, a tasty lunch, a tour round Mum's garden (usually only open to Borderlines tours) and a workshop looking at pine pruning and cloud pruning. It should be interesting both for people keen to introduce a bit of sculptural pruning into their garden, and those interested specifically in Japanese gardens. You'll see various projects in different stages of development, and there'll be the chance to join in on nursery plants.
Here's the plan so far - email or call for a pdf leaflet.
10.00: Introduction & coffee
Illustrated talk on Niwaki in Japan, and how the same techniques can be applied to English gardens. Q&A session
Tour around the garden at Harvard Farm, looking at the topiary and  Japanese pruning
Lunch in the barn
Tour of the nursery area, where we are field growing a small but unique
collection of trees trained and shaped in Japanese styles.
Practical demonstrations on trees, including training, clipping & autumn pine pruning
Individual participation
4.00: Tea
This is a practical day: please bring secateurs and appropriate outdoor clothing.
The full range of Niwaki pruning tools and tripod ladders will be available for sale at 10% discount prices
£95.00 for the day, including lunch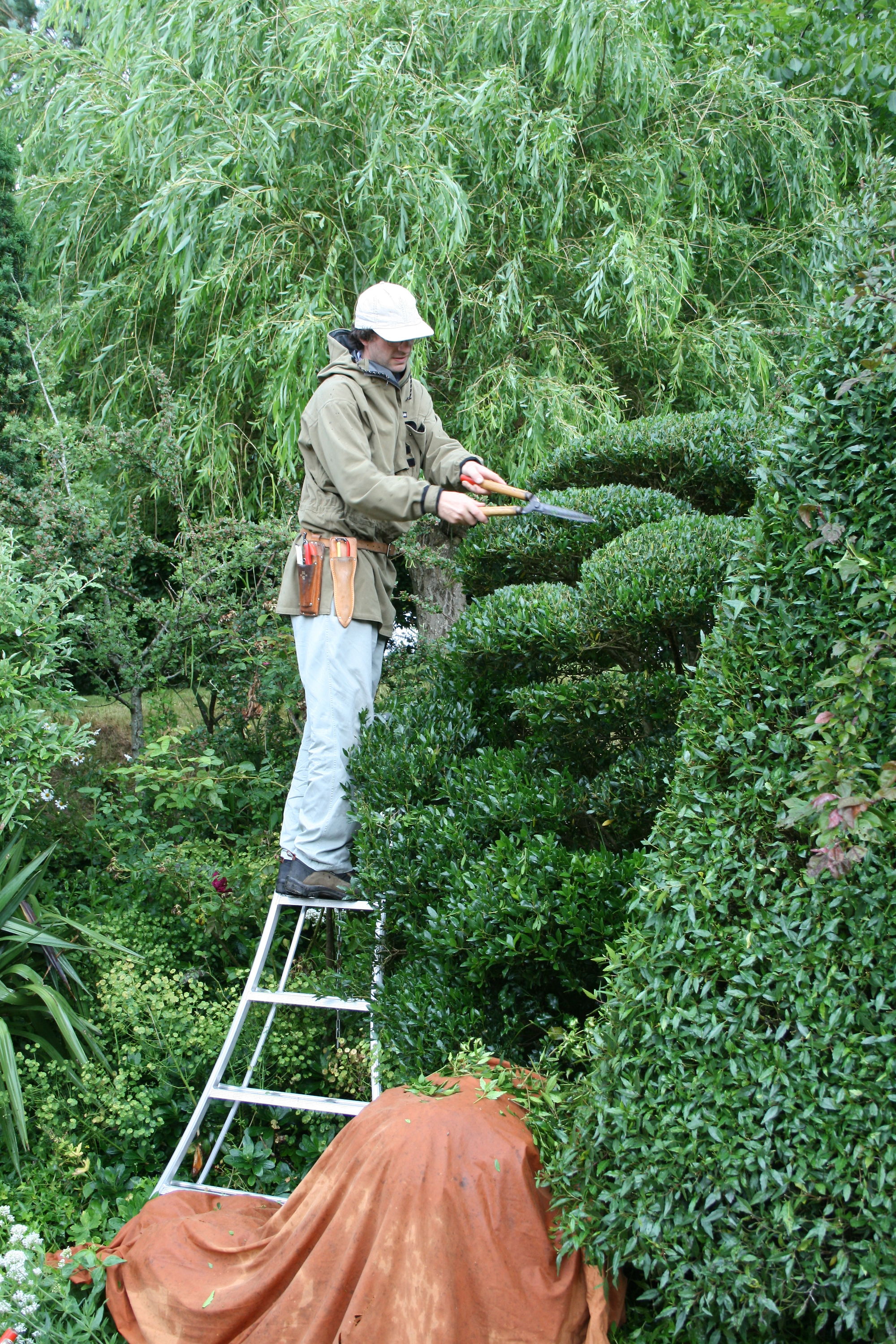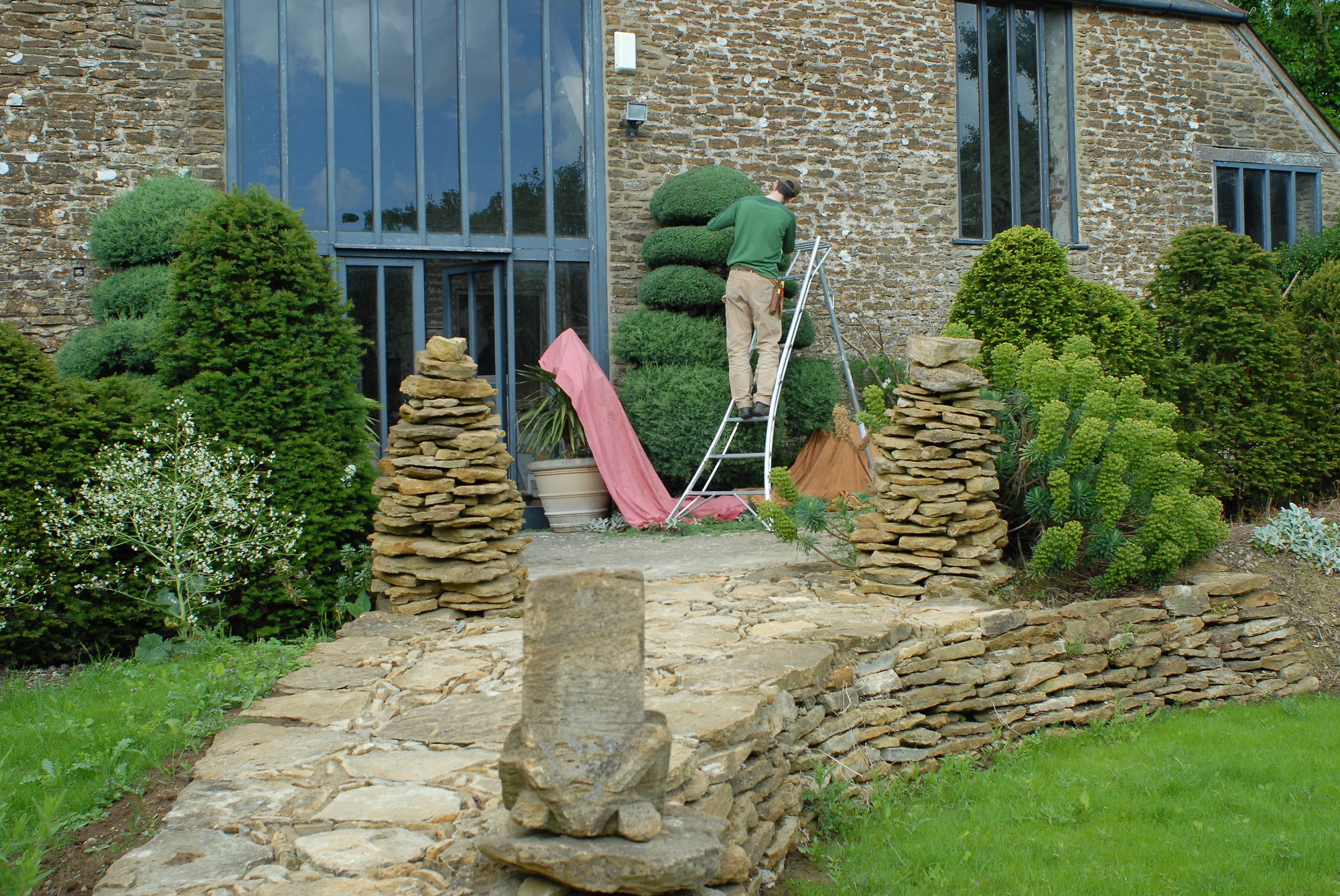 There are no items in your basket