Last Orders for Christmas Delivery
Royal Mail 48: please order by midday, Tuesday 19th December.
DPD Next Day: please order by midday, Thursday 21st for next day delivery.
International Customers: please order by 9.00am Friday 15th December, but remember that customs delays at your end may hold things up.
Ladder Orders: please order by 9.00am Monday 18th December  
Office Hours. We close at 5pm on Thursday 21st December, and re-open on Tuesday 2nd January.
Thank you for your support this year - we hope you have a very good Christmas and an excellent New Year. 
Filming at the Wabi Sabi workshops
A fun afternoon last week spent filming Andy and Ivan at the Wabi Sabi workshop near Chichester. Andy spoke about  the significance of Japanese woodworking tools, while Ivan demonstrated sharpening with Shapton Glass Series stones and did a bit of chisel work. Later on Andy demonstrated how to set up a plane, and showed off his planing techniques in pursuit of the perfect shaving from a piece of Cedar of Lebanon.
See the whole film once our cinematic genius James Aiken has had his way with it.
Andy Juniper, owner of Wabi Sabi.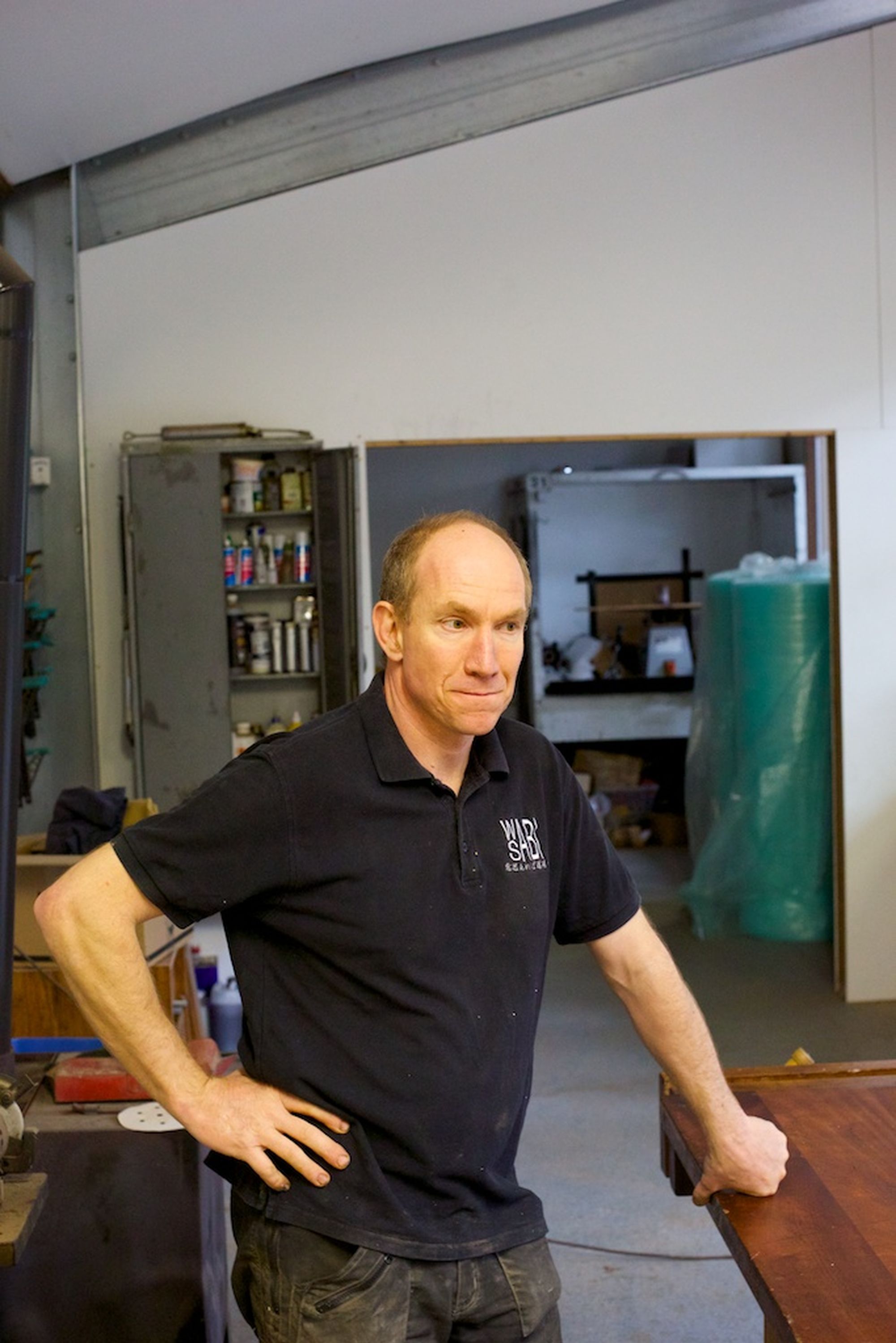 Ivan at work.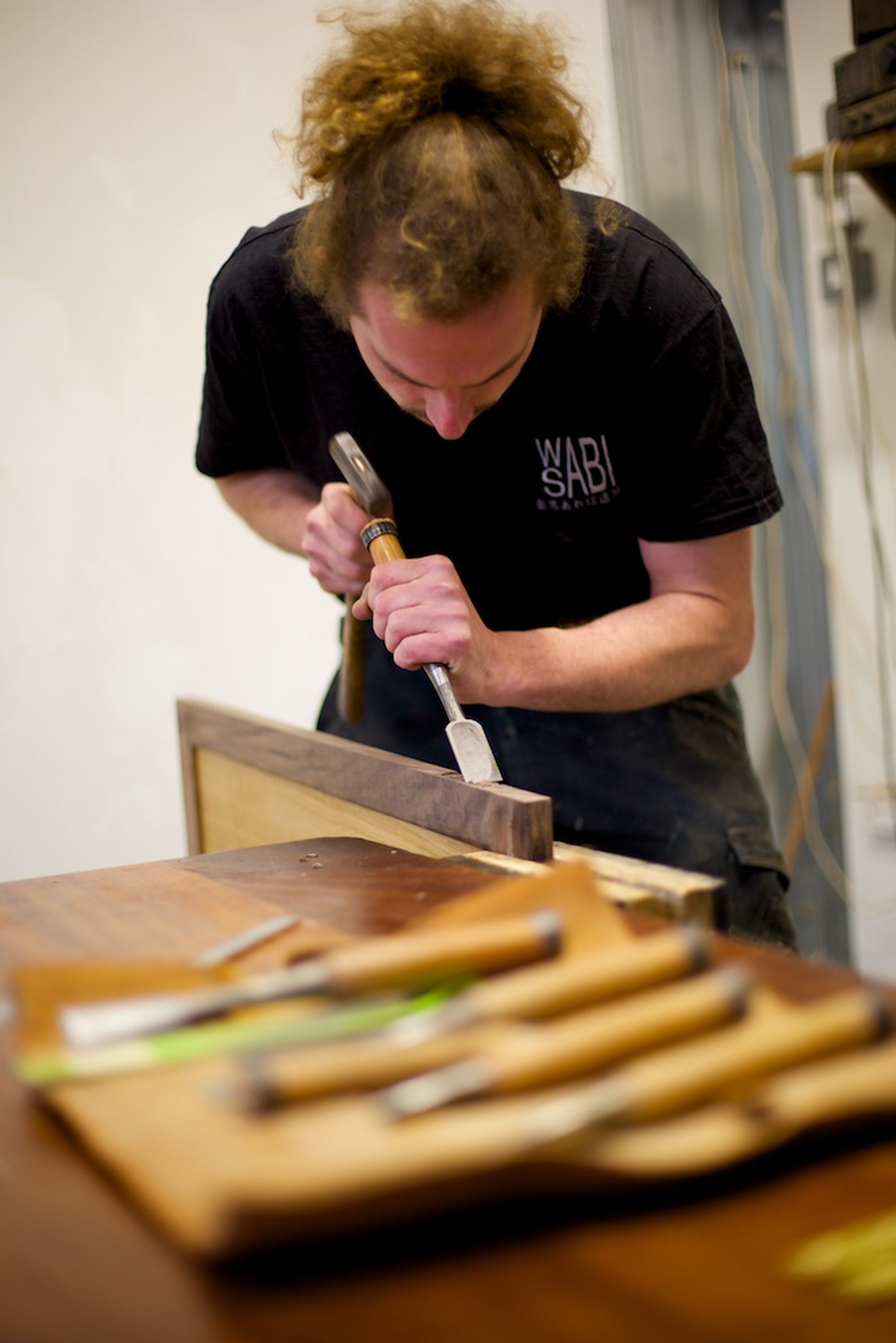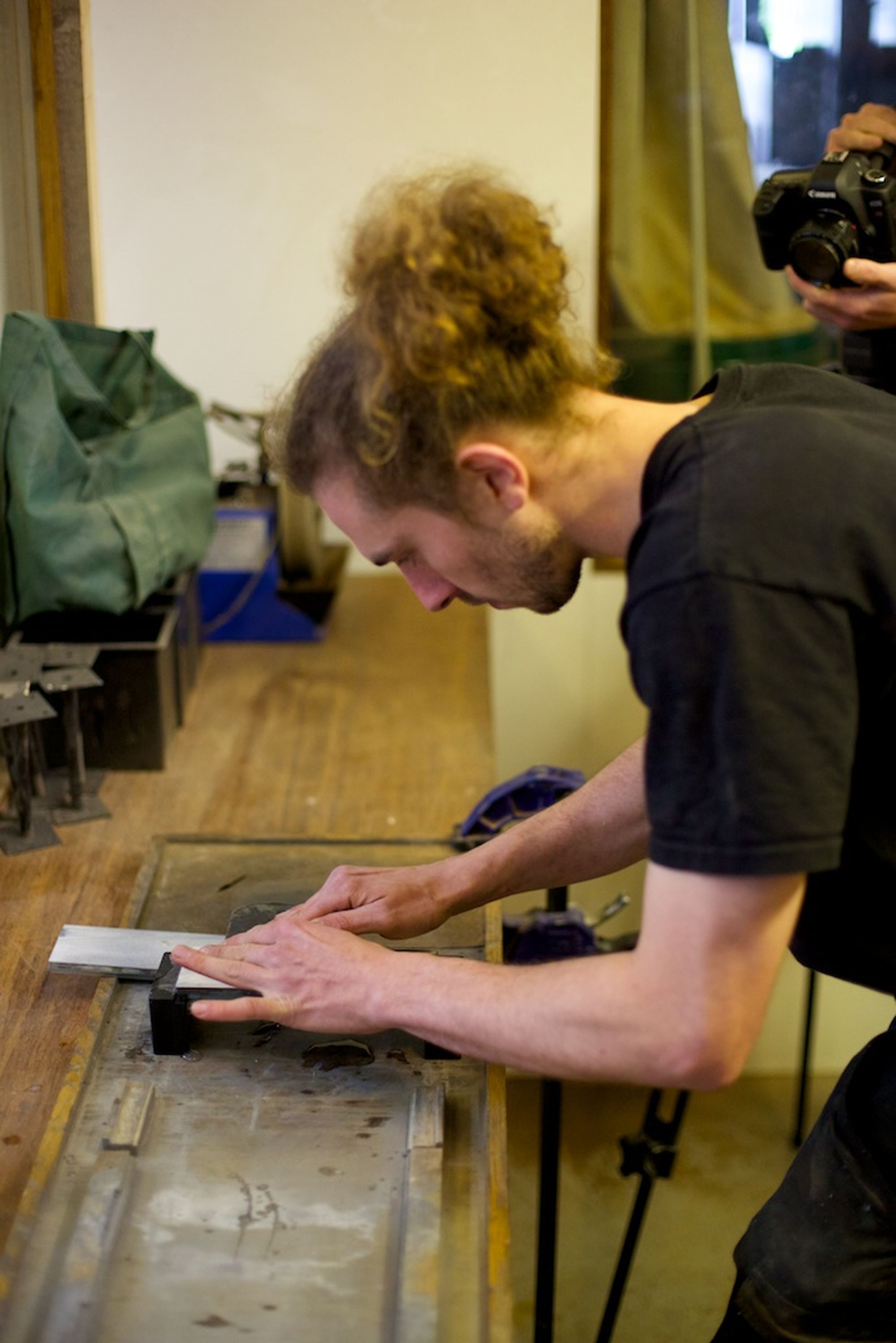 There are no items in your basket