↓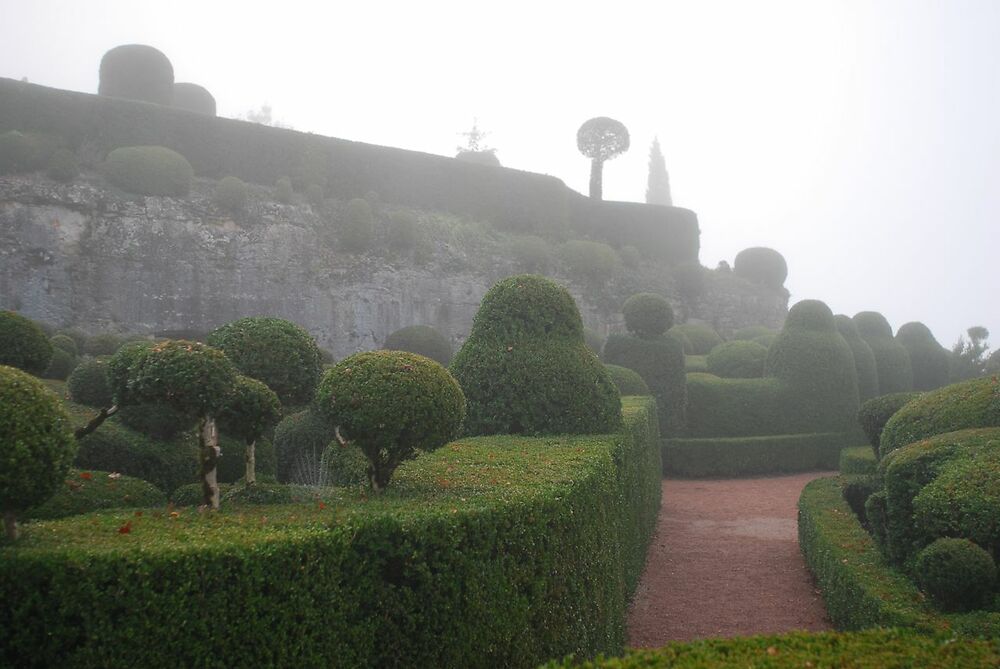 19 March 2014
Marqueyssac Revisted - in the mist
A misty morning in the Dordogne, almost five years ago: I think I've got the spelling right, but don't ask me to pronounce it.
I'd arrived early to try and get nice early morning light, but instead got heavy mist until about 10 in the morning. Very atmospheric.
I think this last image of the multi-stemmed oaks and box is my favourite.