↓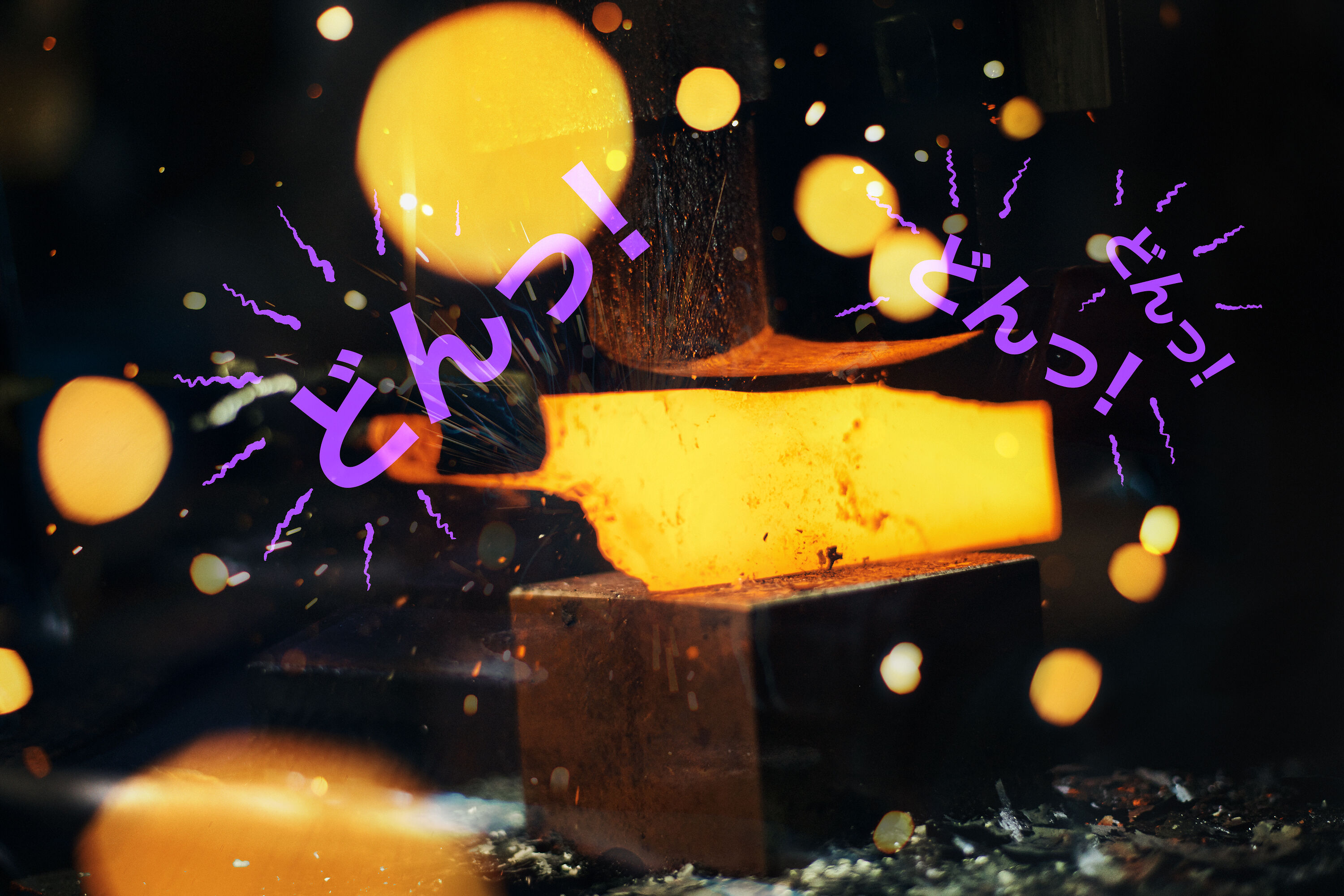 Perfectly balanced Japanese kitchen knives
If there's one thing that unites winter festivities across the world, whether it's Christmas in Dorset or New Year in Hokkaido, it's the preparation of food to share with friends and family. And nothing makes prepping a meal easier and more pleasurable than a good quality knife. Everybody knows Niwaki does great garden gear, but did you know we also stock some very fine Japanese kitchen knives?
If you're looking to upgrade your arsenal this Christmas, or you've already experienced Japanese knife quality and want to share your discovery with a friend or loved one, may we humbly present for your consideration a selection of rather good knives from our ever-expanding collection?
The sky's the limit when it comes to the cost of a really special Japanese kitchen knife (and we do have a few of those - see below) but for the keen amateur chef who wants to try a Japanese-made knife for the first time, we have developed the Niwaki Mainichi range, consisting of a Santoku (all-rounder), a Petty (peeling and paring), a Nakiri, for the vegetables, and a longer, slimmer Gyoto (general purpose).
'Mainichi' means everyday, and unlike fancier Japanese knives these stainless steel choppers can handle a bit of rough handling and the odd trip through the dishwasher while still delivering great results. This range comes equipped with Western-shaped handles, so they will feel familiar in your hand from the first slice.
If you want to experience the handling and balance of a traditional Japanese-style knife without breaking the bank or worrying too much about the discipline and care required by the very best blades, check out the Niwaki Tetsuhiro range (including a Santoku, Nakiri, Yanagiba for sushi/sashi and Deba for filleting fish). Tough stainless steel blades are paired with traditional octagonal handles to offer a rewarding introduction. The weight of the blade is distributed differently to a western-handled blade, with more heft at the business end. The shape of the handles discourages a white knuckle grip, suggesting more delicate, deliberate cuts – it's a good feeling!
Perhaps you're already familiar with Japanese blades and want to take the next step? We think the Niwaki Carbon Knives would be a good choice.
The octagonal walnut handles support blades of white paper Shirogomi steel protected with a softer steel 'jigane' layer. In combination these steels provide a knife edge that is quick and easy to get razor sharp, even if you're new to caring for a knife. Because of the high carbon content of the steel these will oxidise if not kept dry, so you'll need to get in the habit of showing them a bit more care, but once you've sliced and diced your way through a few meals those extra minutes with the drying up cloth will seem a small price to pay.
You'll also need to think more carefully about how and what you cut: the pay-off for the sharper edge is a more brittle steel, so frozen foods, bones and even the wrong cutting surface must all be avoided. Common-sense stuff, but worth repeating, especially if there's a risk you may find well-meaning but heavy-handed 'helpers' in the kitchen this Christmas.
With all these knives, proper care is essential if you want to get the best out of them. We have lots of tips on the individual product pages, but the big one is: keep them sharp. It may sound daunting, but with a few simple tools and the right guidance you can easily do this yourself at home. Here's a little video we made a few years ago.
The only thing that's changed since we made this is our opinion of stainless steel: though never as good as carbon steel, the right stainless steel (especially Japanese steel – see Mainichi and Tetushiro range) can offer years of good, sharp service and there are advantages in terms of durability.
And now for a few really special knives and some practical gear: