The showroom is now open, Monday - Friday, 9 - 5
Shapton Glass Series Whetstones
New, just in. Shapton Glass Series Whetstones now at Niwaki!
Arguably the best ceramic stones available.
https://www.niwaki.com/store/shapton-glass-series-whetstone/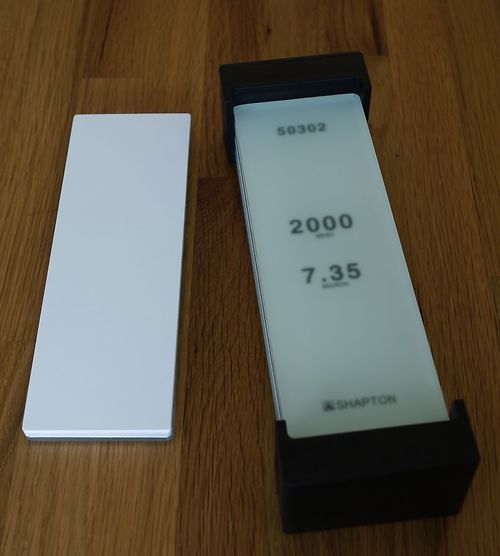 Here's what Andrew Juniper, big cheese at Wabi Sabi, reckons:
"Having used Shapton sharpening stones sourced from Japan for several years now we were delighted to find that there is now a supplier in the UK where we can buy them. We have, over 15 years of making furniture, used almost every kind of sharpening stone on the market ranging from diamond stones, ceramic stones and a range of Japanese water stones, even investing in a stone from a revered Japanese quarry that went well into 3 figures. For us a sharpening stone needs to be easy to use, efficient and accurate and the Shapton Stones tick all of the boxes. Because they are fixed to a glass shelf they are easy to handle and store. Unlike water stones they do not require pre-soaking before use and unlike other softer stones they will retain their flatness far longer than any stone we have used to date. This flatness across the width is vital for wide blades such as the Japanese plane. The abrasive cutting action of the stones is faster and superior to other types of stone and we have found that with these stones the time we spend sharpening has reduced dramatically and the quality of the edge we are able to get has also improved. We bought a beautifully packaged set of 4 stones and a stone holder from Niwaki which enables us to hone the blades from a worn and chipped state to a fine flawless edge with minimal time required. I would have no hesitation in recommending these to any woodworker looking to improve their too sharpening equipment."
There are no items in your basket