↓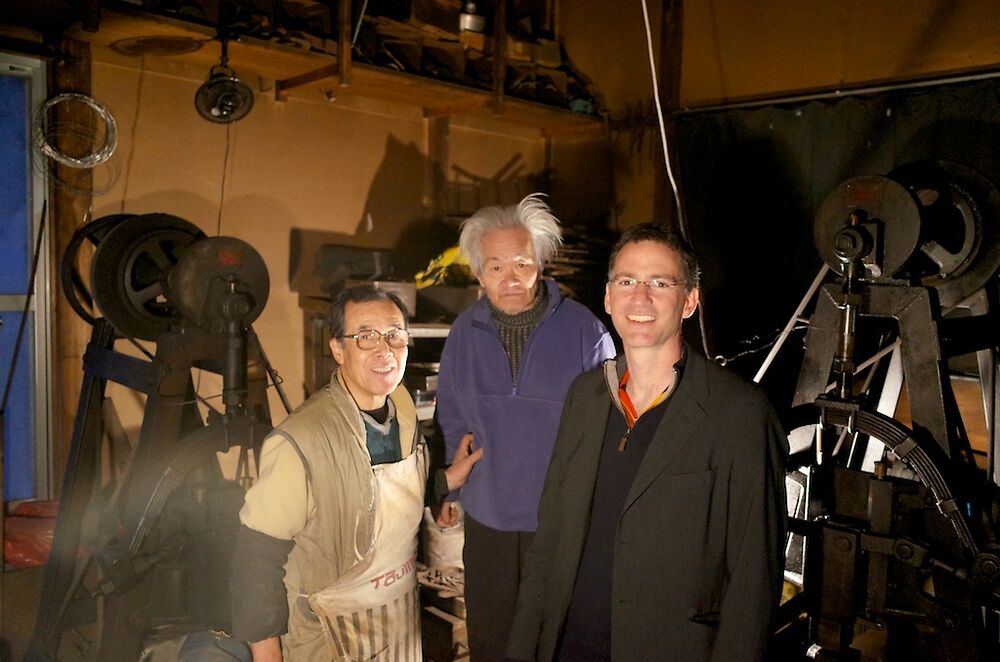 2 May 2014
I was very privileged to get to meet the remarkable Mr Iwasaki in his workshops in Sanjo, Niigata, earlier this month. Iwasaki makes just one product - a traditional razor, that's reckoned by keen wet shavers to be just about the finest out there. Production has been handed over to Mr Mizuochi recently, who continues the tradtiton started by Mr Iwasaki's father.
Mr Iwasaki in the middle (standing on a raised bit of floor) Mr Mizuochi on the left (standing on a lower bit of raised floor) and me (standing on the floor floor)
The workshop was tiny, dark, and oozing character, as all good blacksmiths should do. I felt very large and clumsy - inevitable in Japanese homes!
Here's the process the razor goes through, as the hard, hagane steel (from Sweden, funnily enough) is laminted to the softer jigane that forms the body.
And here's the result...