↓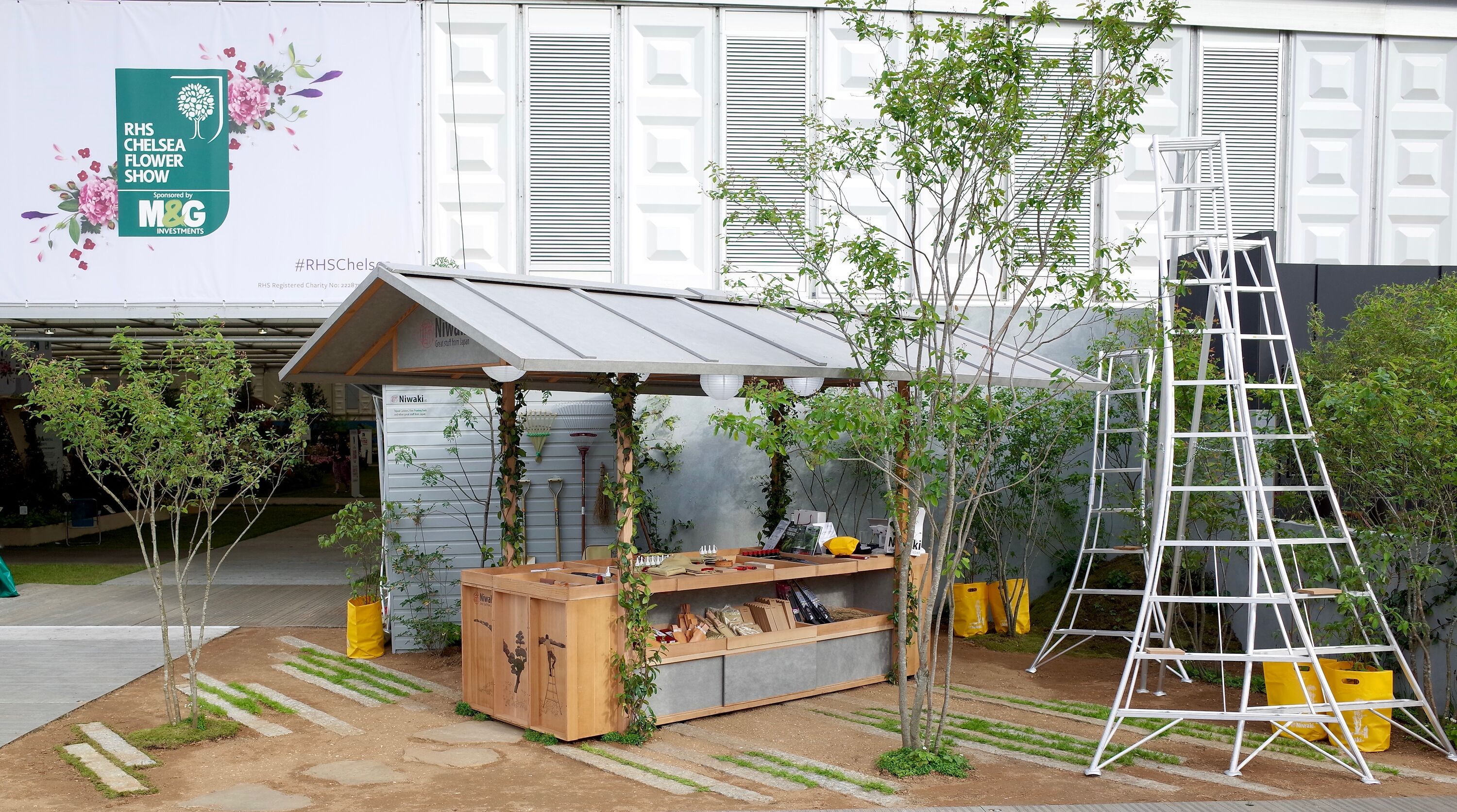 4 August 2019
Revisiting RHS Chelsea 2019
Such is the way with flower shows, and the early summer show season in general - that they all come at once, everyone runs around at full speed, like mad, until they burn out, or make it through to something resembling a 'quiet' spell. No time is given to reflect, and enjoy, what just happened. Until now. At Chelsea this year we set out to give the impression of stumbling across an elegantly designed store whilst pottering through the dappled shade of a somewhat vaguely defined woodland, perhaps inspired by the satoyama of Japan. A store selling beautiful, practical gardening tools, staffed by a charming and efficient team. The word komorebi springs to mind, that seductive word describing the way light filters through foliage in the canopy. This was all built around the assumption (we're not wrong, it turned out) that this sort of experience ranks high in peoples imagination.
Recruited in for the job was our friend Minori Chitose, a gardener and stylist in Tokyo, who doubles as part of the Niwaki sales team in Japan. Selecting plants for their unassuming, natural character - and availability (quite a few were looted from Jake's garden) with a canopy of multi stemmed Amelanchier, and a flooring of compacted earth, Minori achieved the simplicity and balance that we'd hoped for (but of course the RHS judges missed completely....)
So here it is. Until next year...