↓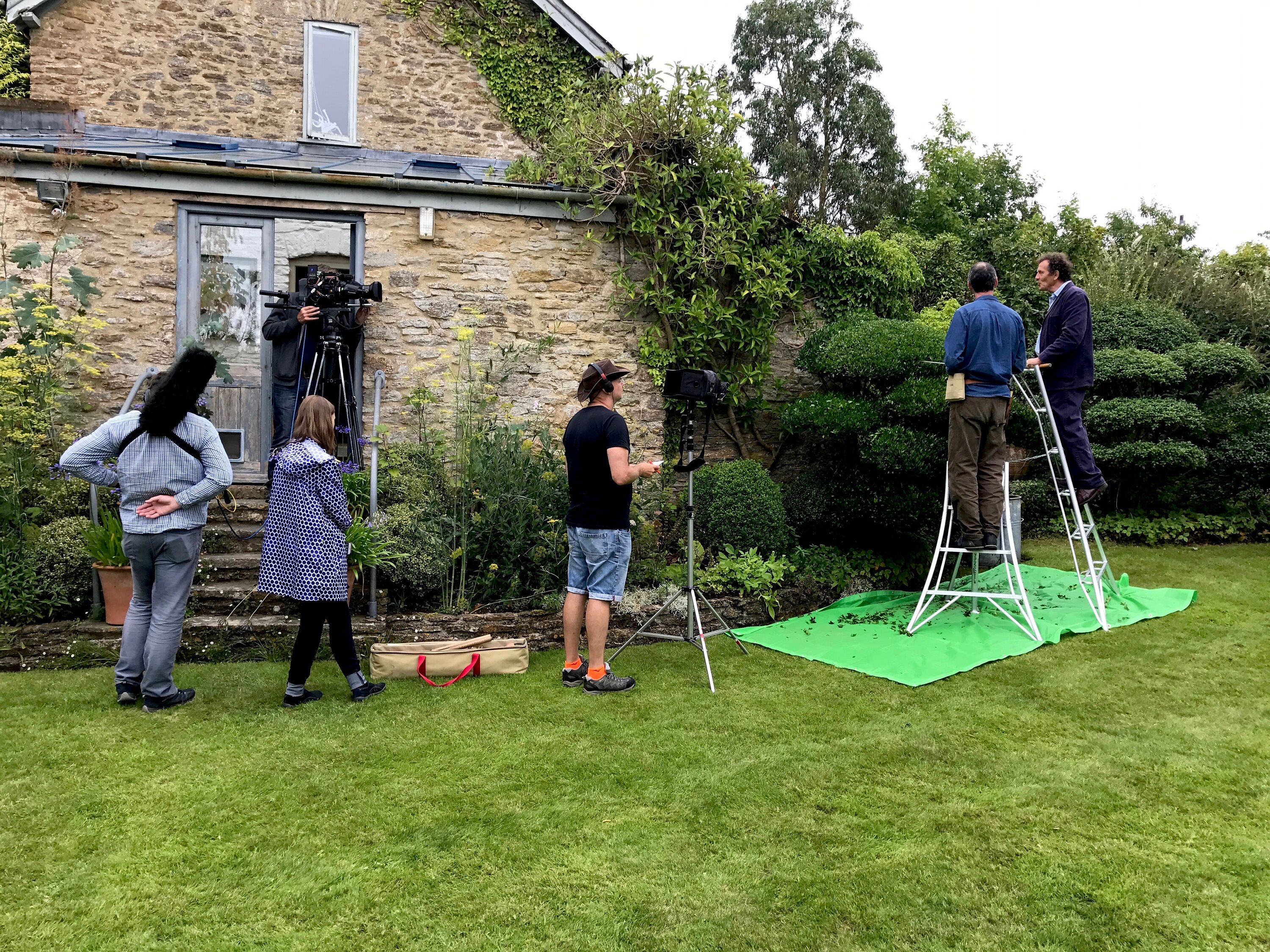 25 August 2017
Much excitement when Monty Don came over to film for Gardeners' World a couple of weeks ago. Monty and Jake spent the day cloud pruning Phillyrea latifoila, discussing the merits of various alternatives to box, swapping sharpening tips, and having a good old rummage through Jake's Japanese shear collection.
Here you see us discussing the space between the branches - the negative space - and how important it is. Will reckons the Japanese have a word for it, ma, the space between things - although it's not specifically for trees!
You have to imagine that Monty is holding a pair of shears at this point.