The showroom is now open, Monday - Friday, 9 - 5
Niwaki Open House Spring Ladder Event and Short Film Screenings Fri 20th and Sat 21st April
Kick off the gardening year with a visit to the Niwaki Showroom for our Spring Ladder Event. Our safe, stable and incredibly lightweight tripod ladders come in a range of sizes…available to 'try before you buy' with great prices on ladders collected on the day, free gifts… and a limited number of ex-display ladders.
Sushi and Japanese food from local Japanese chef Teruko
Screenings of 'The Niwaki Story', first of a series of short films from our recent trip to Japan
Sharpening Demos
Supervised children are welcome, but please be aware that there are sharp things within easy reach, and we cannot accept any responsibility for accidents.
Fri 20th (10-6pm) & Sat 21st April (10-4pm)
8 Chaldicott Barns, Tokes Lane, Semley, Shaftesbury, SP7 9AW (View Map)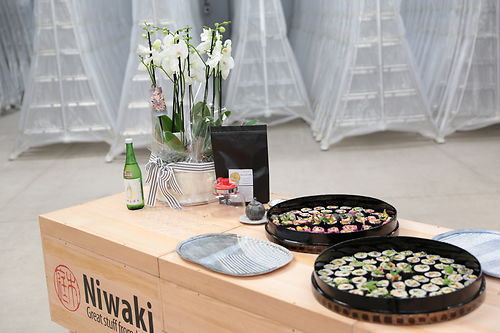 There are no items in your basket