↓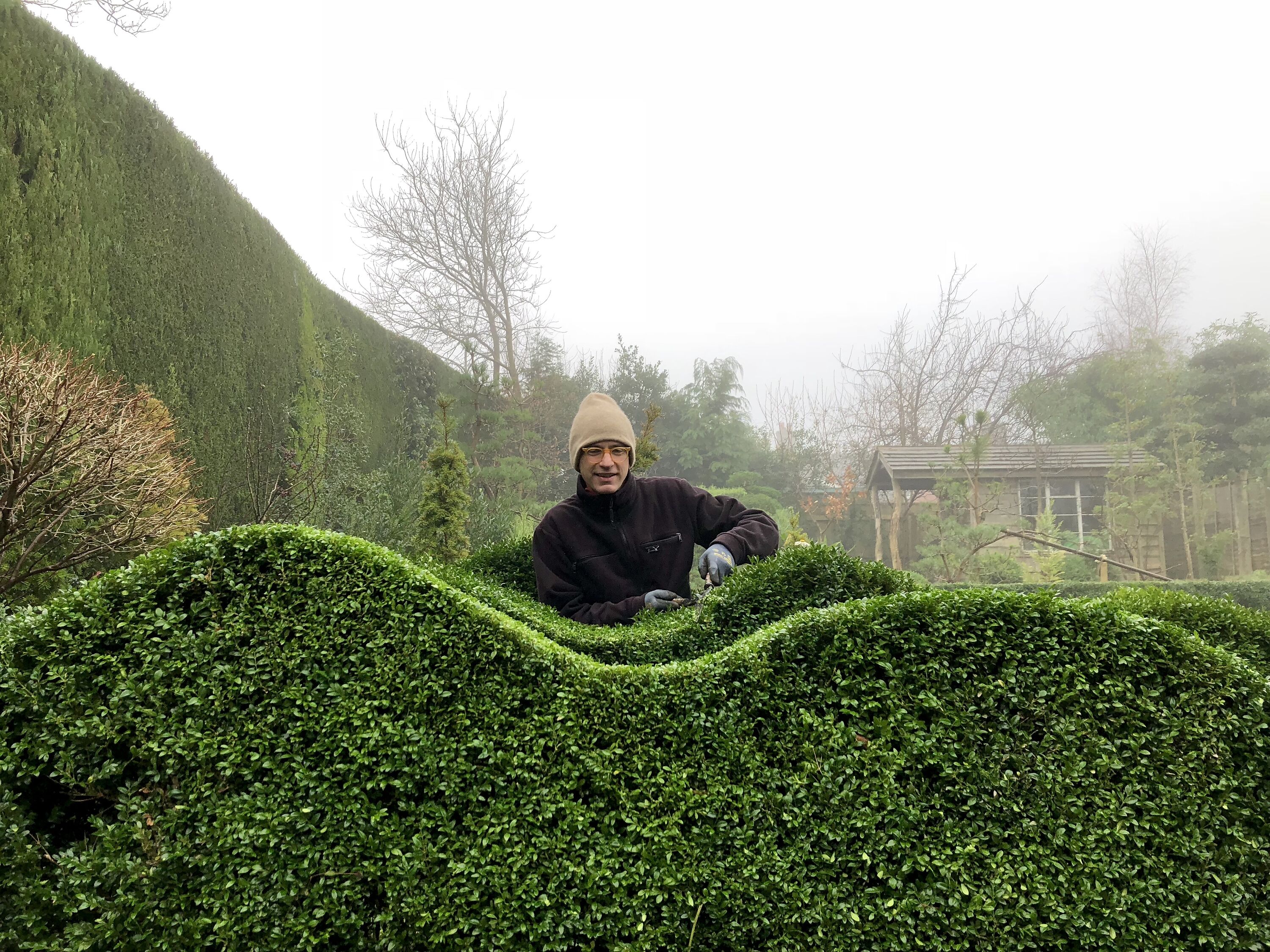 30 December 2018
Finally, a bit of spare time. Time to write a blog post (last one, 3rd November) and time to at last get round to some box clipping. Ooh, a bit late, I hear your saying. Probably, yes, but why do we say that? One could get through life very happily, clipping ones box in early June, and then again in September. No one would raise an eyebrow. They wouldn't notice much if you didn't bother with the June clip at all, and just had a big end-of-summer go instead. But clip today, the day before New Year's Eve, and one can't help feeling like one shouldn't be, that something is wrong.
Why could this be? Too cold? Too wet? Lack of light? Will a heavy frost scorch the cut leaves? Will the entire thing succumb to blight? I think it's fairly unlikely that this winter will be any colder than normal, and down here in Dorset that usually means a handful of frosts, a cold dry spell sometime in February, and a bit of snow if we're lucky. Hardly life threatening. And blight? I'm a non-believer, I'm afraid. Not that I don't believe in it, but I don't believe there's much one can do about it.
Brief discussions with James Todman, general topiary and box clipping luminary, suggest the same. I questioned him clipping his clients' gardens late in the year, and he was happy that there was no danger. The particular garden in question was sheltered, got some good light, and wasn't in a frost pocket.
I suppose the strongest argument against clipping now is how unpleasant it is - or how much more pleasant it is earlier in the year. An answer I often give when asked when the best time to do a certain job is, is 'right now' or 'when you think of it'.
Anyway, if my box waves mysteriously disappear from my Instagram feed this spring, you'll know I was wrong. Until then - have a jolly good New Year.