↓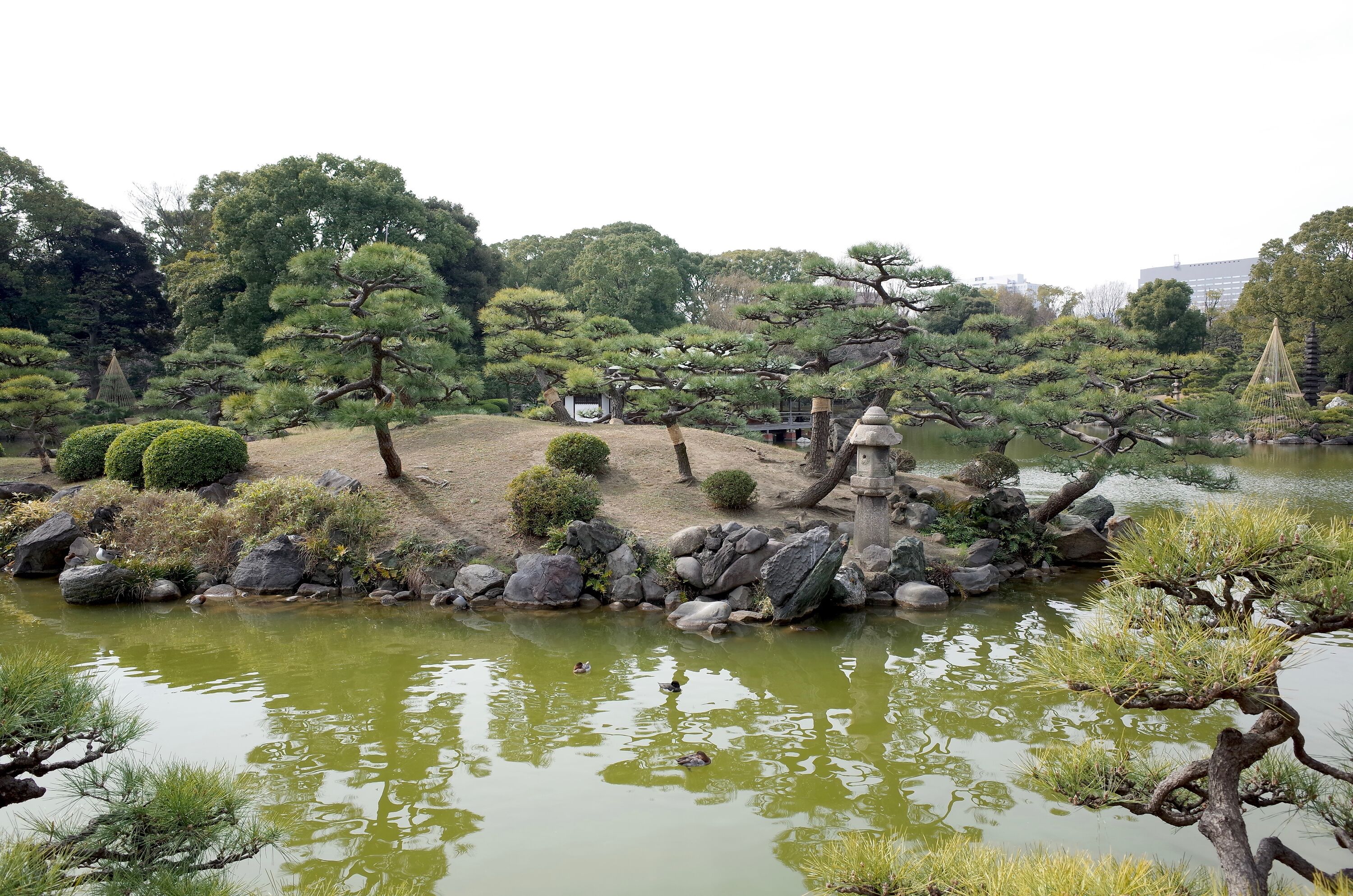 28 February 2019
Tokyo never really jumps out as a must-visit for garden lovers - I've always treated it as a means to an end, a half way house en-route to Kyoto, and because of that, had never visited Kiyosumi Garden before. A warm February Sunday changed all that, and what was planned as a quick visit turned into a longer stay, with lunch plans that day knocked back an hour at short notice.
They're fine exponents of the art of Yukitsuri here - protecting the trees (pines in particular) from heavy snowfall - although it's largely symbolic these days, to mark the passing of the seasons, as Tokyo rarely gets heavy snow (visit Kenrokuen over on the west of Japan, to see even more ambitious yukisturi ). I imagine they'll be taking down the ropes and bamboo in the next few weeks.
Even though it was Sunday, gardeners were still out and about, pruning a group of pines on an island (reached by rubber dingy, which was quite cool!)
The funny little chimney stacks are most likely Cycad palms ( sotetsu ) wrapped up for the winter.