Last Orders for Christmas Delivery
Royal Mail 48: please order by midday, Tuesday 19th December.
DPD Next Day: please order by midday, Thursday 21st for next day delivery.
International Customers: please order by 9.00am Friday 15th December, but remember that customs delays at your end may hold things up.
Ladder Orders: please order by 9.00am Monday 18th December  
Office Hours. We close at 5pm on Thursday 21st December, and re-open on Tuesday 2nd January.
Thank you for your support this year - we hope you have a very good Christmas and an excellent New Year. 
Back From Grow
Last week saw a return to the show circuit for Niwaki, after a lengthy absence. We were up in Hampstead at the GROW show, peddling our wares. Although it was a success, and we were proudly showing off our new display stands, all the old reasons for disliking shows came flooding back. Especially the following Monday when life is expected to continue as normal...
Anyway, the stand was designed and built by Simon Jones Studio http://www.simonjonesstudio.co.uk who did an amazing job of interpreting the brief, and at very short notice too. It's quarter sawn Douglas Fir, based around shallow boxes 80 x 40 cm, that can be used face up, face down, or hung on the wall. Some were infilled with fabrics. Everyone loved it, sometimes so much so that they appeared to ignore  the actual tools on show!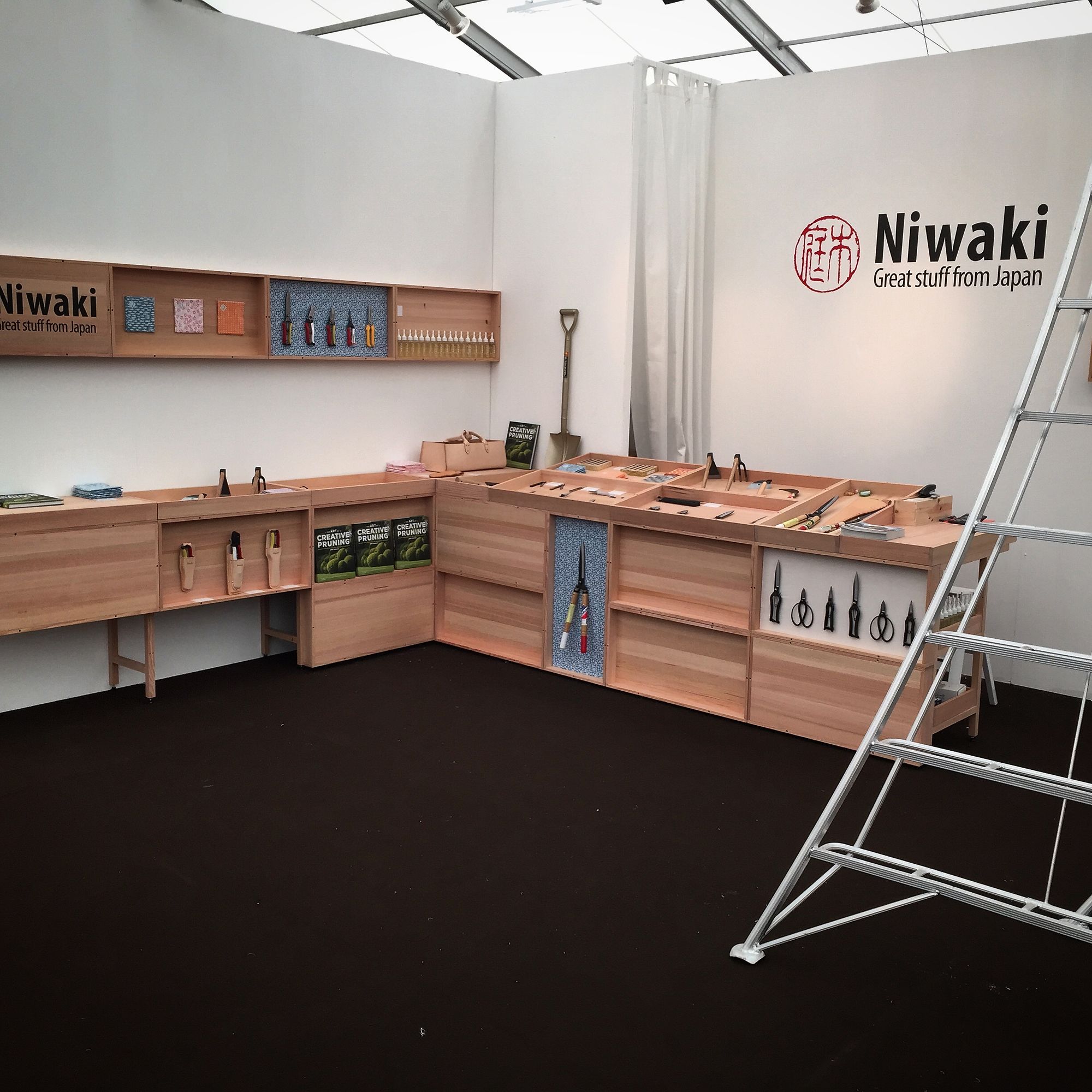 Renee Brailsford http://derbyshiregardenadvice.co.uk kindly came along to help...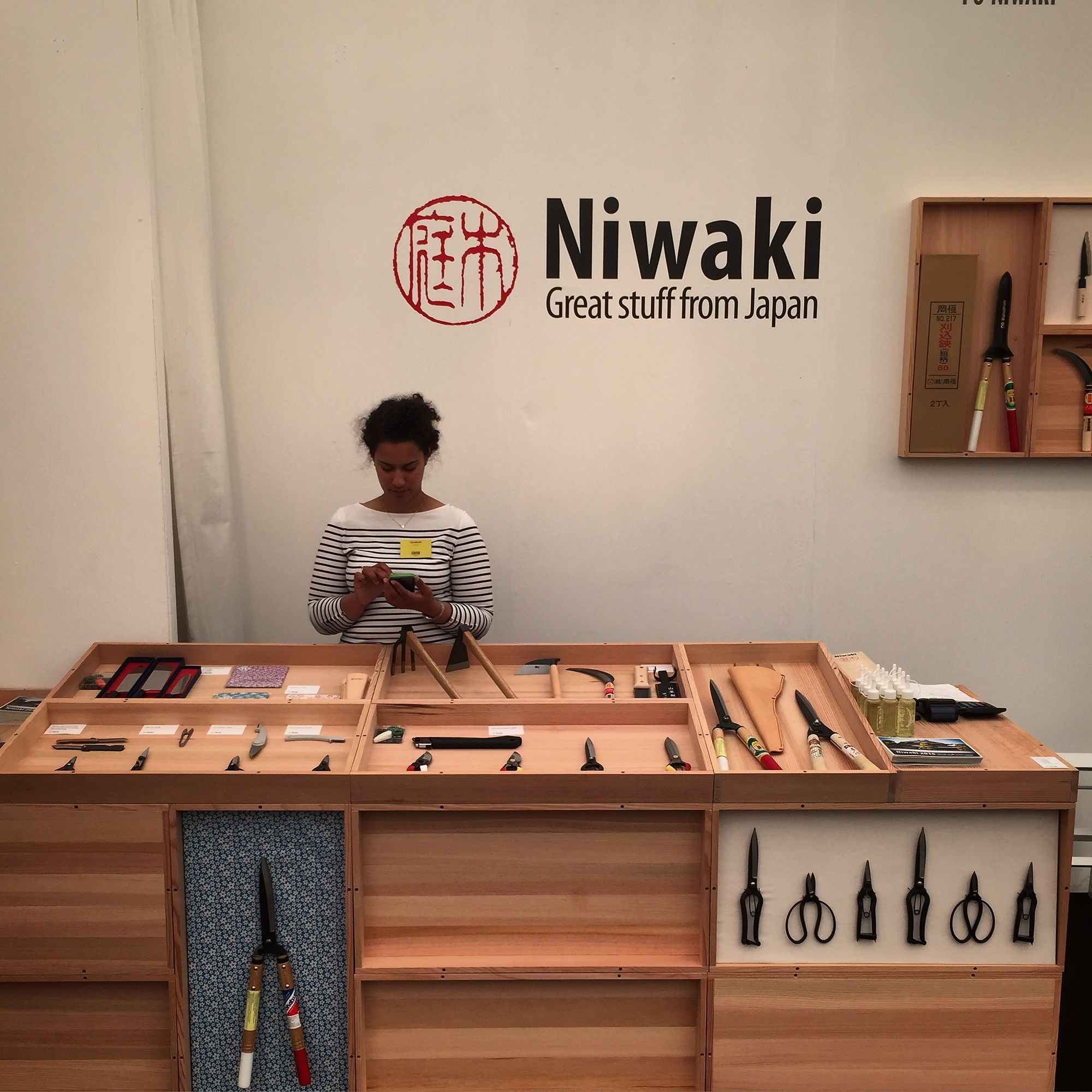 Young men with beards came along to chat...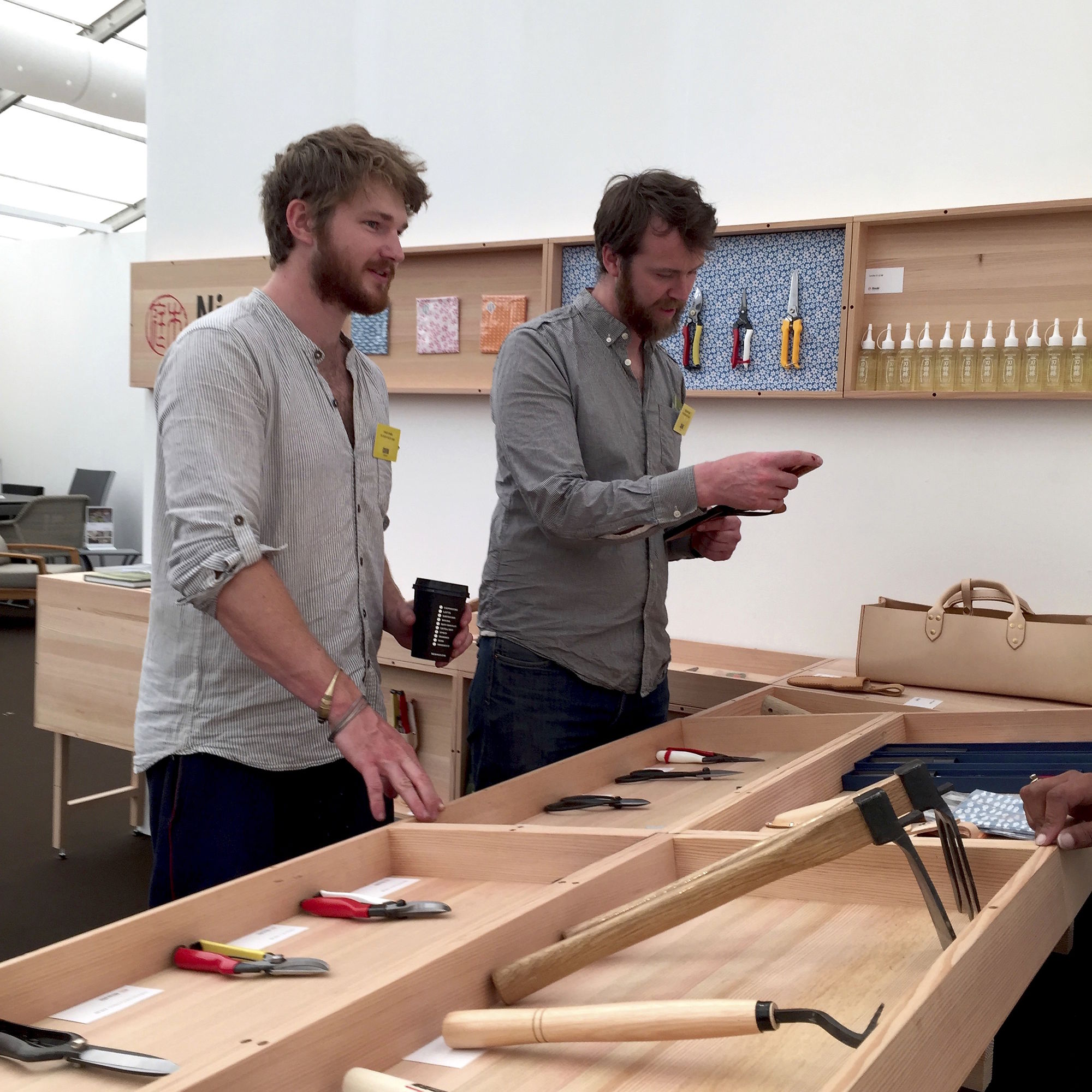 The organisers were great!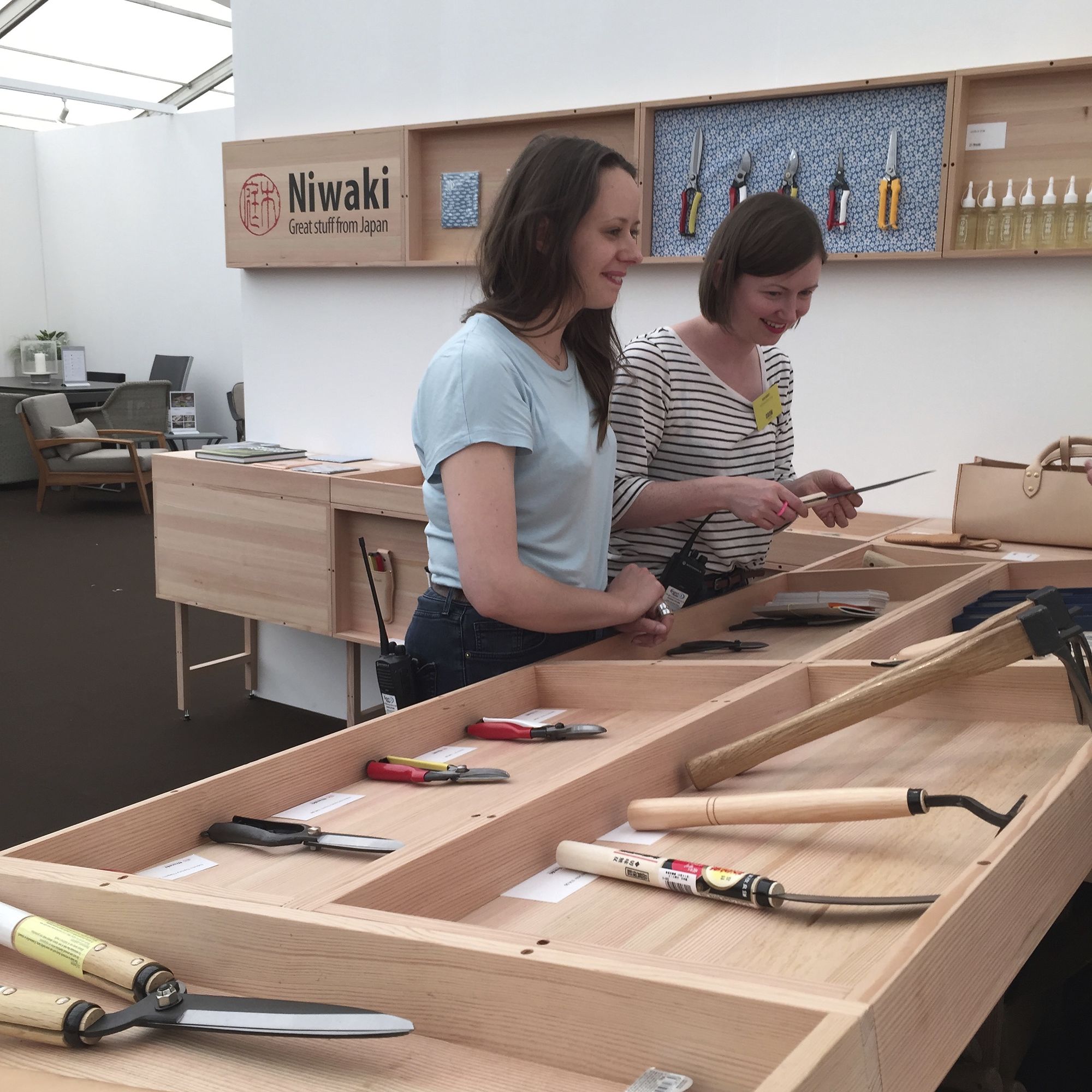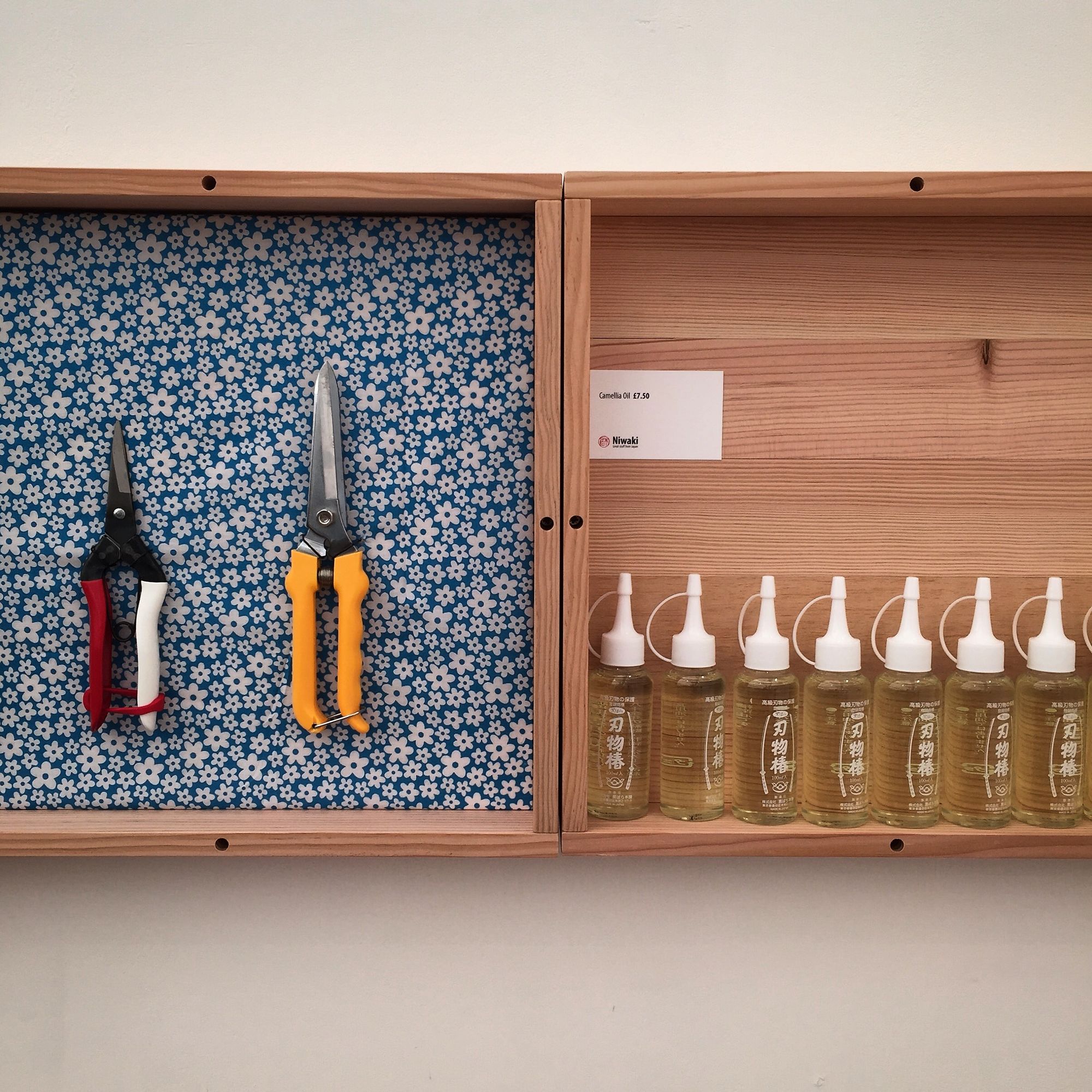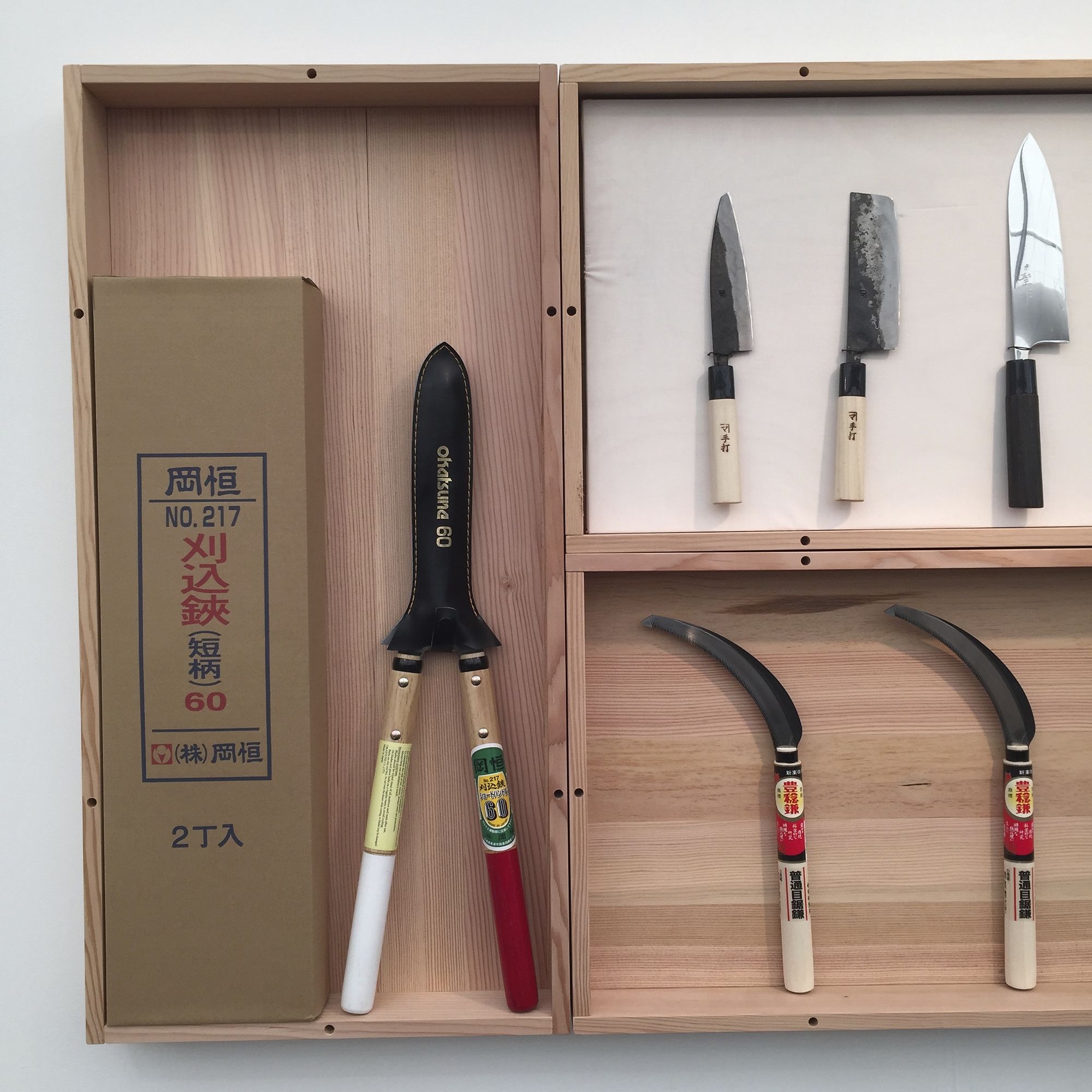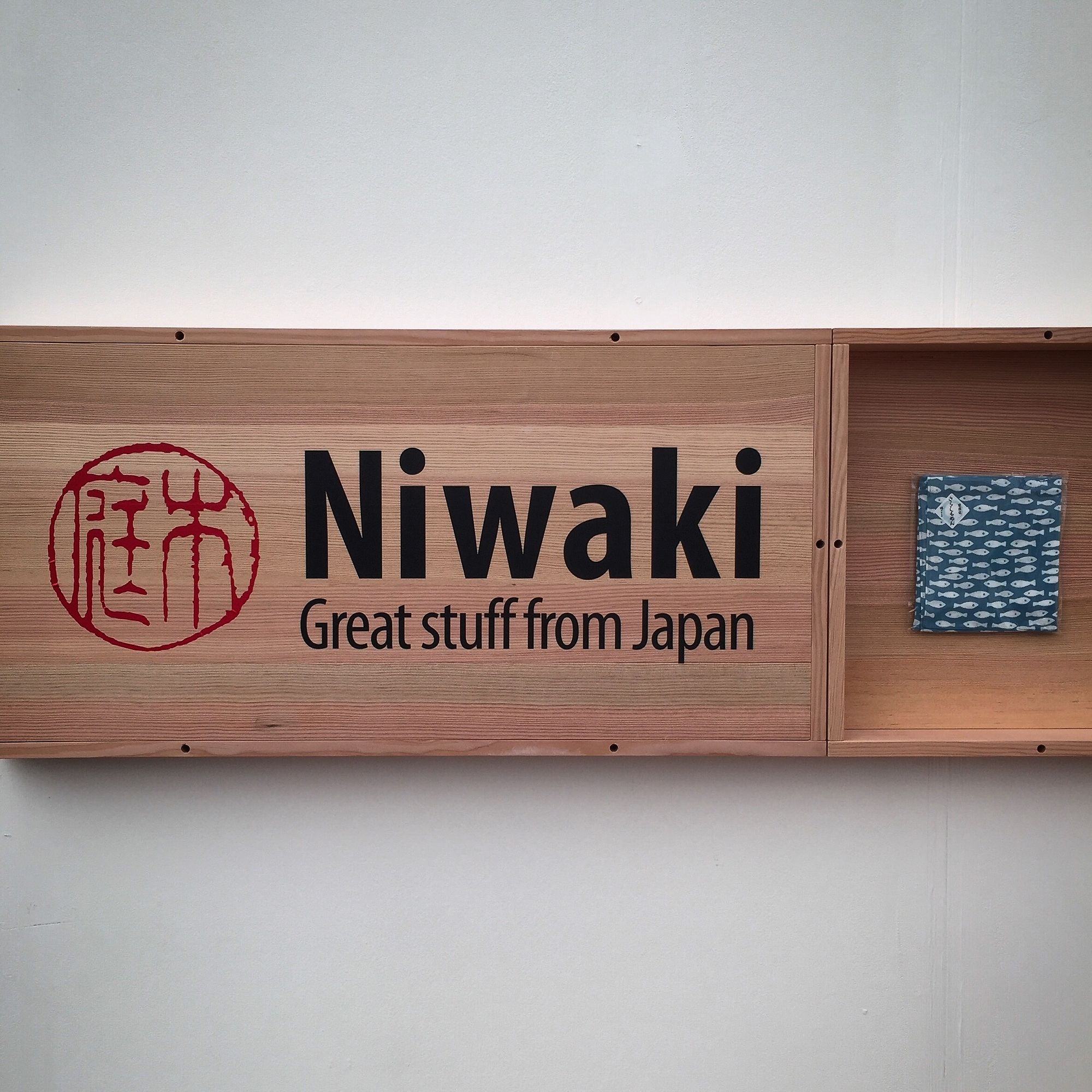 There are no items in your basket