↓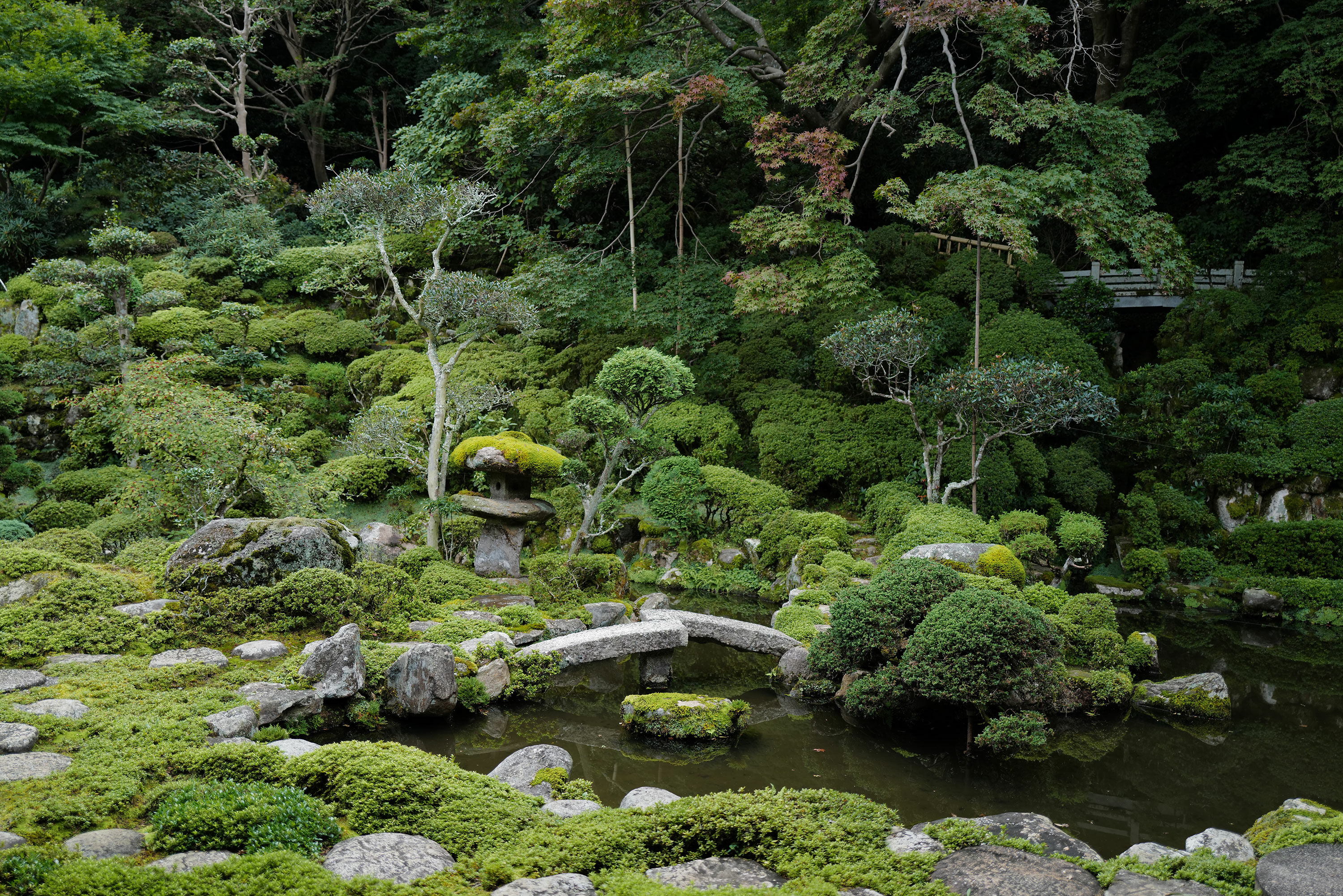 Armchair Olympic travel guide
Armchair Olympic travel guide
If you were heading to Japan for the Olympics, which you're not and neither are we for reasons too obvious and depressing to go into, we would definitely recommend mixing spectating business with gardening pleasure and taking a trip to a few of the country's otherworldly gardens and temples.
In the absence of unrestricted travel, why not fly away in the comfort of your own mind and dip into our archive of stories and photos from Jake and the team's travels over the years? Though many of the gardens really do have to be seen to be believed, we can at least offer you a virtual tour of a few of our favourite spots. It's a lot cheaper than a week or two in Japan, for one thing, even if you do feel inspired to browse our online shop along the way.
We begin in Kyoto. What better way to unwind, after a hard morning smashing world records, than the tranquility of Keihanna Commemorative Park? Jake visited in 2019, bereft of medals but armed with a video camera, and was lucky enough to receive a guided tour from the hugely knowledgable Kimura Yoshihiro.
Intended to evoke nostalgic views of the Japanese countryside, the park was originally created to celebrate the establishment of Keihanna Science City. What a lovely idea. You can benefit from Kimura-san's expertise without ever leaving your chair:
Watching the cycling leg of the triathlon, my eye was continually drawn towards to hillsides and gardens, while the athletes whizzed passed without another thought. What horticultural delights were hiding around that bend or behind that wall, I wondered?
One man who would surely park up to take a closer look is self-confessed plant hunter and friend of Niwaki, Seijun Nishihata. Jake paid him a visit a couple of years ago, and you can watch the video here:
No video for this one, but a quick, fascinating read nonetheless and some curious photos. Jake visited the Kiyosumi gardens in Tokyo to inspect the art of Yukitsuri: effectively tree – usually pine – swaddling. Click the photo to read the story, or rather to marvel at the pictures:
Another approach to pine care is to feed it sake and beer, or at least according to the monk Jake met while visiting the Jizo temple in Minami Osaka. You might even spot a few Niwaki ladders, a handful of hand shears and several pairs of Tabi boots in this one:
While you're here, a quick look at our online shop can't hurt, can it? After all, you have just saved thousands of pounds on hotels and plane tickets.
Here's a small selection of Niwaki products that you will enjoy long after the last medal has been awarded.