The showroom is now open, Monday - Friday, 9 - 5
Happy Birthday Elvis
Rather than showing pleasant pics of snow-on-topiary I thought I'd honor Elvis' 75th birthday with some pics of a garden that my brother in law Shigenori always drives me to see when we stay with him in Japan. Nothing fancy, but great black pines - and some fine overhead cables too.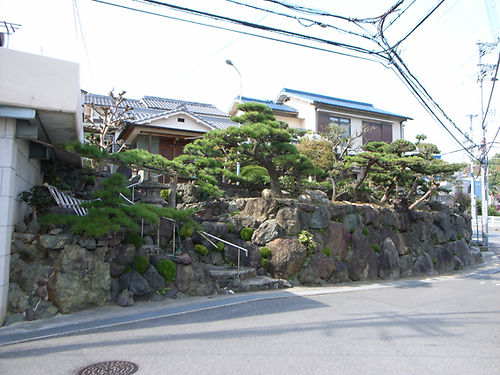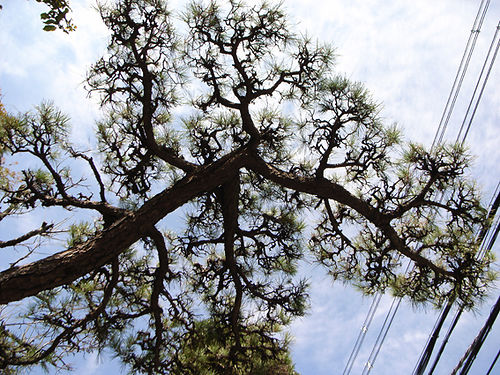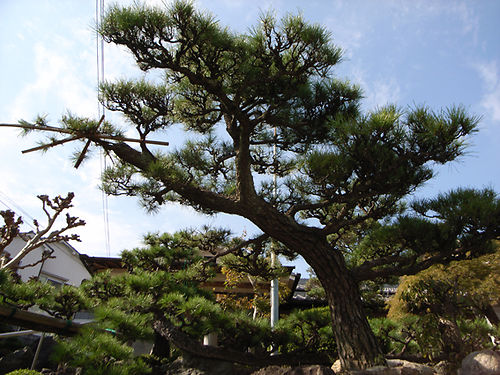 I like the way this tree seems to have lost its branch (maybe they removed it on purpose) and a new one is being trained in its place.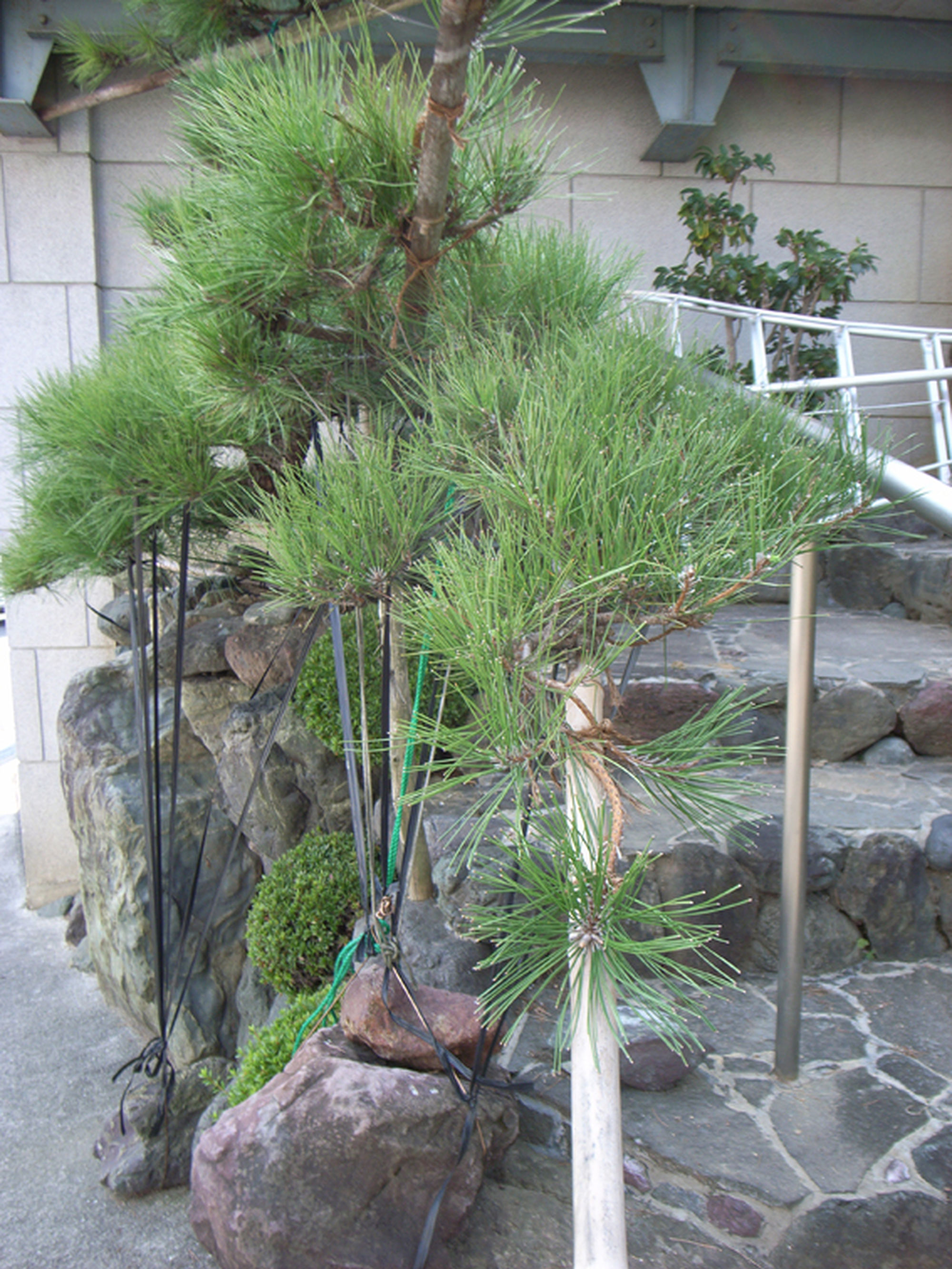 This little tree, bottom  left in the top pic, is having a bit of extension work also.
There are no items in your basket