Last Orders for Christmas Delivery: UK Royal Mail 48: please order by midday, Tuesday 19th December. UK DPD Next Day: please order by midday, Thursday 21st for next day delivery. Outside UK: Sorry, we can no longer guarantee delivery before Christmas
Ladder Orders: Ladder orders placed now may not be delivered until the New Year.
Office Hours. We close at 5pm on Thursday 21st December, and re-open on Tuesday 2nd January.
Thank you for your support this year - we hope you have a very good Christmas and an excellent New Year. 
Japanese White Pines
Keith from Vancouver, who regularly sends over fascinating pictures from his travels to Japan, sent this one recently, of his father-in-law at work* on white pines (goyoumatsu). Look at all the bamboo poles used as splints in each tree, training the branches down.
* Actually Keith has now told me that father-in-law is just posing!
There's a Sciadopitys verticallata (koyomaki) on the right.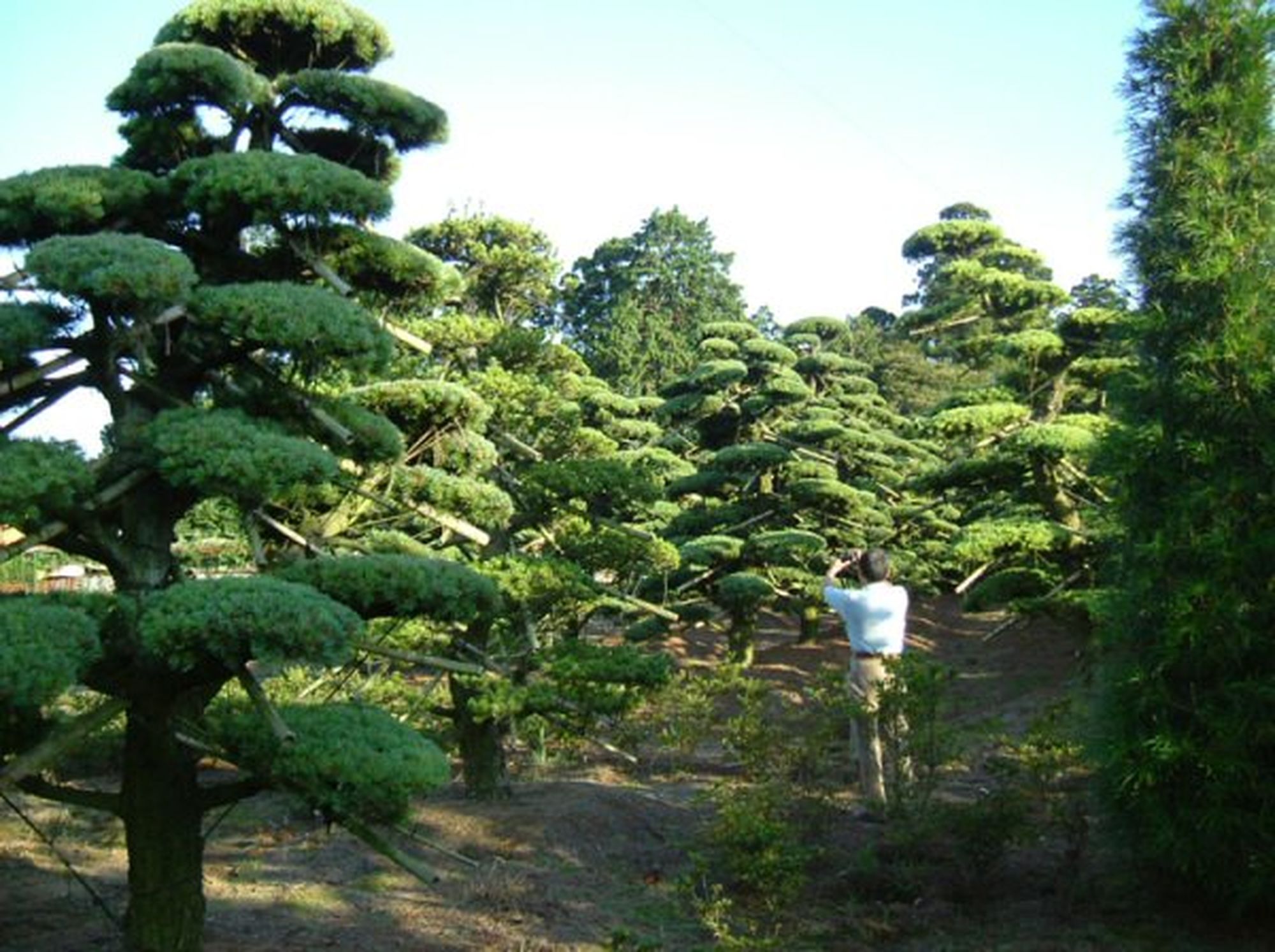 There are no items in your basket