The showroom is now open, Monday - Friday, 9 - 5
Japanese White Pines
Keith from Vancouver, who regularly sends over fascinating pictures from his travels to Japan, sent this one recently, of his father-in-law at work* on white pines (goyoumatsu). Look at all the bamboo poles used as splints in each tree, training the branches down.
* Actually Keith has now told me that father-in-law is just posing!
There's a Sciadopitys verticallata (koyomaki) on the right.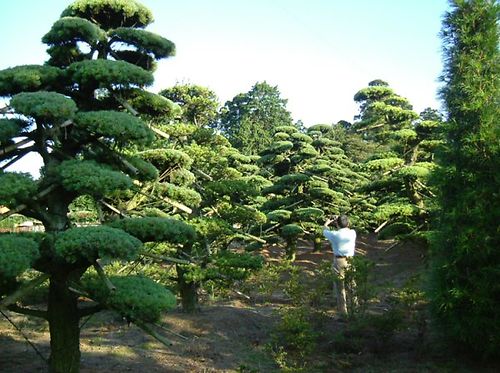 There are no items in your basket