The showroom is now open, Monday - Friday, 9 - 5
Matsu Sentei
Autumn in Japan is a pretty good time of year, especially if you're into pine pruning. I was taking a quick walk around the neighbourhood one morning when I saw a small truck loaded with tripod ladders pull in to someone's driveway. That could only be one thing - matsu sentei! I hung around across the street, as the gardeners unloaded ladders, laid down pruning sheets, tied towels around their heads and smoked cigarettes.
Later that day I went and had a look to see how they were getting on. They saw me lurking and called me in, so I got a good view. Soon after my brother in law showed up, turns out everyone knew each other.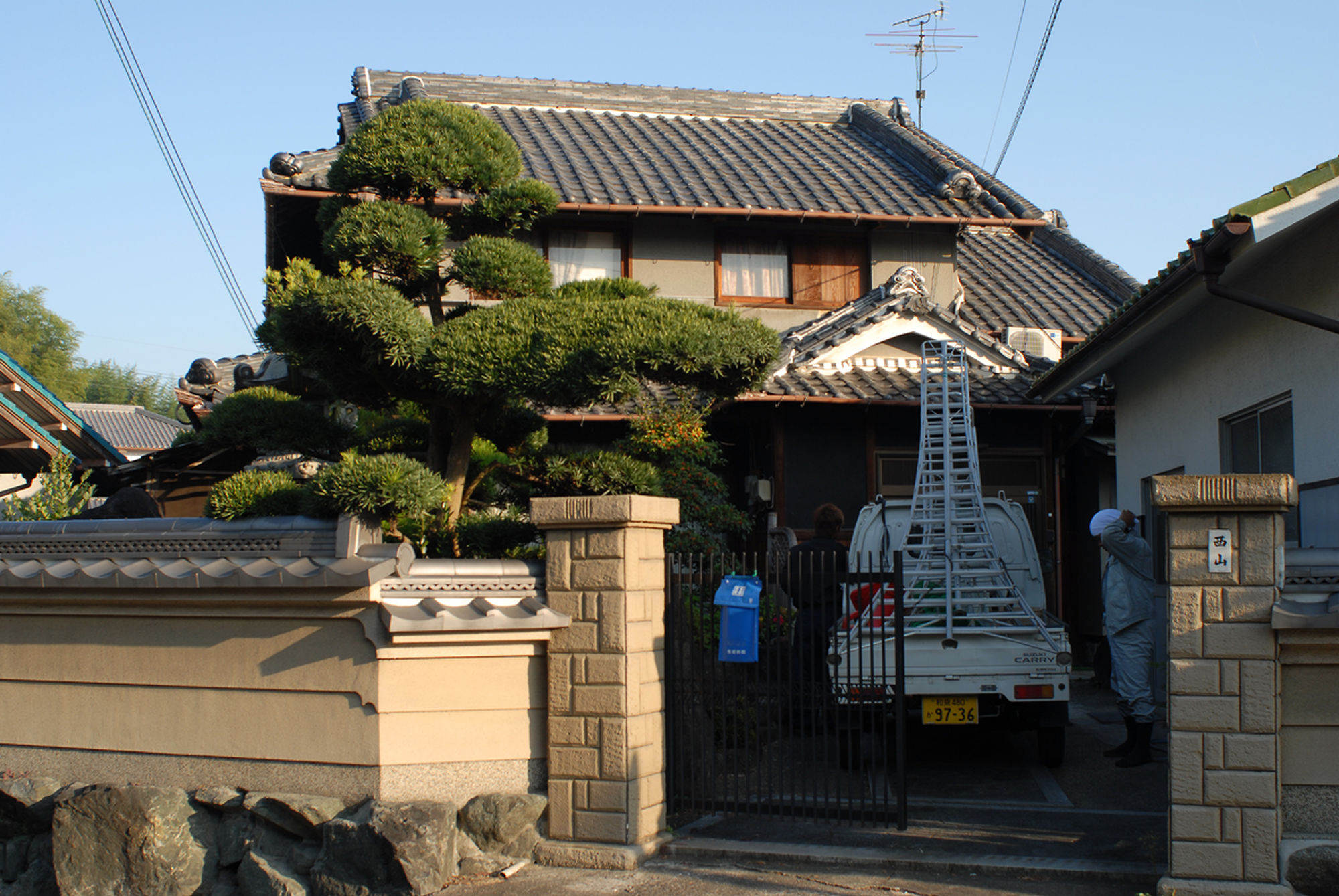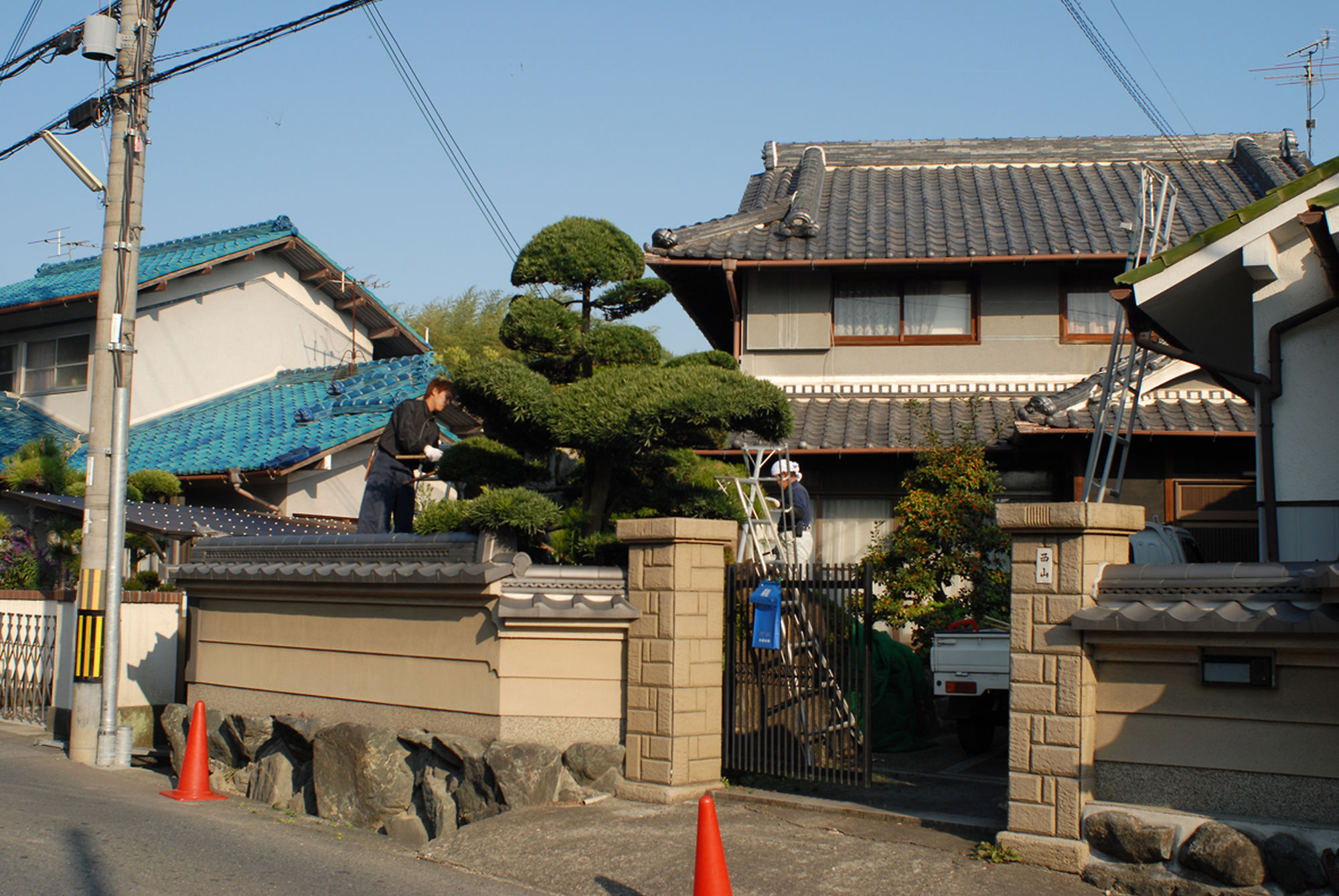 The younger guy to the left is clipping a maki (Podocarpus macrophyllus) and the guy with the towel on his head is thinning a black pine.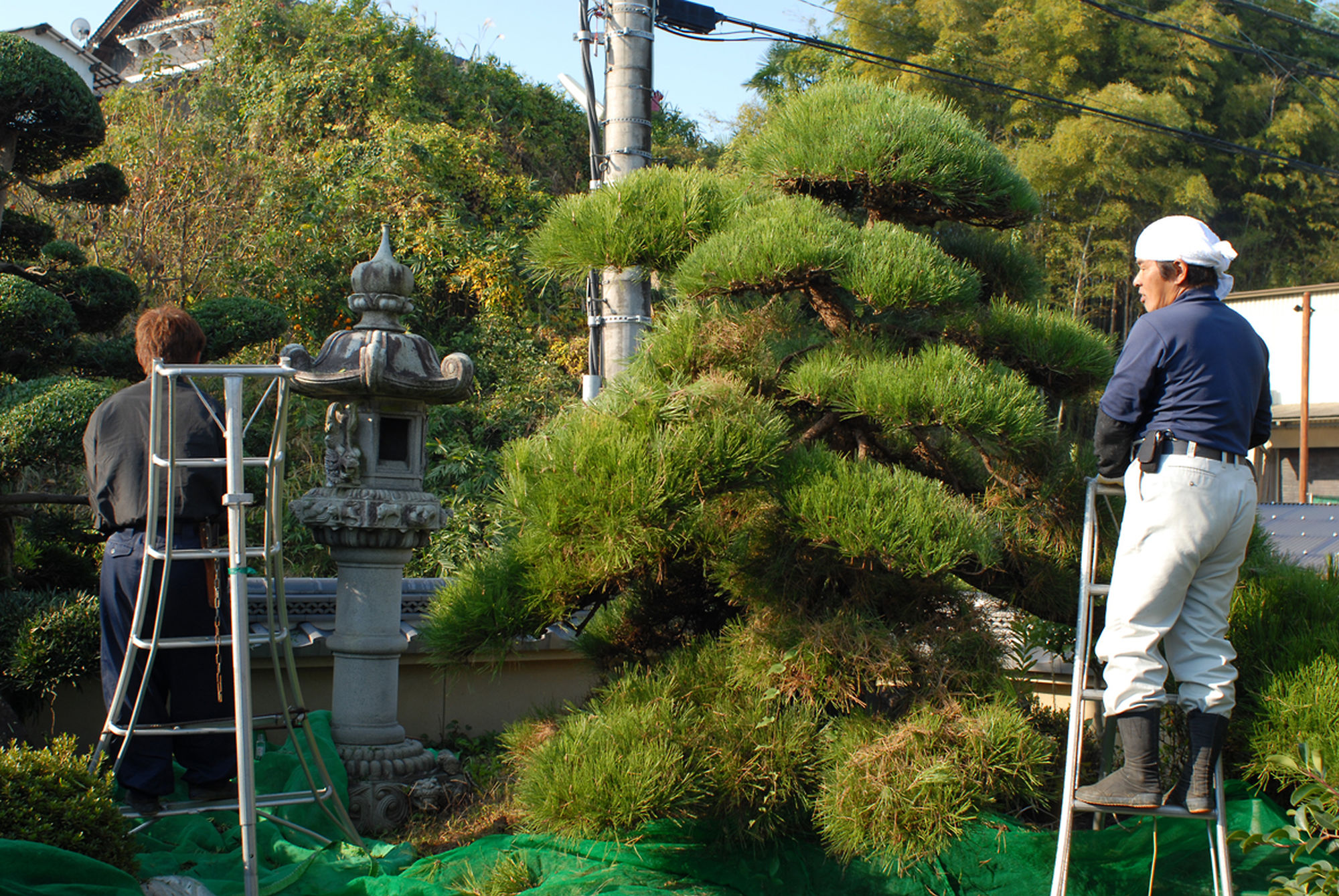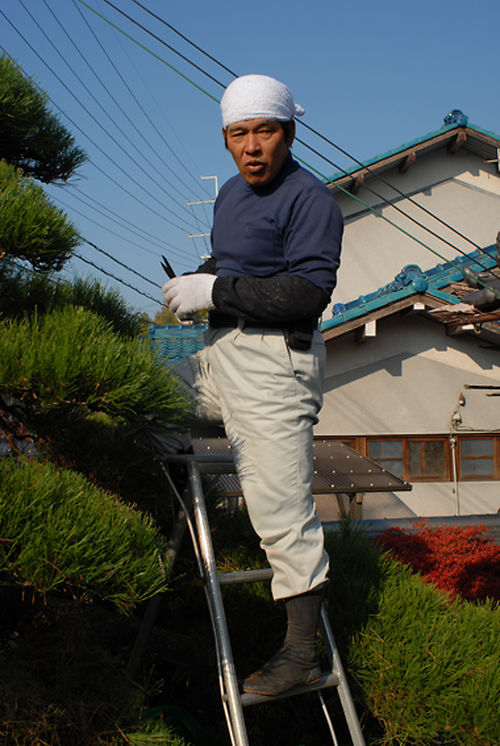 He's got the cloven feet tabi, the arm covers, white gloves AND the towel on his head.
There are no items in your basket