↓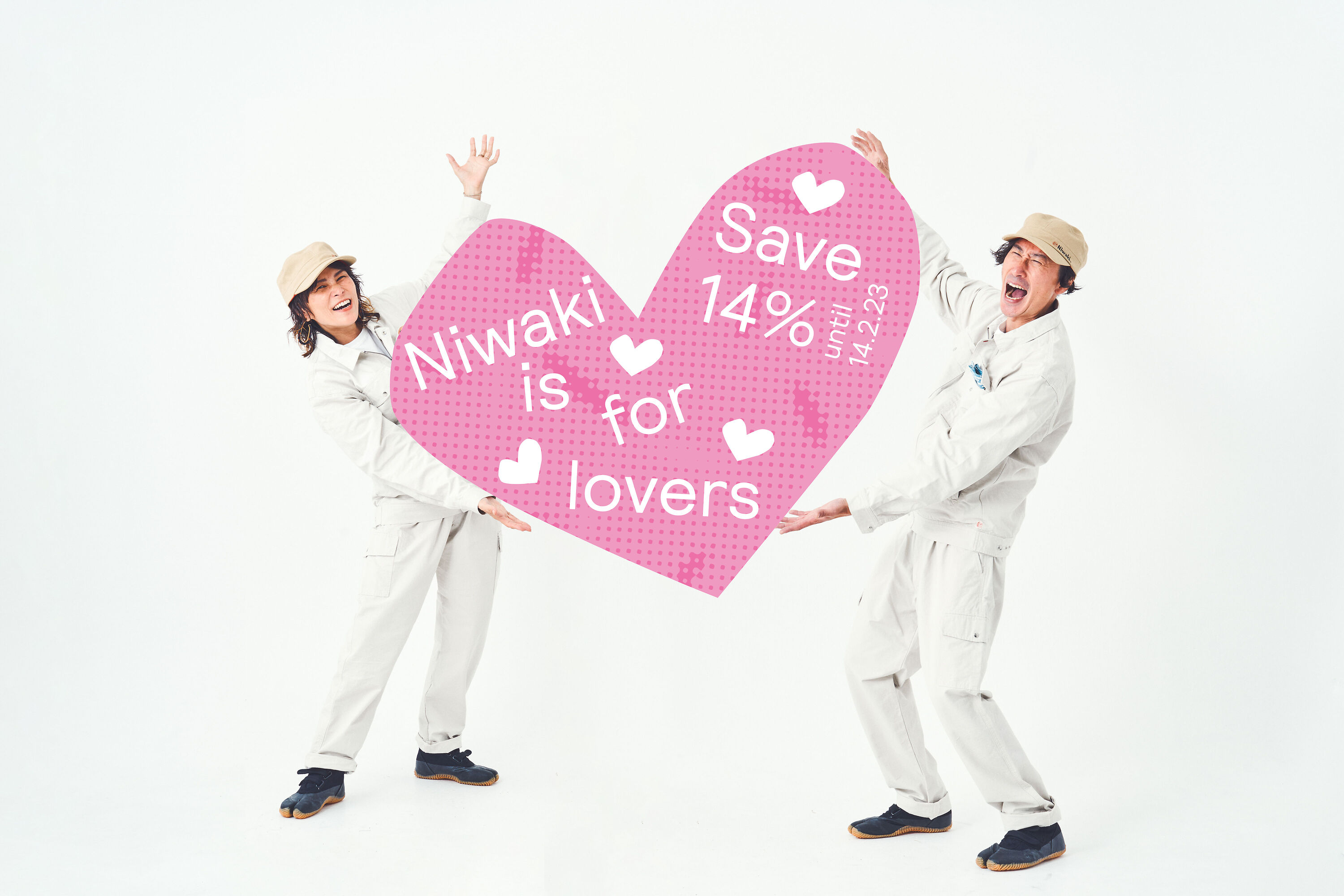 Niwaki is for Lovers Promotion 2023
Valentine's Promotion 2023
The Niwaki Valentine's Day 14% off promotion runs from 00.01 (UTC) on 1 February 2023 to 23.59 (your local time) on 14 February. Our usual terms and conditions apply and there are certain exclusions: gift vouchers, gift sets, workshops and trees are not included in the promotion.
The voucher code will be automatically applied when you add an item to your basket, so all you need to do is find your loved one (or yourself) the perfect gift and away you go.
Order Deadlines
Although the promotion runs until Valentine's Day – 14 February – please be aware that if you want your gift to arrive by the 13 February we recommend the following order cut off points:
UK Mainland:
Royal Mail: 3pm Thursday 9 February
Priority Tracked: 12pm Friday 10 February
International:
10am (UTC) Monday 6 February (but order sooner if possible!)
Please be aware these are only estimates: once the order leaves our warehouse it's in the hands of the capricious and occasionally cruel parcel gods who care nothing for your romantic gestures.