Our showroom is open and we are dispatching orders as usual!
Mitsubishi Hi-Uni pencils
Throw away your iphones!
Stamp on your kindles!
Bury your laptops!
We're more than a little bit excited to declare that we now have the legendary Mitsubishi Hi-Uni pencils available. 
Pull out a sheet of paper, select a pencil of your preferred softness, and get scribbling.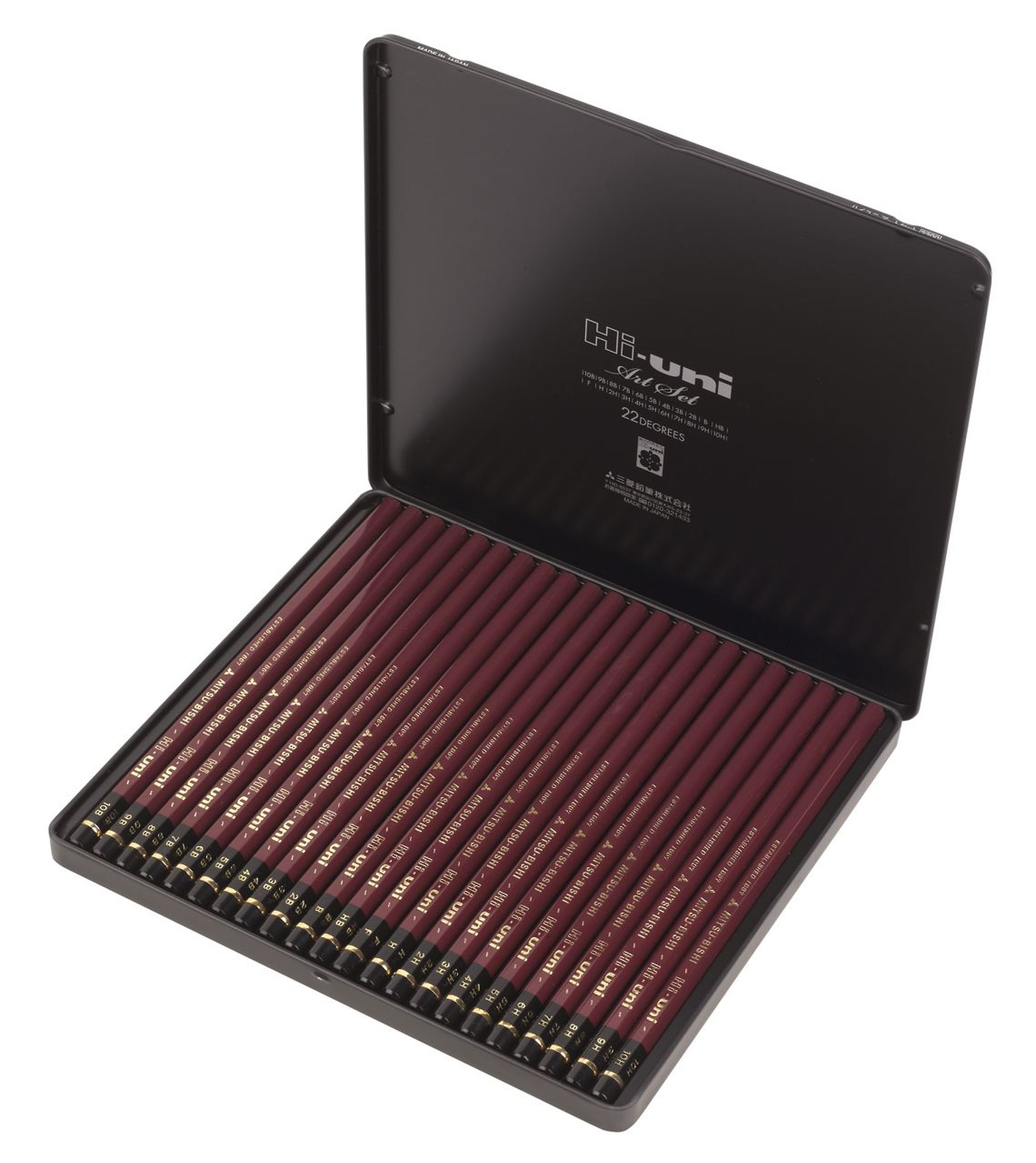 There are no items in your basket