Last Orders for Christmas Delivery: UK Royal Mail 48: please order by midday, Tuesday 19th December. UK DPD Next Day: please order by midday, Thursday 21st for next day delivery. Outside UK: Sorry, we can no longer guarantee delivery before Christmas
Ladder Orders: Ladder orders placed now may not be delivered until the New Year.
Office Hours. We close at 5pm on Thursday 21st December, and re-open on Tuesday 2nd January.
Thank you for your support this year - we hope you have a very good Christmas and an excellent New Year. 
Customised Tobisho
We got a request recently from an orchard specialist, who had a large amount of summer pruning to do in an apple orchard. He was after a pair of secateurs hat he could use ALL DAY, EVERYDAY for three weeks, not for heavy work, just the soft summer growth, but lots and lots of it. So we got in touch with Tobisho, who produced a pair of their secateurs with a narrower opening than normal, to reduce stress on the hand. The great thing with Tobisho, because it's all hand made, is slight alterations like this are no problem, it just takes a bit longer.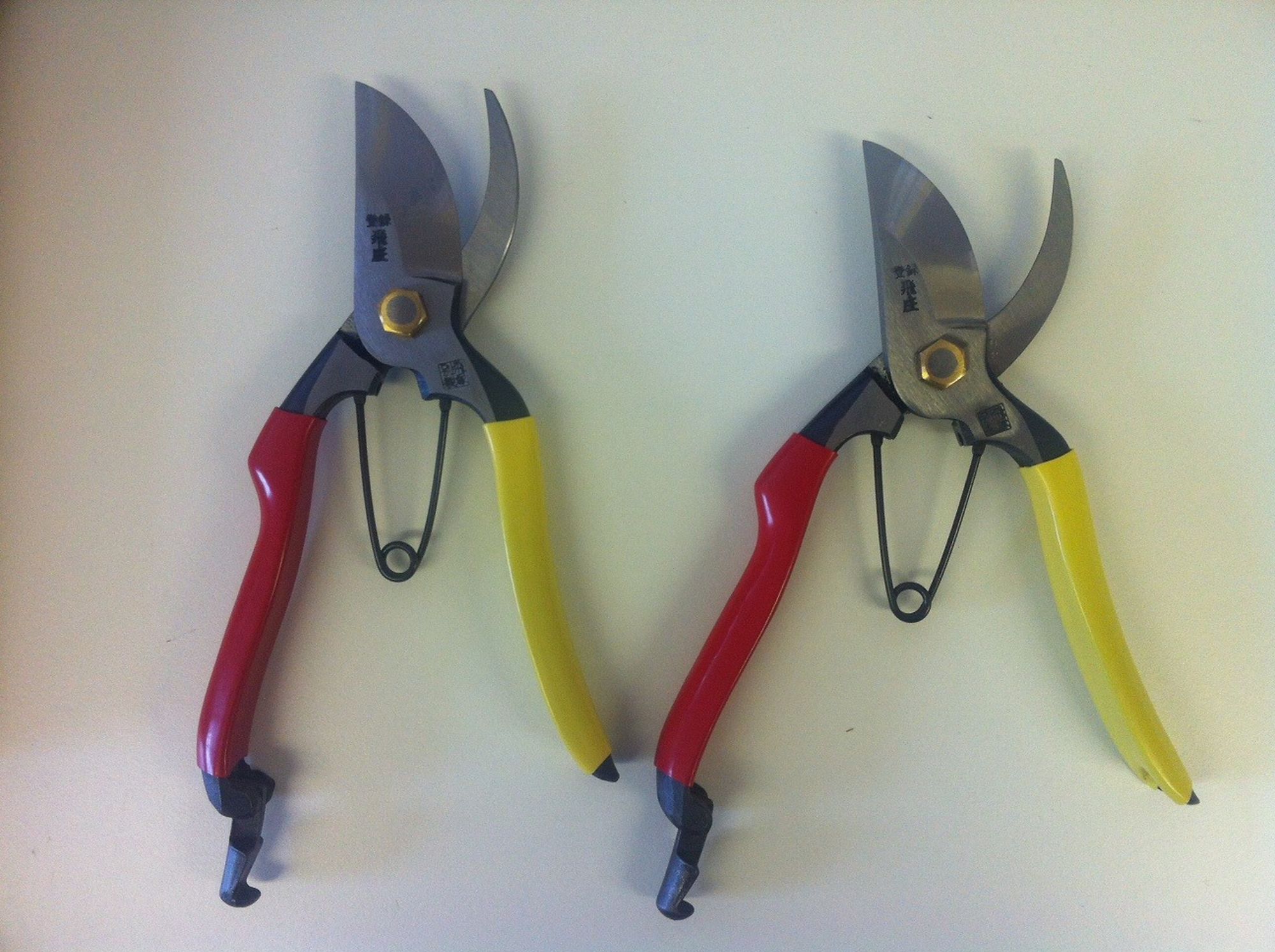 There are no items in your basket