Last Orders for Christmas Delivery: UK Royal Mail 48: please order by midday, Tuesday 19th December. UK DPD Next Day: please order by midday, Thursday 21st for next day delivery. Outside UK: Sorry, we can no longer guarantee delivery before Christmas
Ladder Orders: Any ladder orders placed now will be dispatched in the new year.
Office Hours. We close at 5pm on Thursday 21st December, and re-open on Tuesday 2nd January.
Thank you for your support this year - we hope you have a very good Christmas and an excellent New Year. 
Tobisho Secateurs. OMG.
Today was lime pollarding day - just about my favourite pruning day imagainable. We have two small trees, so it's not a vast undertaking. Usually I try to get it done earlier on, berfore Christmas, because I'm a fan of  the nobbly silhouettes look rather than the shaggy but-isn't-the-bark-on-last-year's-growth-nice look, but things slipped away, and it became an April job not a Novemember one.
The job was even more satisfying than normal because today I was using a new pair of our secateurs from Tobisho, the HIRYU. Oh. My. God. So what that they're hand forged. So what that there's a hidden grease reservoir built in to them. So what that the steel is blue paper steel from Hitachi. So what that they cost nearly 200 quid. None of that matters when you're actually using them. They are absolutely amazing, and today was the most pleasurable pruning experience I have had for a long time - and believe me, oh yes, I've had a few. OK, so cutting year-old lime growth isn't exactly testing (physically or mentally - that's why i enjoy it so much) but still, this was something special.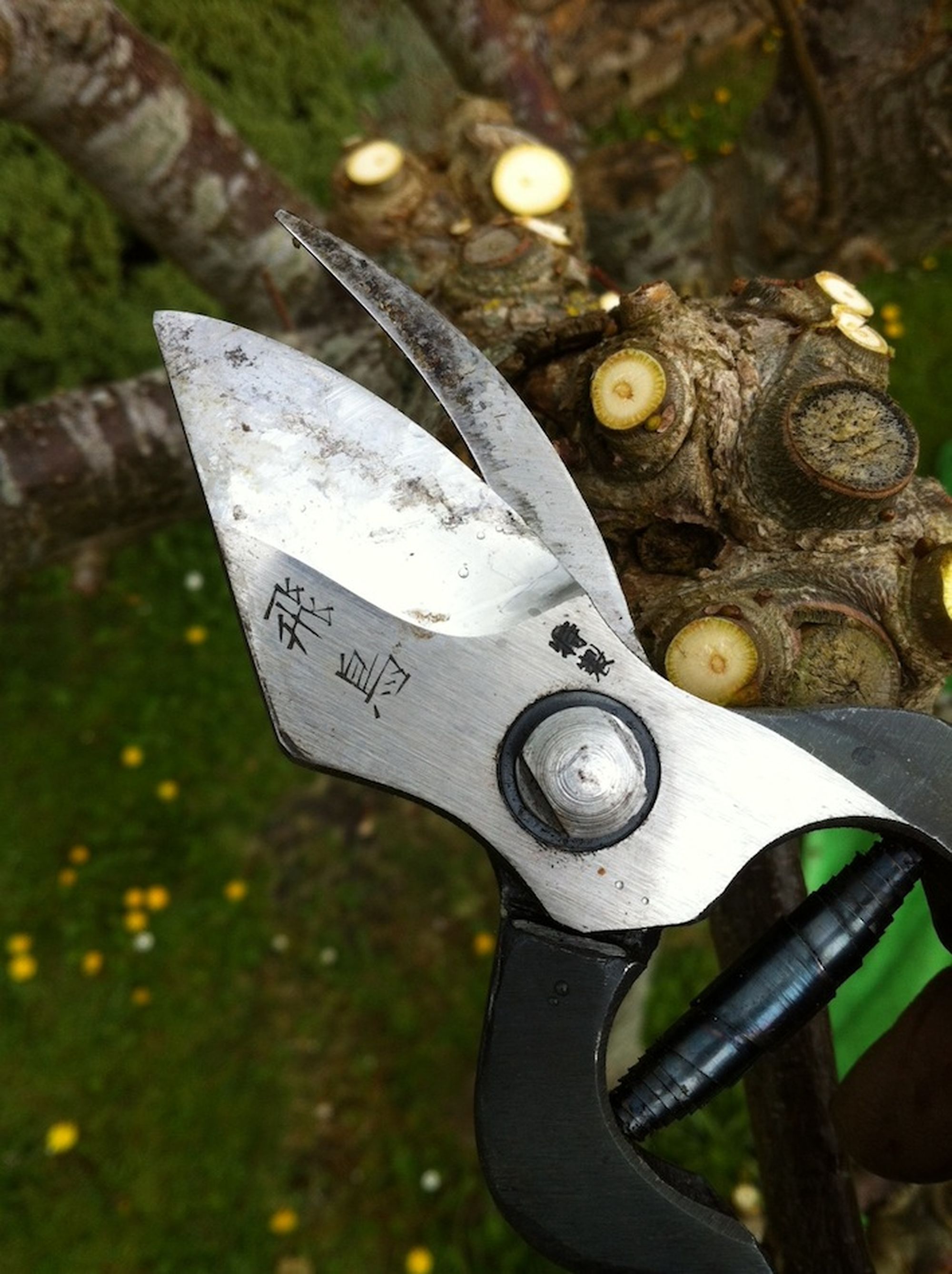 There are no items in your basket