Our showroom is open and we are dispatching orders as usual!
Quietened Down A Bit
Now the Christmas rush has ended, there's time to backtrack and admire some work we did a fortnight ago. With the help of Charlie and his guys at Tree Research, we (actually they - I stood around trying to look clever) put this dollop of organic box topiary in for a client. It was a long day, the builders were evacuating after a year-long build, it was absurdly cold, with a wicked East wind, AND the butcher in the village had stopped serving sausage sandwiches half an hour before we stopped for lunch. Other than that, went pretty well. Charlie finished off the planting the next day, and we'll see what it looks like in the summer.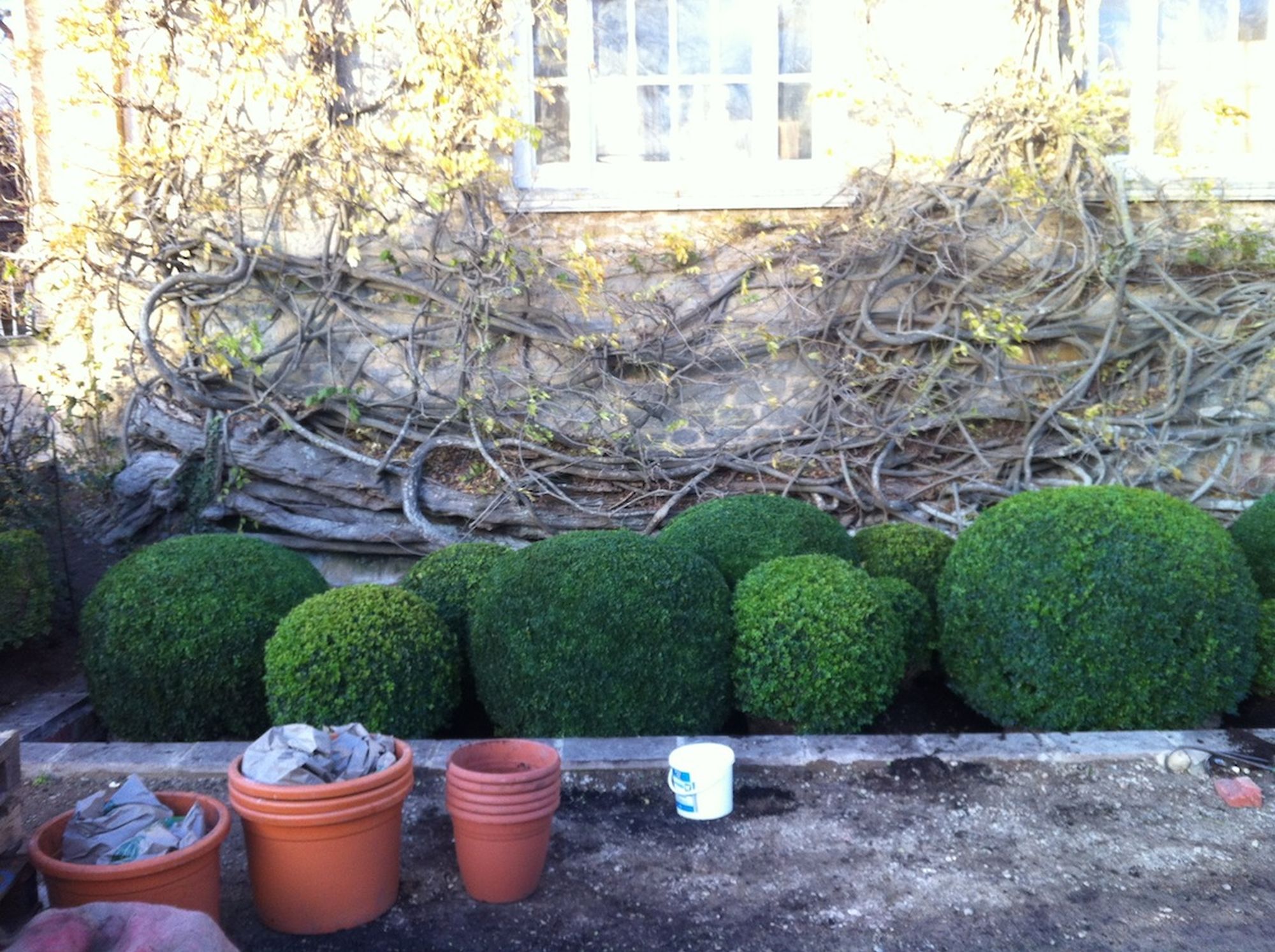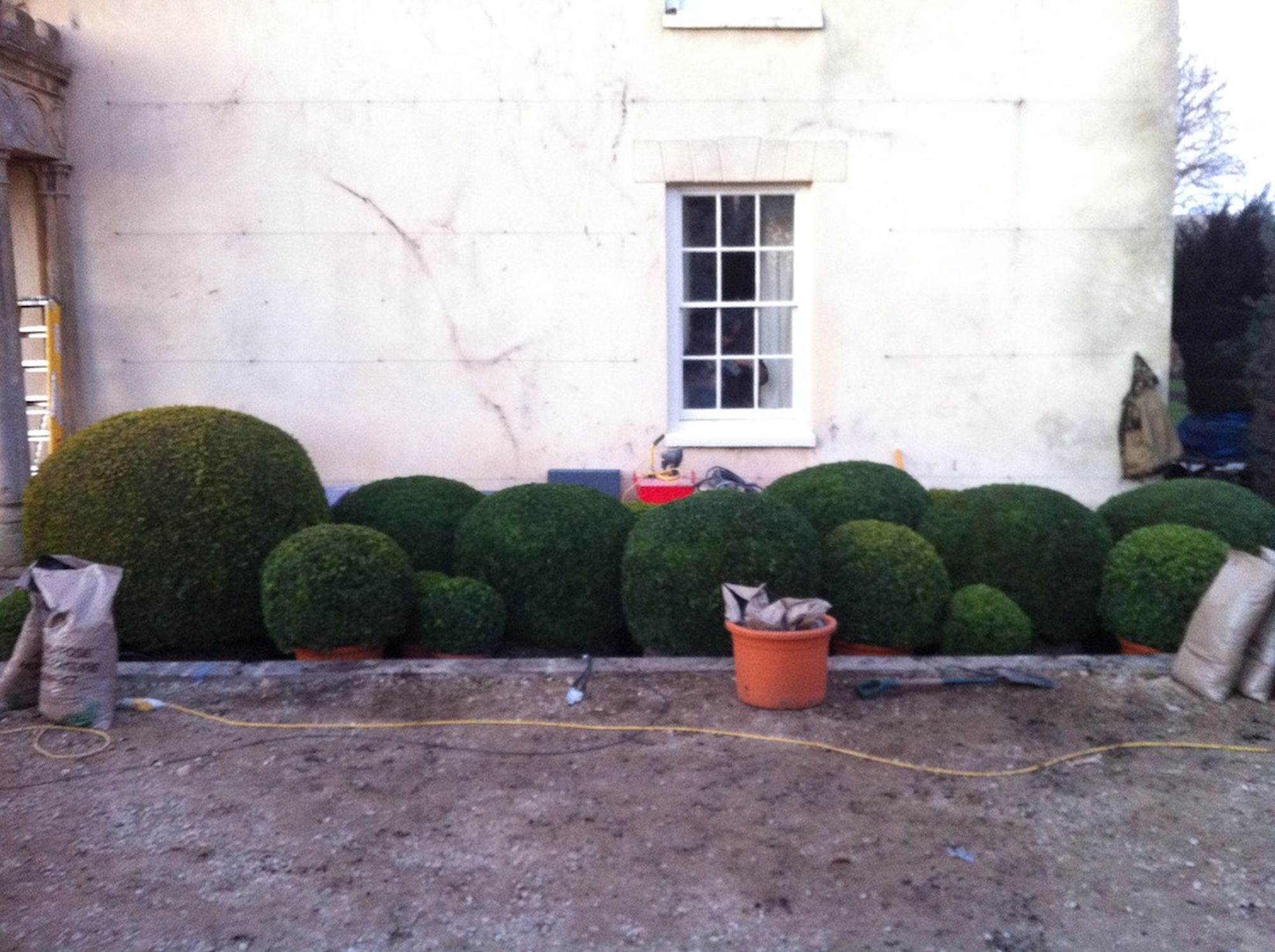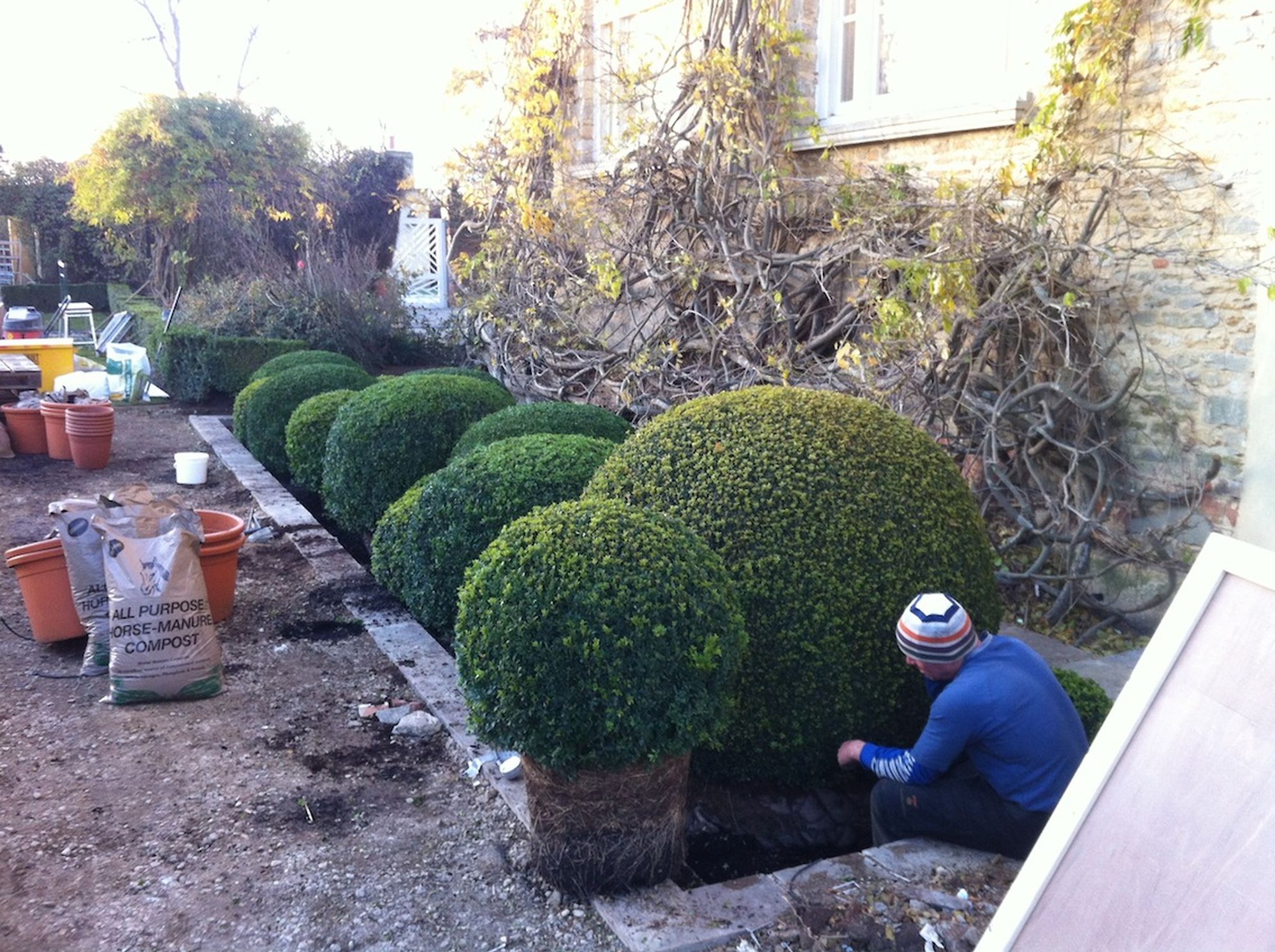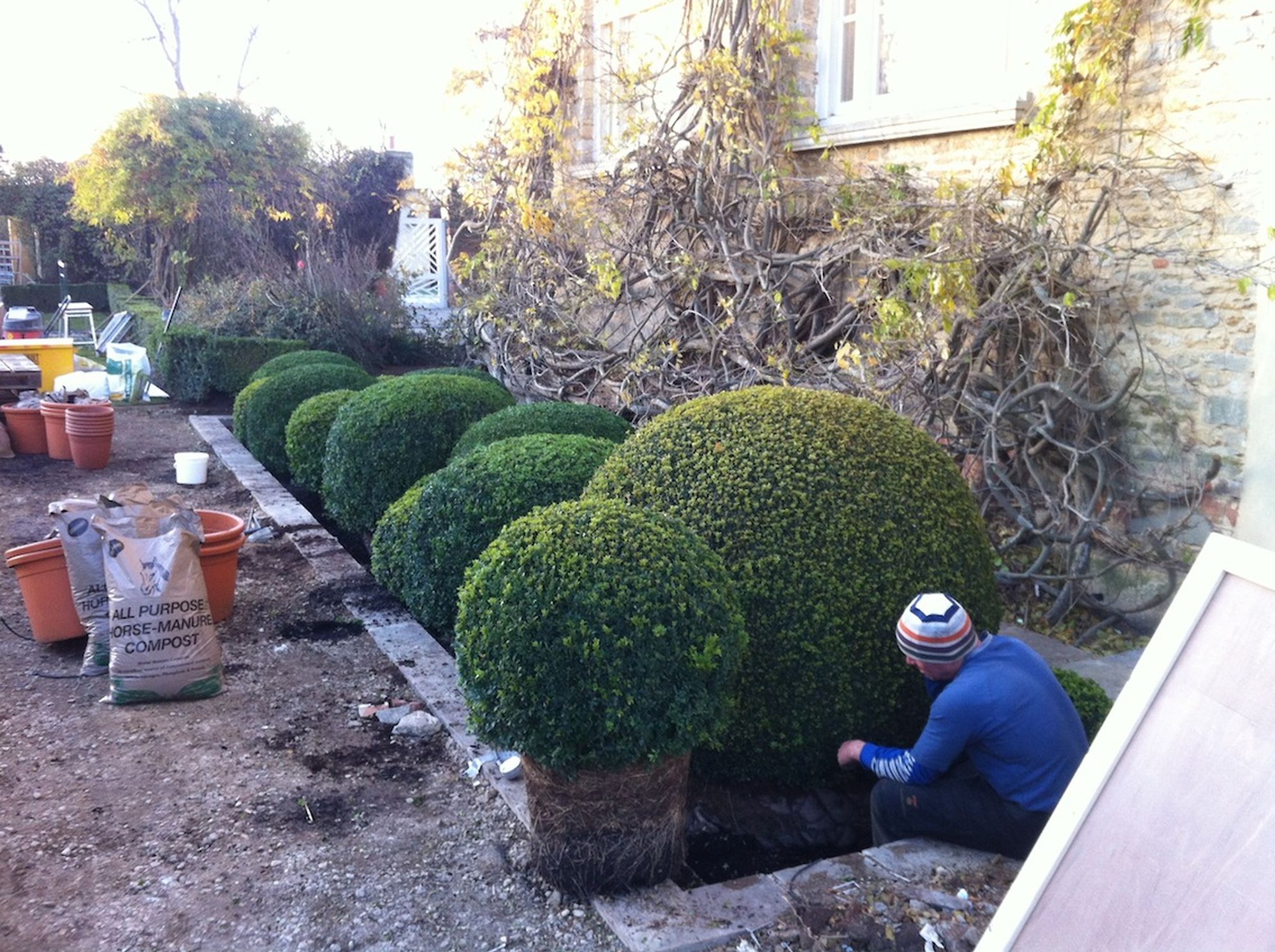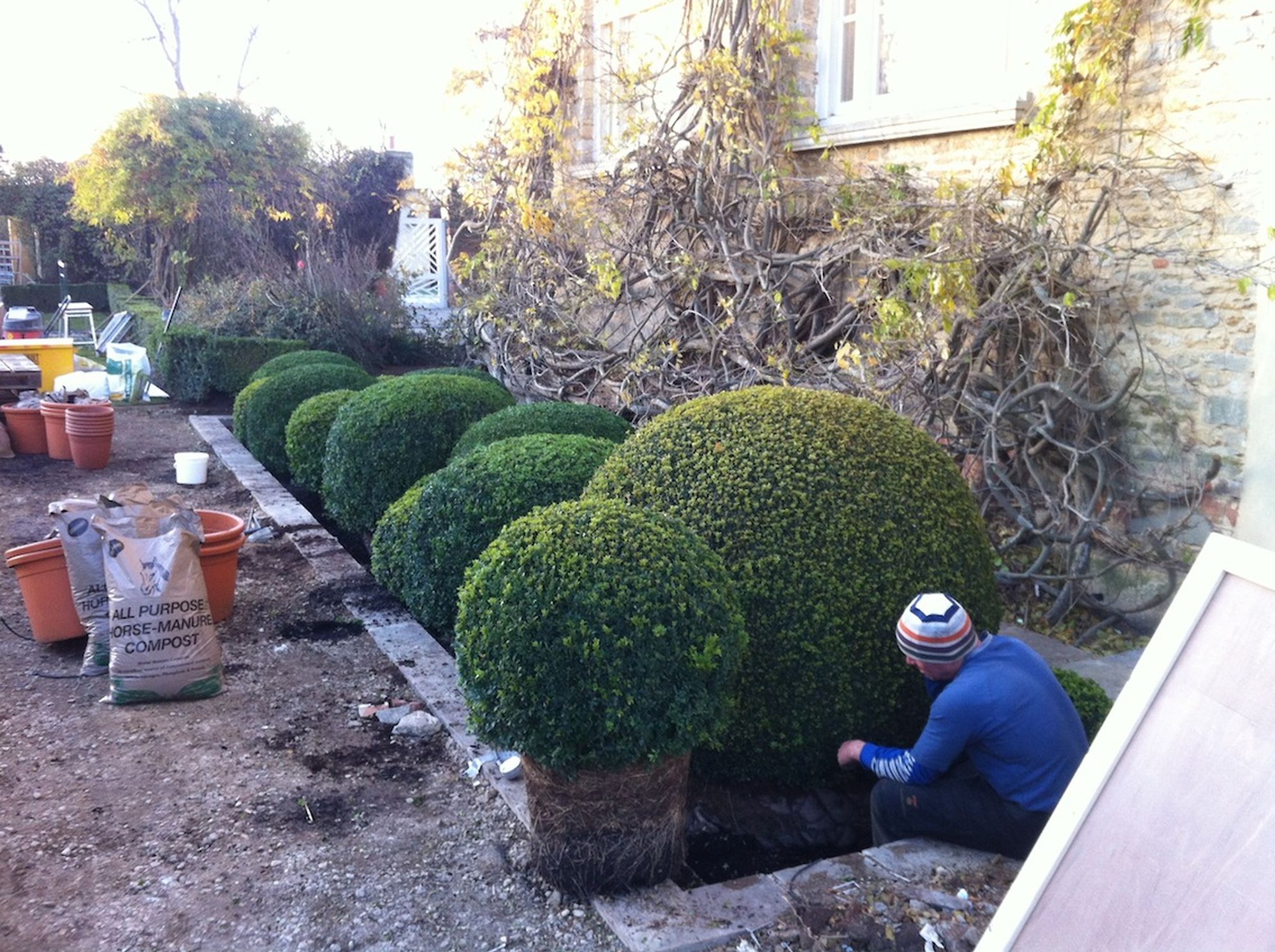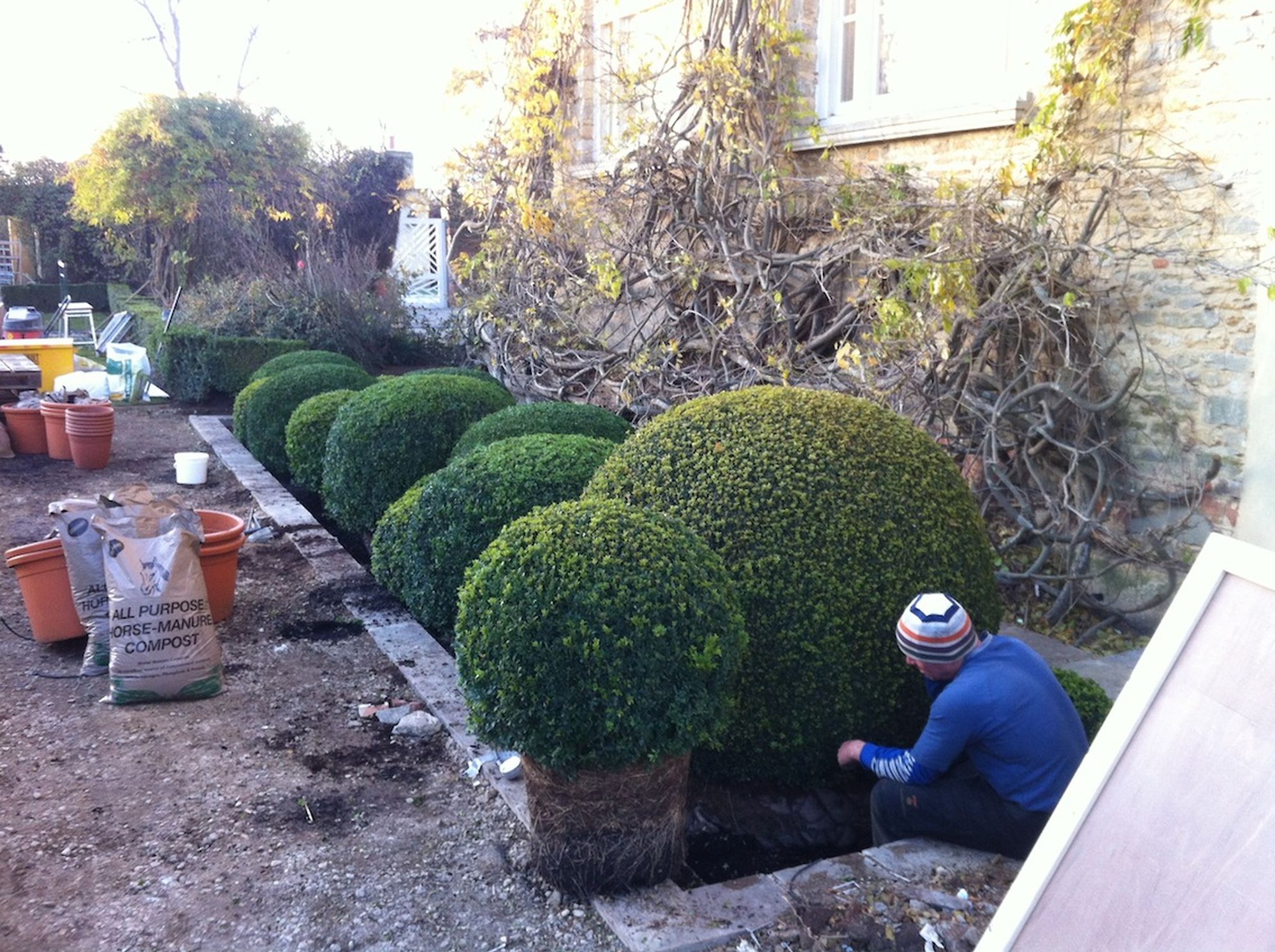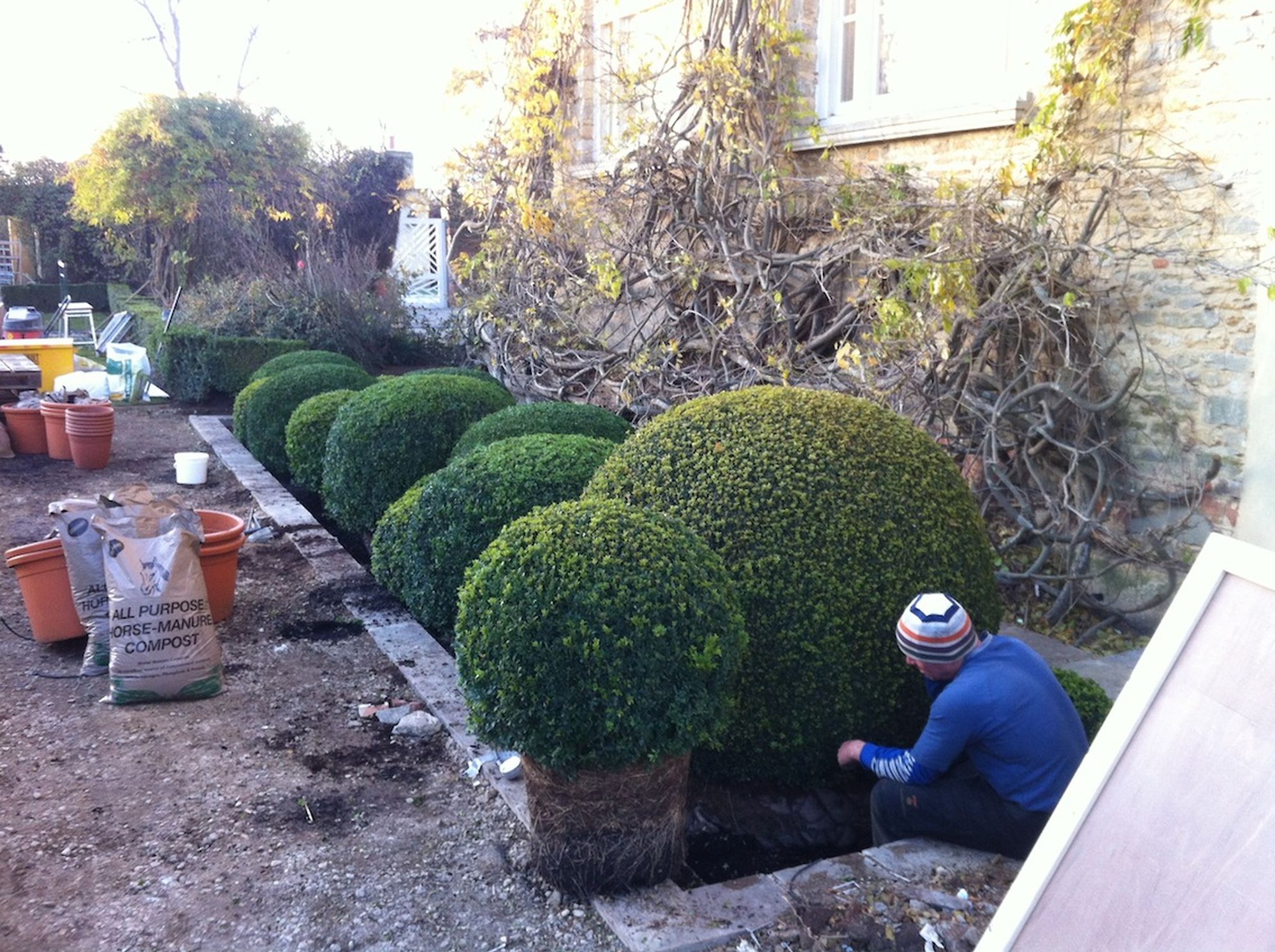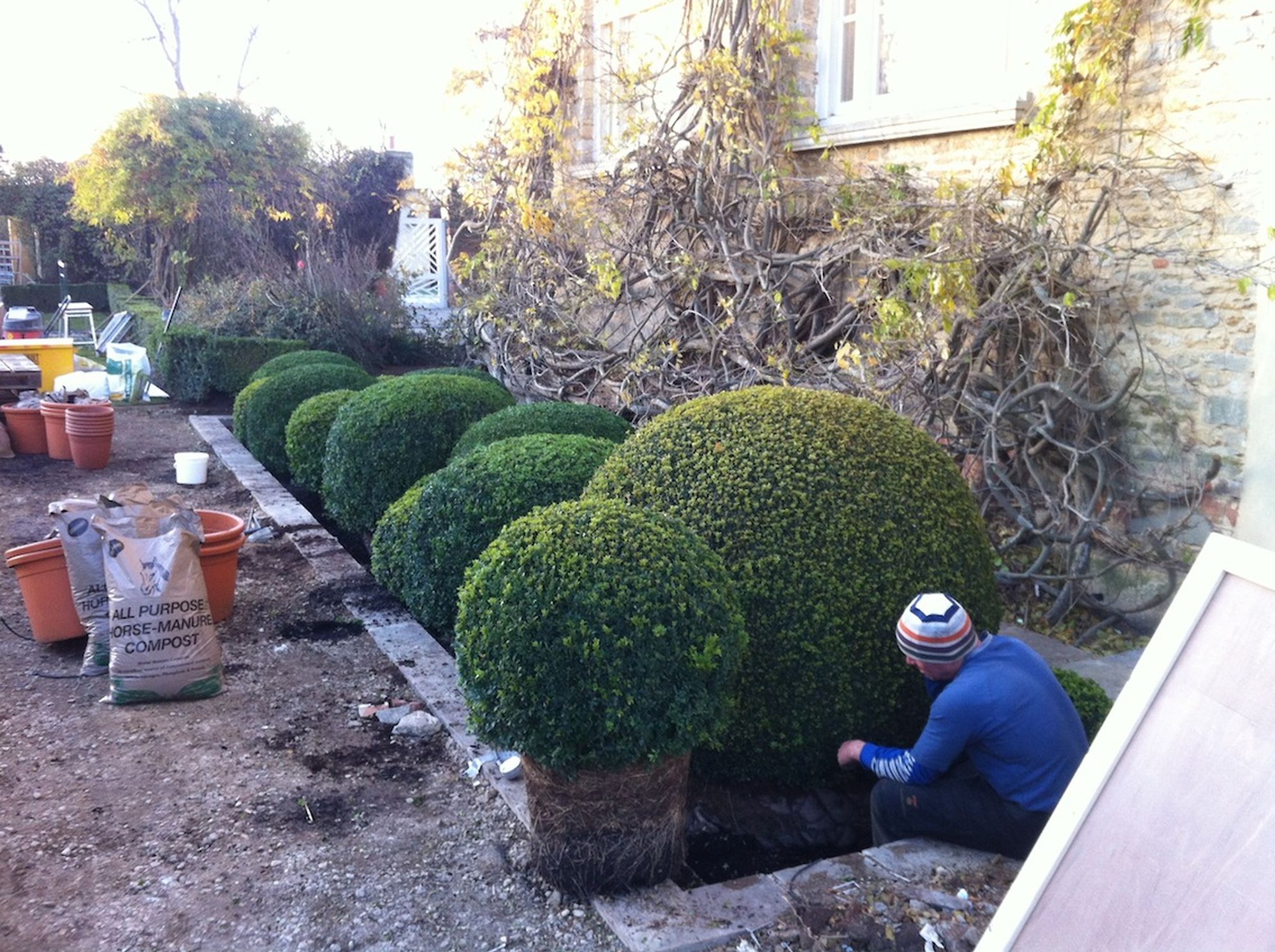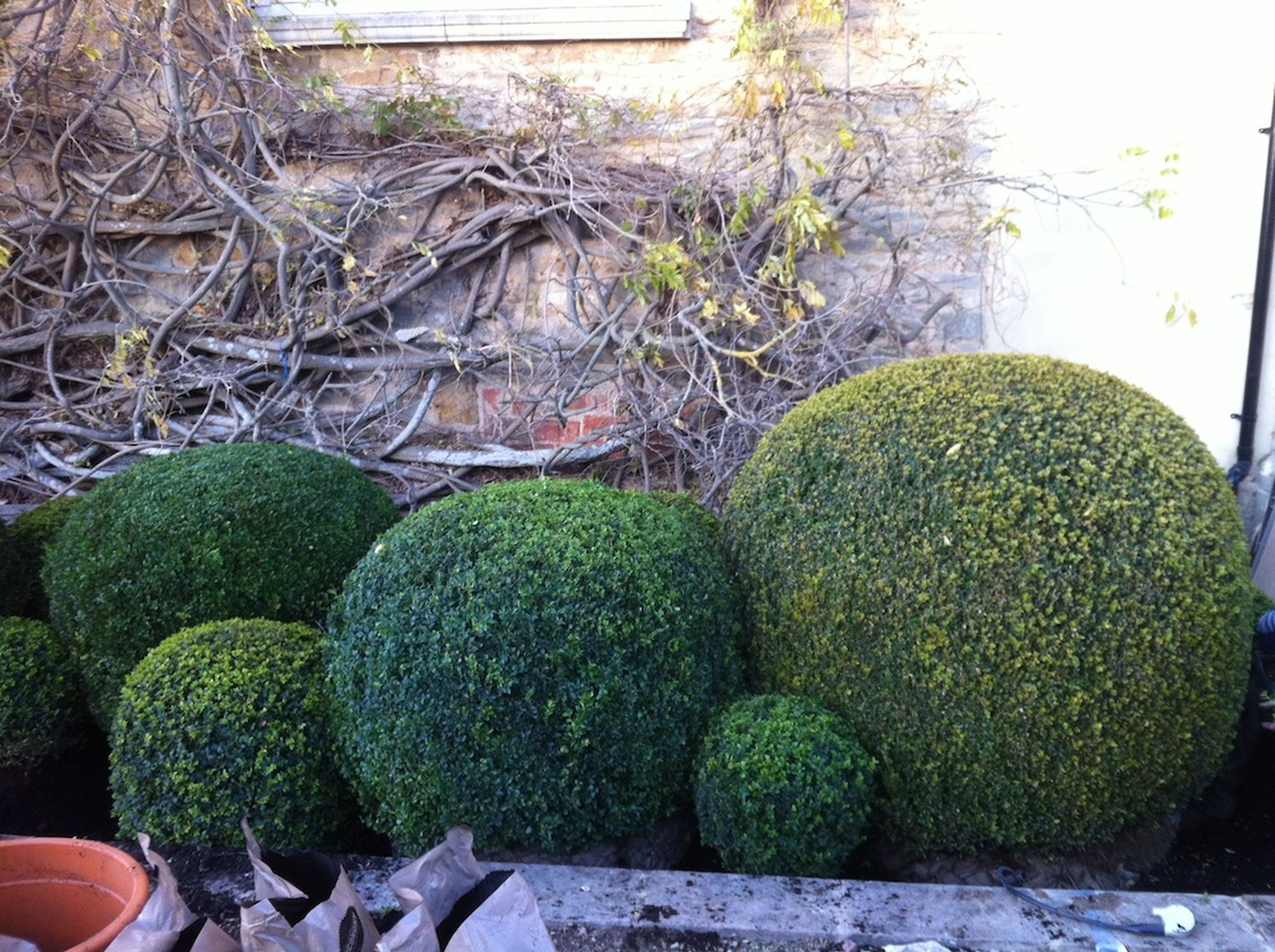 There are no items in your basket