↓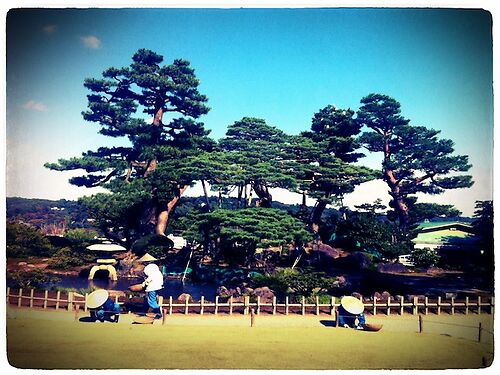 10 November 2011
Kenrokuen garden, in Kanazawa, is one the BIG THREE gardens in Japan. It is most famous for its winter snow protection, but before they get round to that preparation, there is the small business of pruning all the pines.
These were taken on my phone and messed about with.
Apart from the weeding going on in the foreground, there's also about 5 guys up the pine tree second from right.
Nice view of pruned and unpruned.