The showroom is now open, Monday - Friday, 9 - 5
252 white willows
While in Japan, my new book finally came out- very excited to get home and see it properly for the first time. I was very fortunate in having some fantastic photographic contributions, by gardeners, artists and photographers. One such contribution came from the artist Lucien den Arend in Finland. He has just sent more photos of his land art piece, Pieter Janszoon Sanredam Project in the Netherlands. The pictures were taken by Jos Wesdijk.
252 pollarded willows planted in a grid formation on an island within a reservoir. Their trunks are whitewashed every 12 1/2 years. Read about it here:
 http://www.denarend.com/cities/barendrecht/saenredam/14.htm 
I'm intrigued by the idea that as the boles of the trees develop they will gradually fill in the space between the trees, and eventually even fuse with each other, making a solid lump of tree.
Thanks Lucien and Jos
the book is here: https://www.niwaki.com/store/the-art-of-creative-pruning/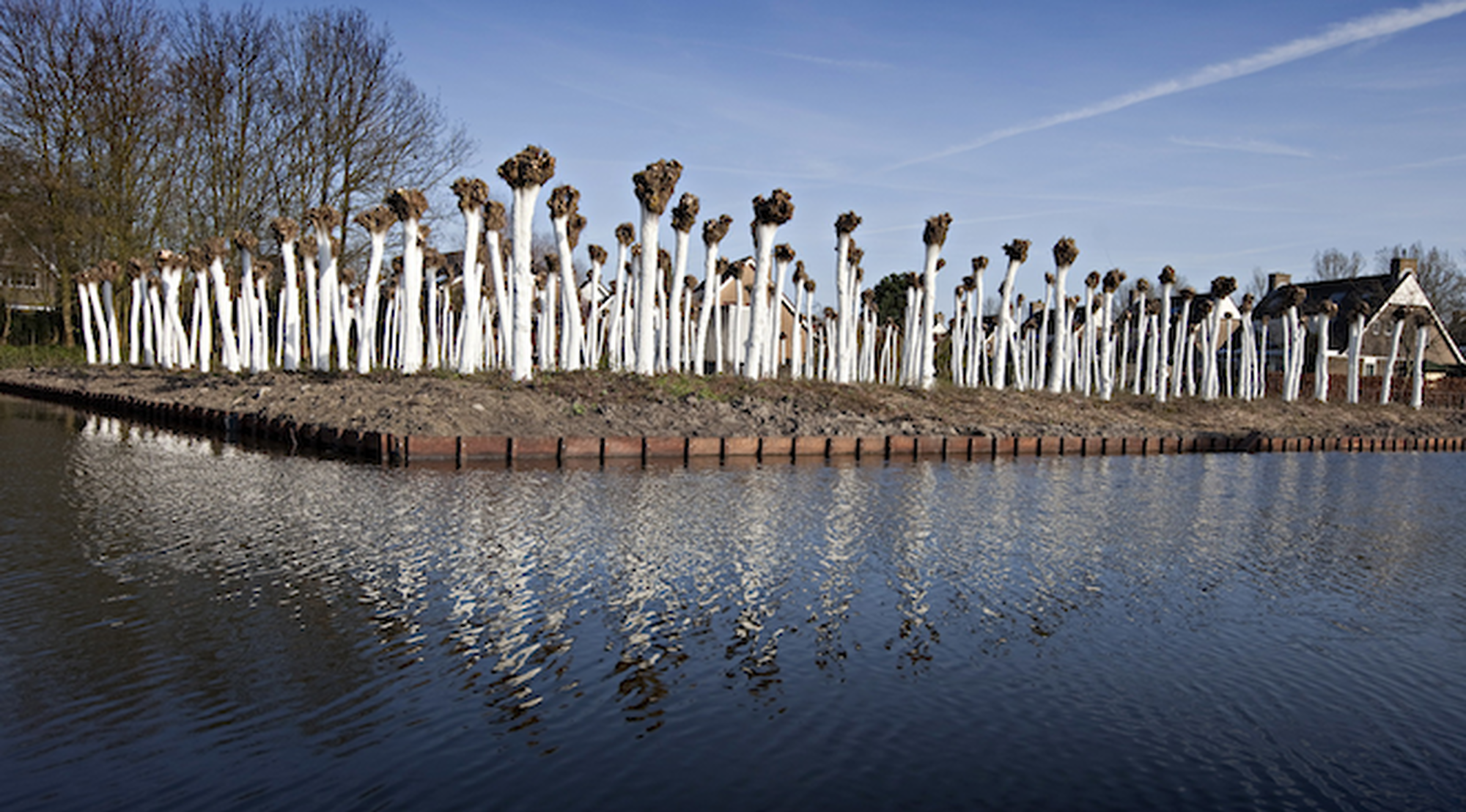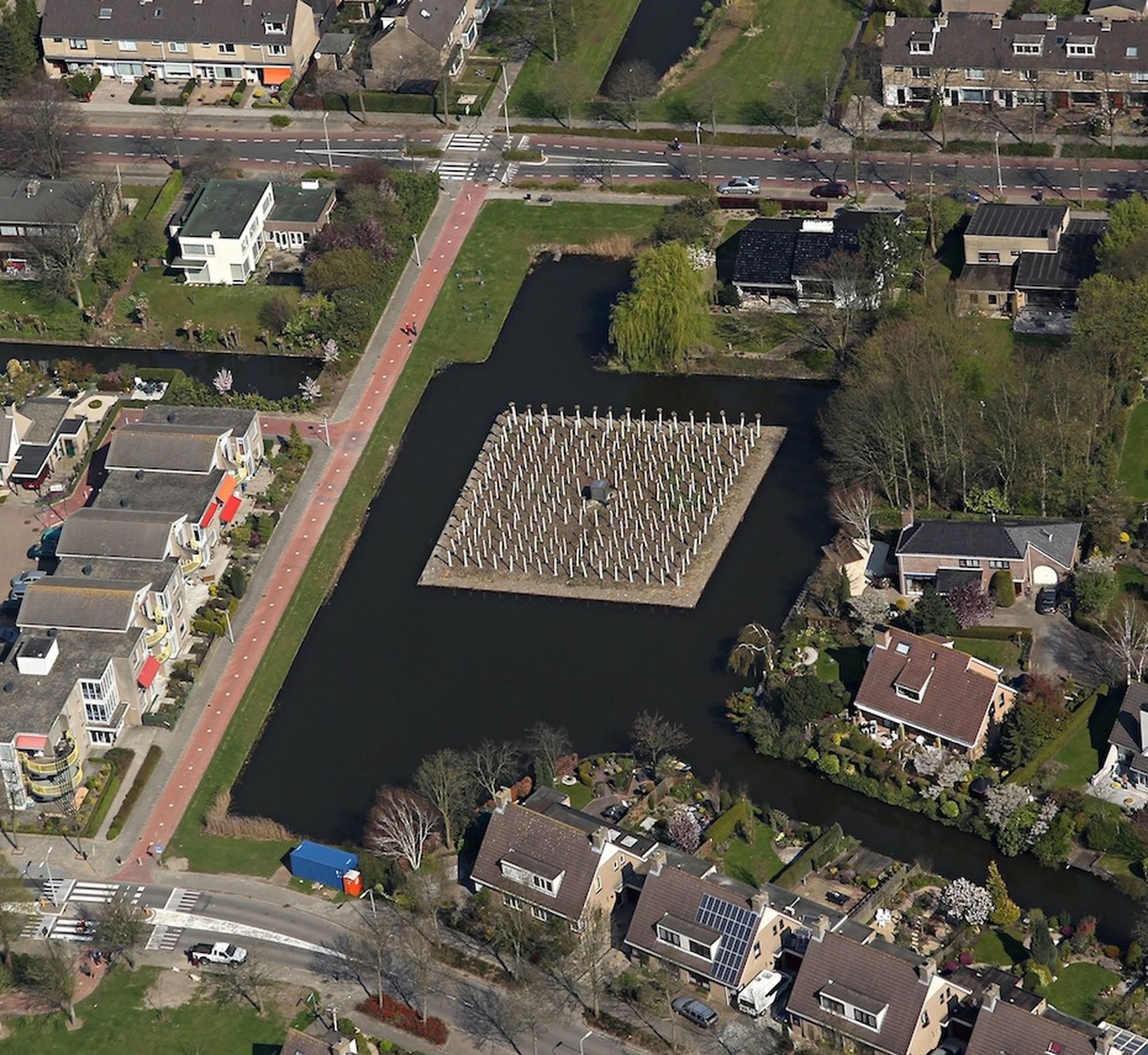 There are no items in your basket