↓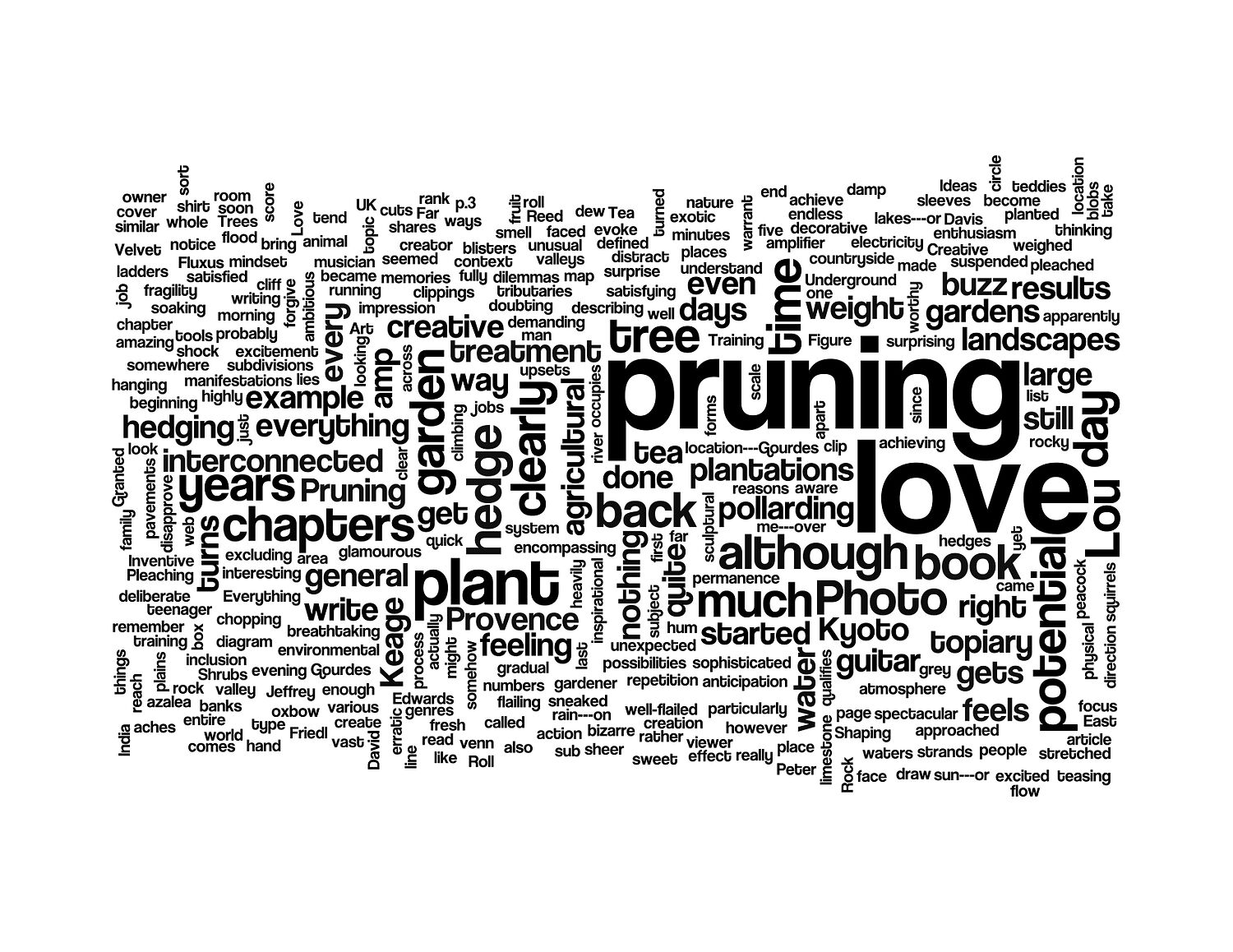 10 September 2011
Quite soon, my new book is coming out. It's called The Art of Creative Pruning, Inventive Ideas for Training and Shaping Trees and Shrubs, and is published by Timber Press. You can buy signed copies here, but it's probably cheaper elsewhere. It's full of great pictures from various contributors, who I'm very thankful to, and looks GREAT.
Here is the Preface, transcribed by wordle, as a little taster. I found wordle when reading Andrew's blog
if that doesn't make you want to buy it, what will?