↓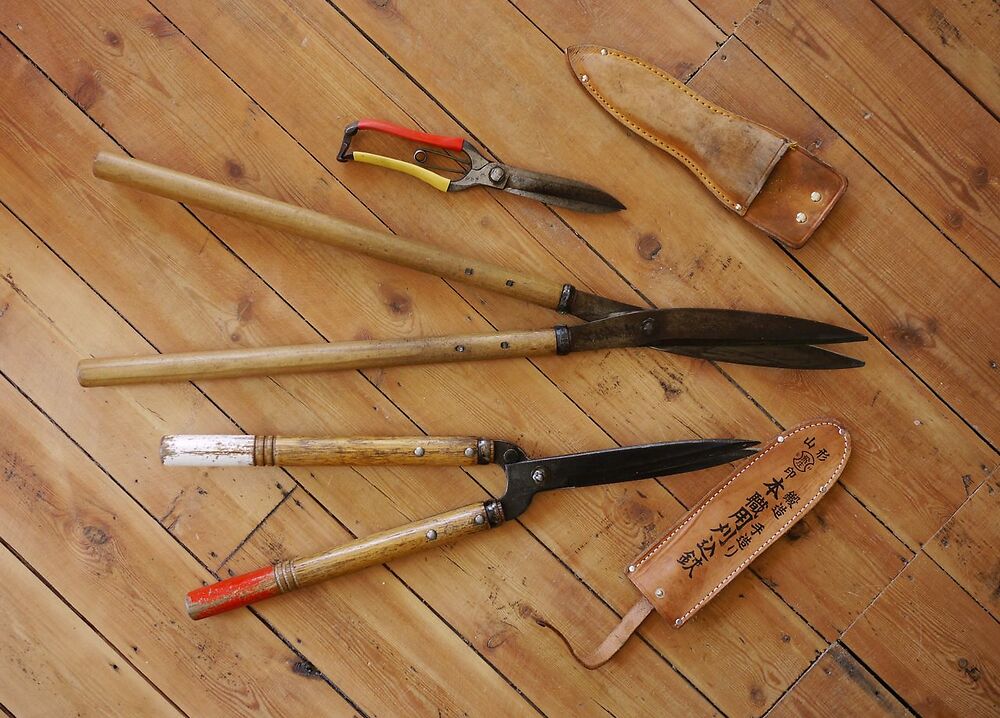 26 April 2011
Not long now for box clipping. Traditionally in the UK Derby Day was when to get stuck in - early June - but now it seems to be any time in May. Whatever, or whenever, you'll get far better results, and enjoy it more, using sharp shears. And that, funnily enough, is where we come in...
I tend to use both a pair of shears and one handed topiary clippers when I'm cutting box. The shears are great for larger shapes, while the topiary clippers are essential for more intricate work, and tidying up the bottom of plants. Football-sized box balls, for instance, are too small for shears and need the control and accuracy of topiary clippers.
Okatsune make a great pair of shears with quite short handles (for Japanese shears, that is) and long blades. They're quite solid and can be used for heavier work too, but have a great weight and balance for box clipping. I tend to use these as my default shears for just about everything, but when I feel like treating myself I pull out my amazing Tobisho shears. These have longer handles, and hand forged, curved blades. They cost a bomb, and aren't really necessary, but - what the heck, why keep a porsche in the garage and never use it?
Tobisho also make my favorite topiary clippers - hand forged blades, spring action, and so much easier to use than sheep shears. Keep a pair of these in a holster on your belt and they're always close to hand when you need them.
Keep them all nice and sharp, have a bucket of water handy to dunk the blades into when they start to clog, don't forget the sun block - and off you go.