Last Orders for Christmas Delivery
Royal Mail 48: please order by midday, Tuesday 19th December.
DPD Next Day: please order by midday, Thursday 21st for next day delivery.
International Customers: please order by 9.00am Friday 15th December, but remember that customs delays at your end may hold things up.
Ladder Orders: please order by 9.00am Monday 18th December  
Office Hours. We close at 5pm on Thursday 21st December, and re-open on Tuesday 2nd January.
Thank you for your support this year - we hope you have a very good Christmas and an excellent New Year. 
Japan Tsunami Appeal
Tomorrow (Saturday 2nd April) some of Keiko's Japanese friends in the area are holding a fund raising event in Shaftesbury, outside the Town Hall during the farmers market. It's from 9.00 - 1.00, so please, if you're anywhere nearby, come along - and be sure to get there early, before the sushi runs out!
Niwaki are donating 10% of all orders taken over the weekend to the British Red Cross (who pass it on to the Japanese Red Cross) so if you would like to make a donation AND get some Great Stuff from Japan, please consider ordering something from us this weekend.
Here's the flyer. Gambare is a westernised version of ganbare, short for ganbatte, which means something like good luck, or chin up.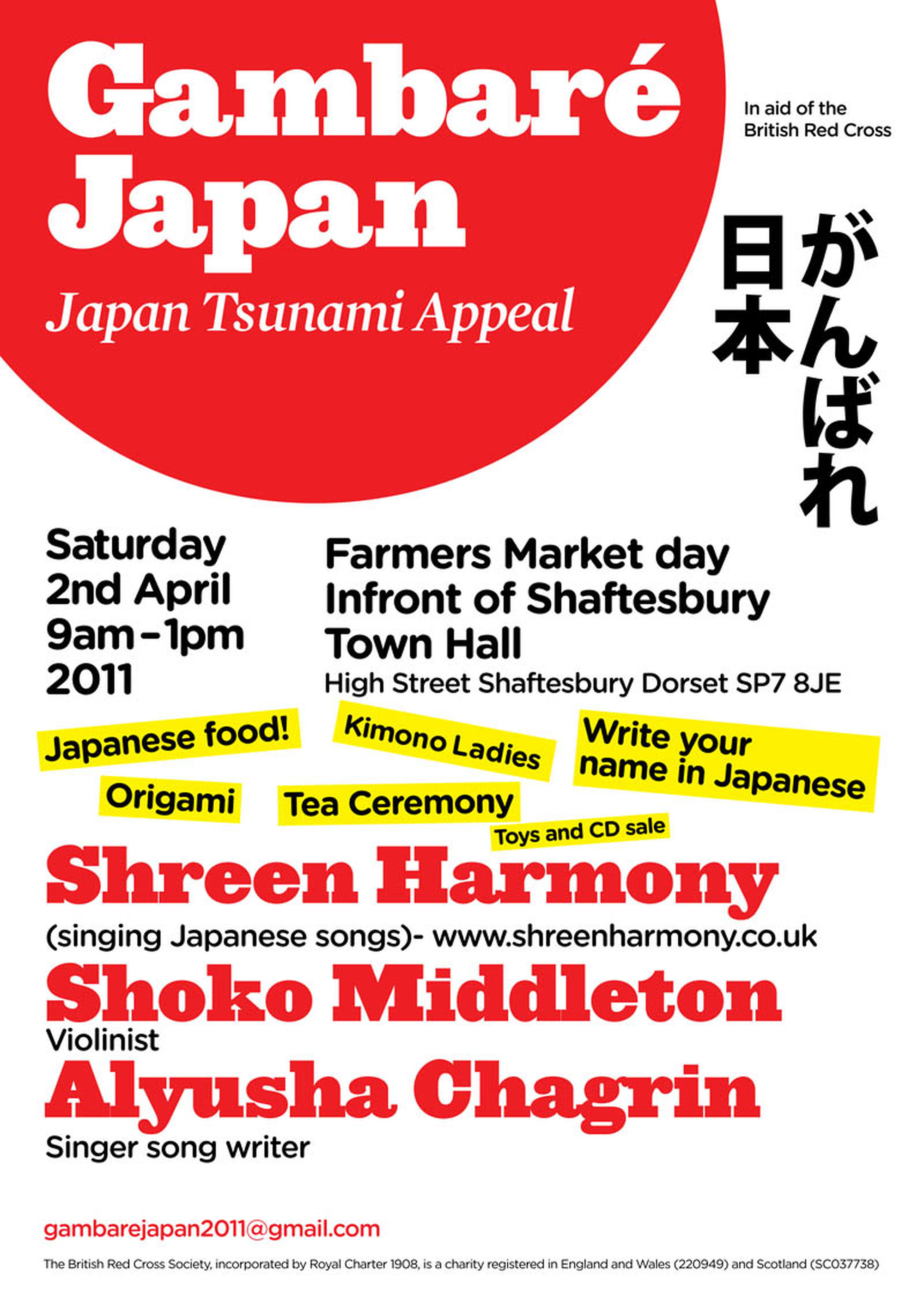 There are no items in your basket