↓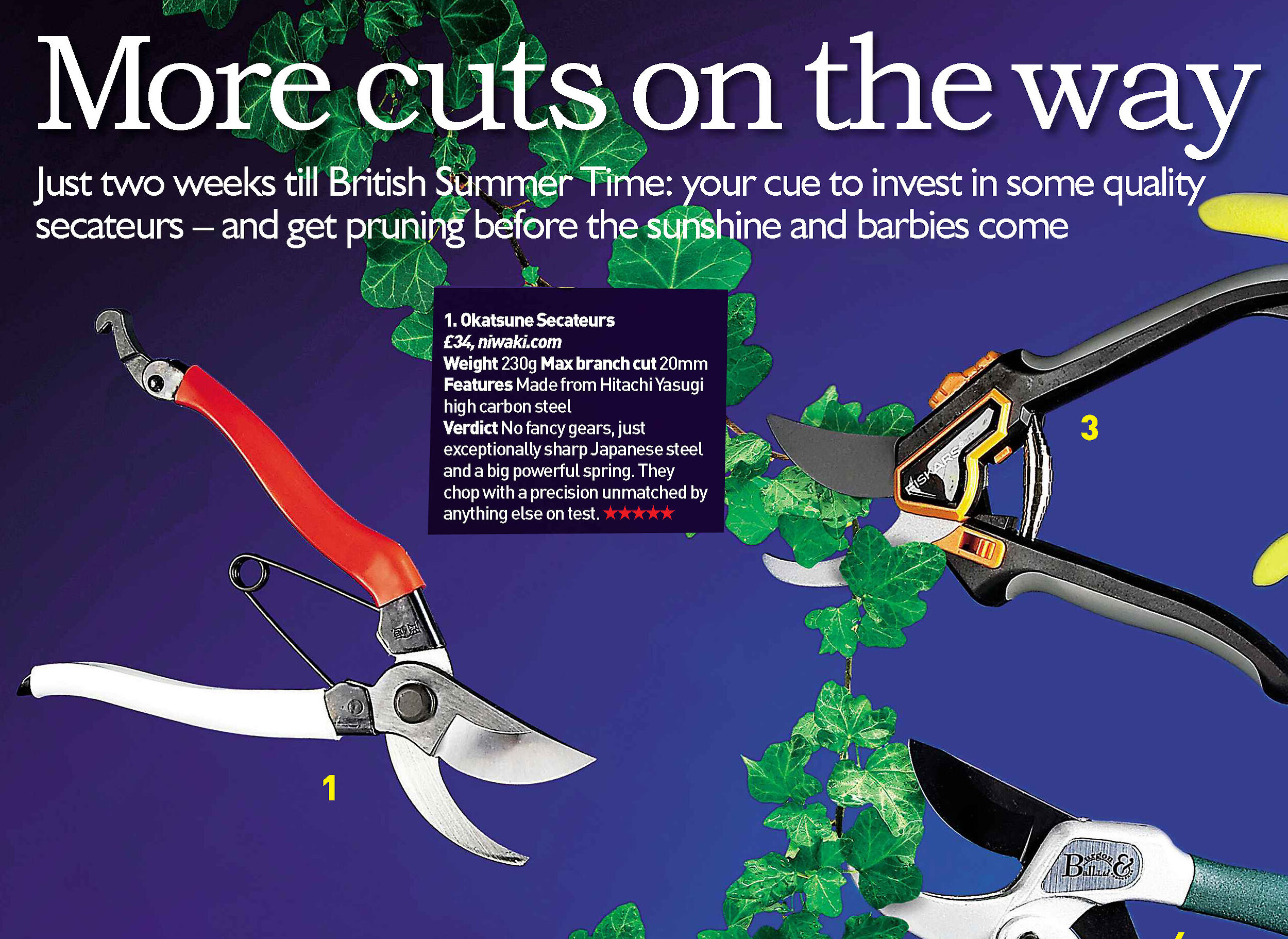 17 March 2011
Mail on Sunday: FIVE STAR SECATEUR SHOCK
The Mail on Sunday gave our Okatsune secateurs top marks, 5 out of 5, best in category, in their super sexy spring secateur spectacular this weekend. We've had a bit of a rush.
Telegraph readers already knew that, of course, ever since Bunny Guinness described them as life changing some time ago.
...unmatched by anything else....