Last Orders for Christmas Delivery: UK Royal Mail 48: please order by midday, Tuesday 19th December. UK DPD Next Day: please order by midday, Thursday 21st for next day delivery. Outside UK: Sorry, we can no longer guarantee delivery before Christmas
Ladder Orders: Any ladder orders placed now will be dispatched in the new year.
Office Hours. We close at 5pm on Thursday 21st December, and re-open on Tuesday 2nd January.
Thank you for your support this year - we hope you have a very good Christmas and an excellent New Year. 
One Cut Wonder
It always amazes me how effective just one cut can be sometimes. There's this pine on the bank above the tennis court at Harvard farm that has been crying out to me a lot recently. Today it cried a bit louder, and I finally got round to responding. Not sure what pine it is - that's not really the point - but by chopping the top off it immediately transformed into something with quite a bit of potential, instead of just a pine...
Not sure what's next, but it looks like a prime candidate for the Pine Pruning Workshop I'm holding in May, so if you want to see the next step, book a place pronto.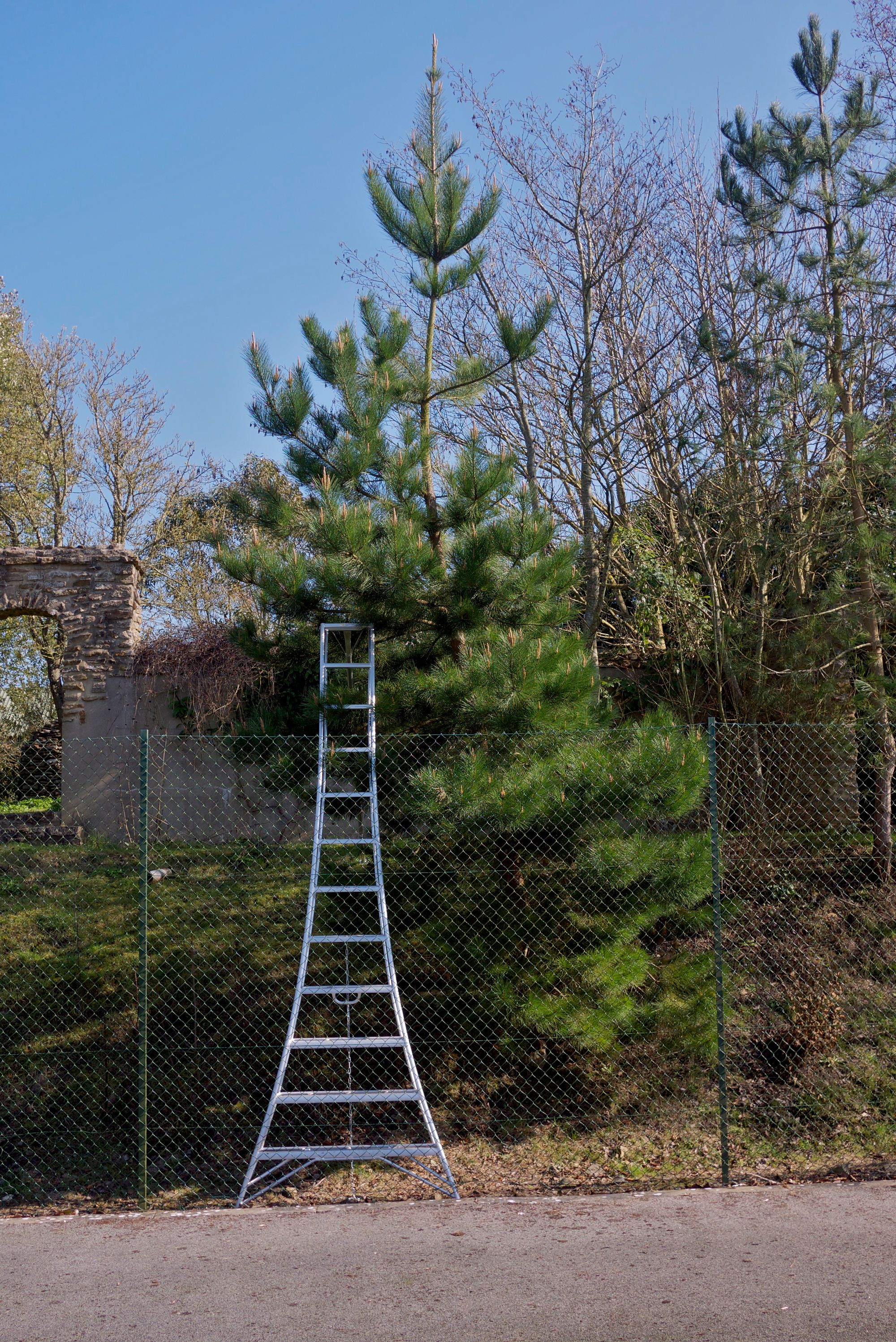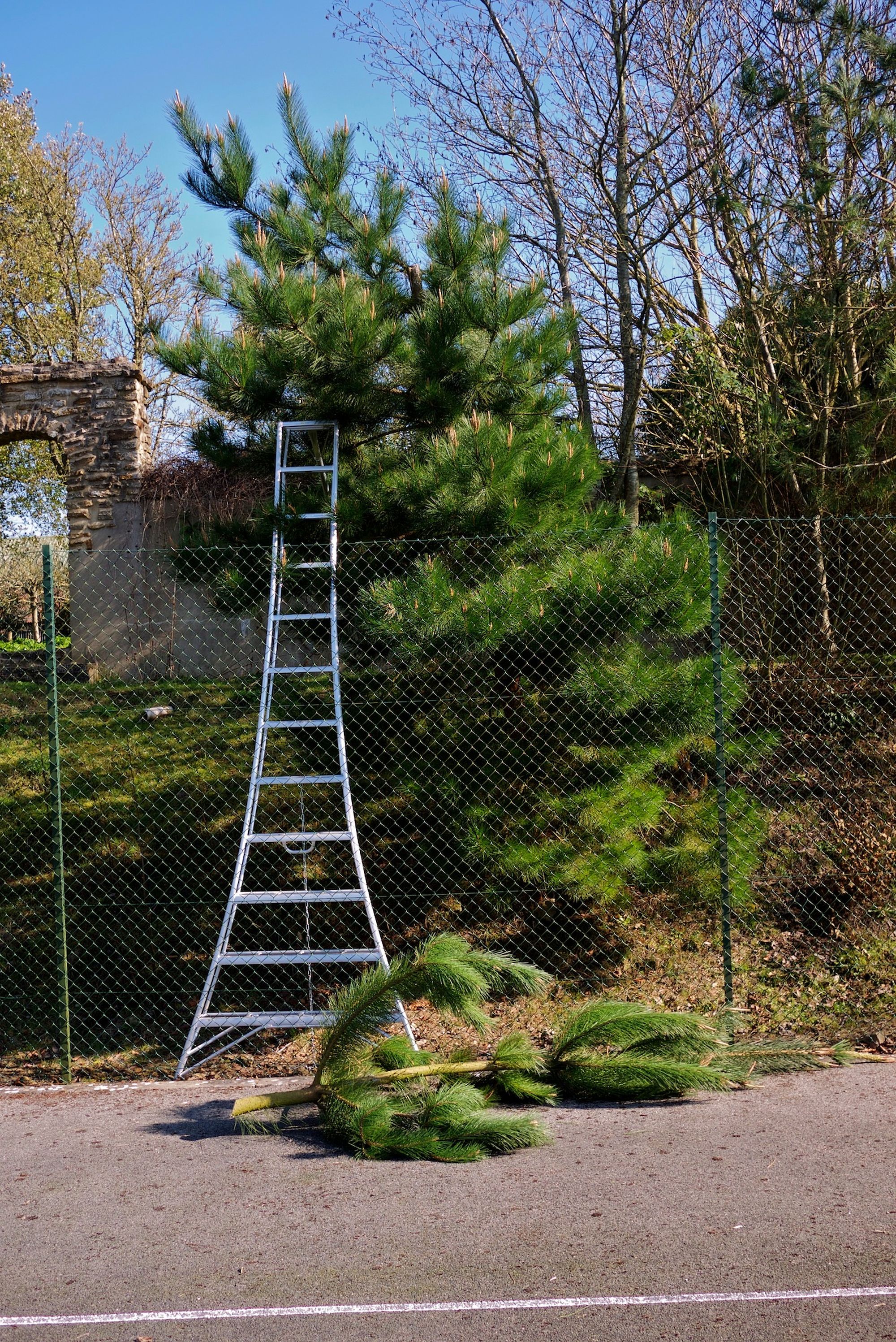 There are no items in your basket