Last Orders for Christmas Delivery: UK Royal Mail 48: please order by midday, Tuesday 19th December. UK DPD Next Day: please order by midday, Thursday 21st for next day delivery. Outside UK: Sorry, we can no longer guarantee delivery before Christmas
Ladder Orders: Ladder orders placed now may not be delivered until the New Year.
Office Hours. We close at 5pm on Thursday 21st December, and re-open on Tuesday 2nd January.
Thank you for your support this year - we hope you have a very good Christmas and an excellent New Year. 
Tobisho Service
All our Tobisho tools (the Secateurs, Pro Snips, Barracuda and Topiary Clippers, Garden Scissors and extraordinary Shears can be sent back to Yamagata for a full service. We'd never used this service, until a customer sent in his secateurs before Christmas. He'd had a fight (and lost, by the looks of things) with some wire, and his poor old secateurs had taken a real beating. Tobitsuka-san had promised us that they'd come back good as new, and lo and behold, slightly later than we'd hoped because of Christmas post, bad weather and Japanese New Year shenanigans, we got them back recently.
There is a charge for this service, and postage cost of course, and your prized pruners will be out of action for some time - but if you're desperate, it clearly works.
In this case, the point was reground, two notches were ground out, the spring was replaced and the blades were polished. The vinyl handles could have been replaced, but they were in good enough condition.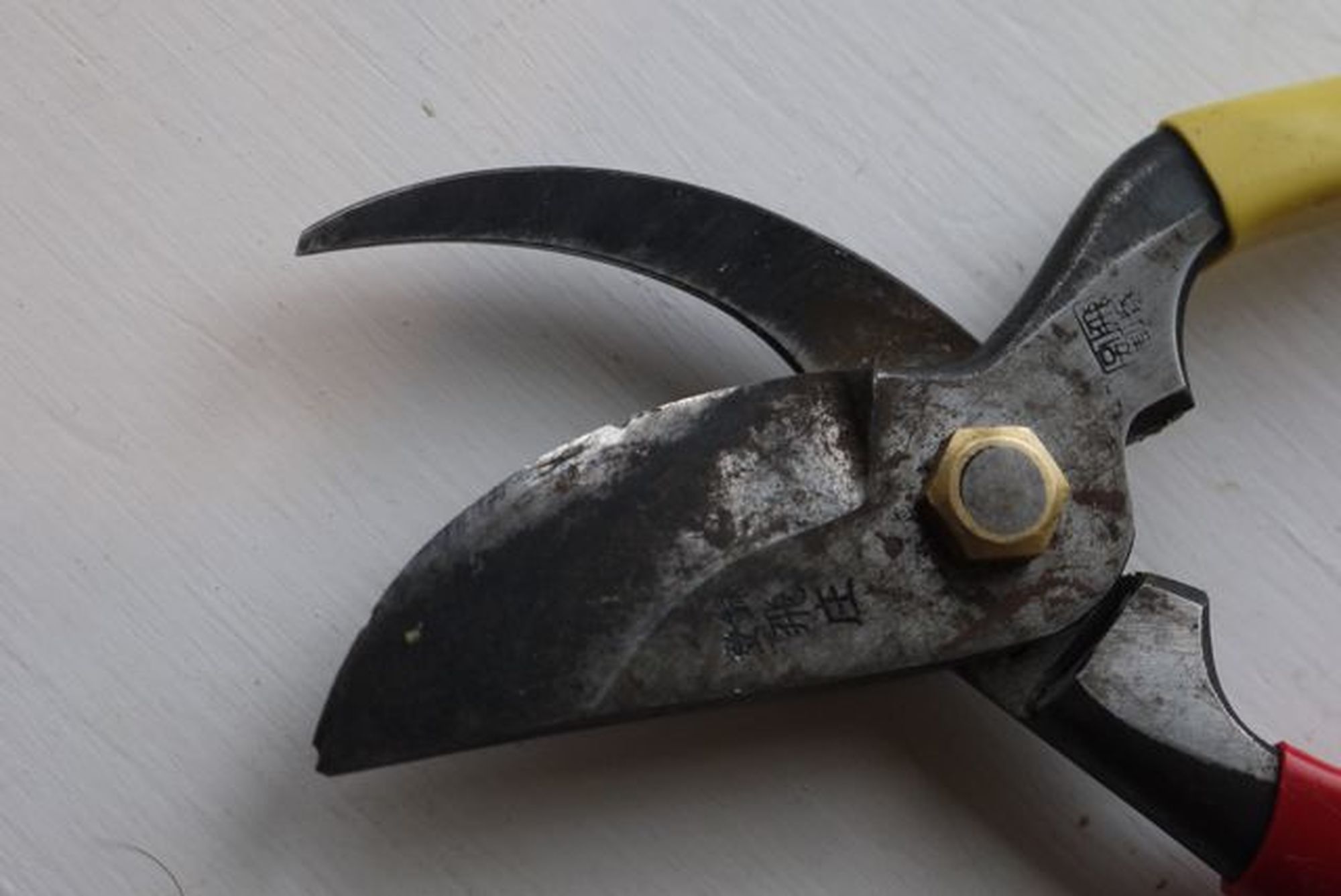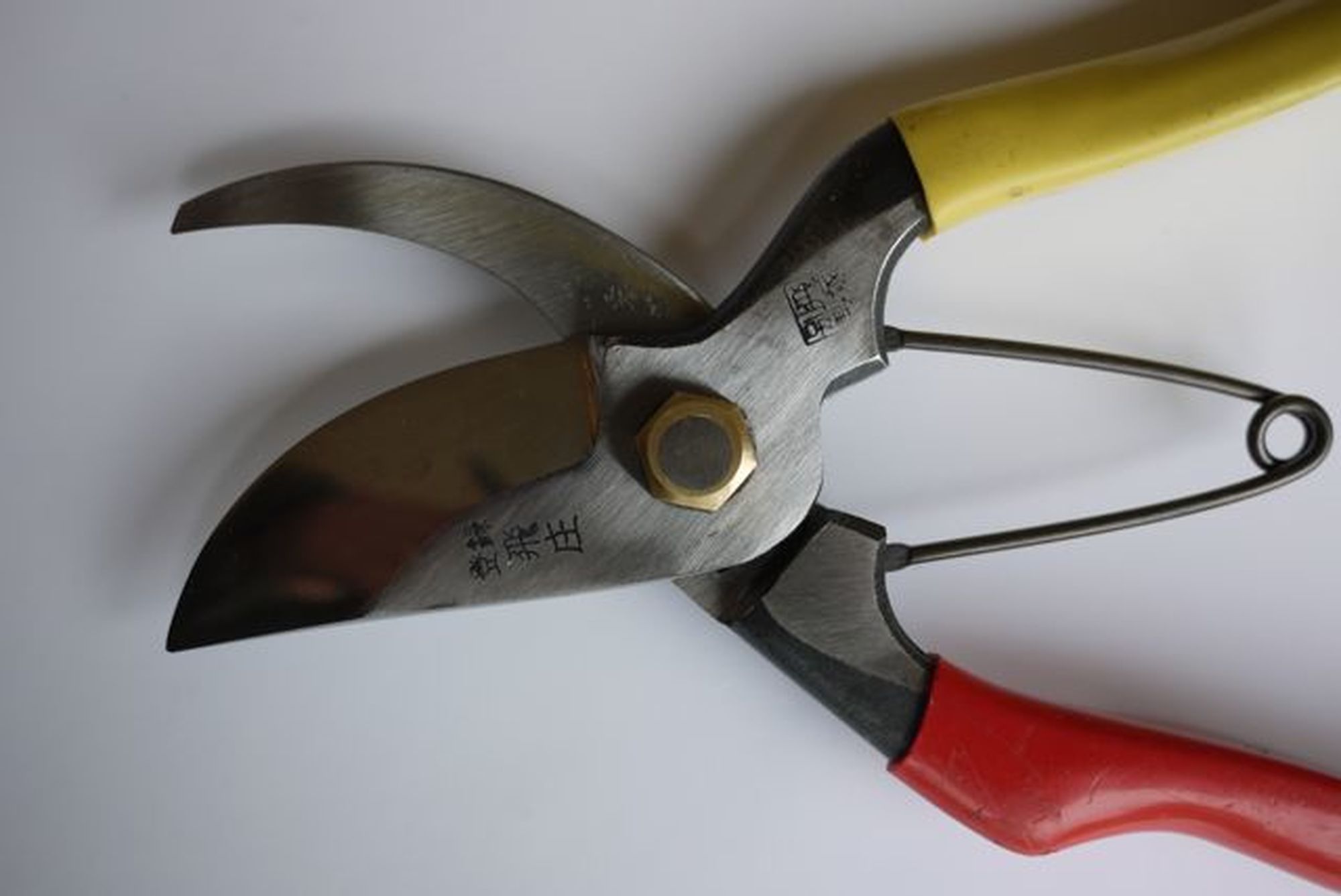 There are no items in your basket