↓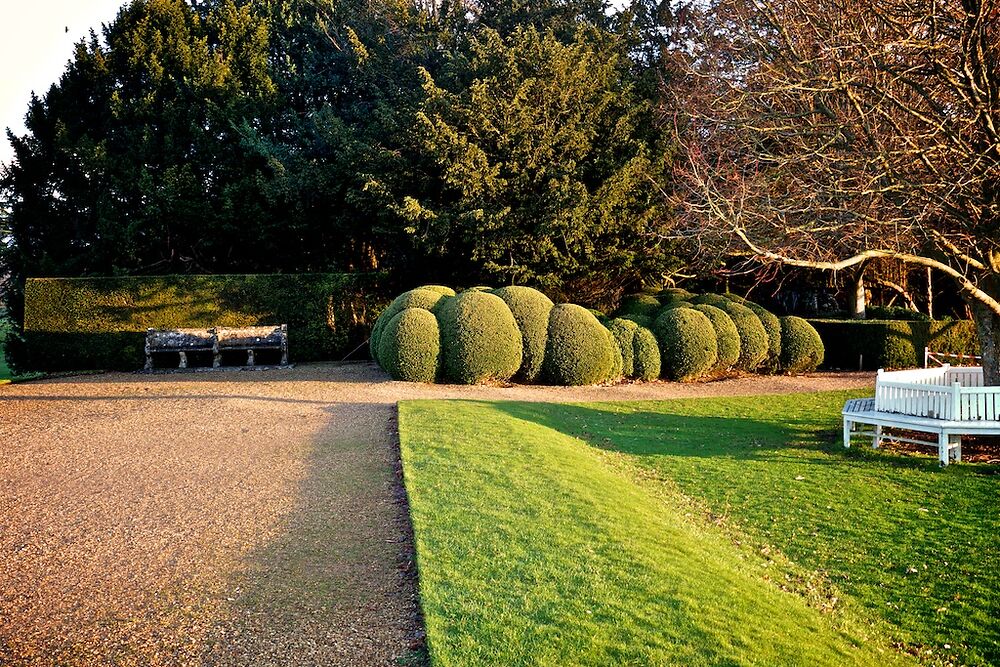 20 January 2011
Quick visit today to Kingston Lacy in Dorset. We drove along the B3082, down the 2 1/2 mile beech avenue, and then met Andrew Hunt, the head gardener, and Maddie, who showed us round the Japanese garden.
Photos from around the house:
Nice yew thing in the background, and Digby in foreground.