↓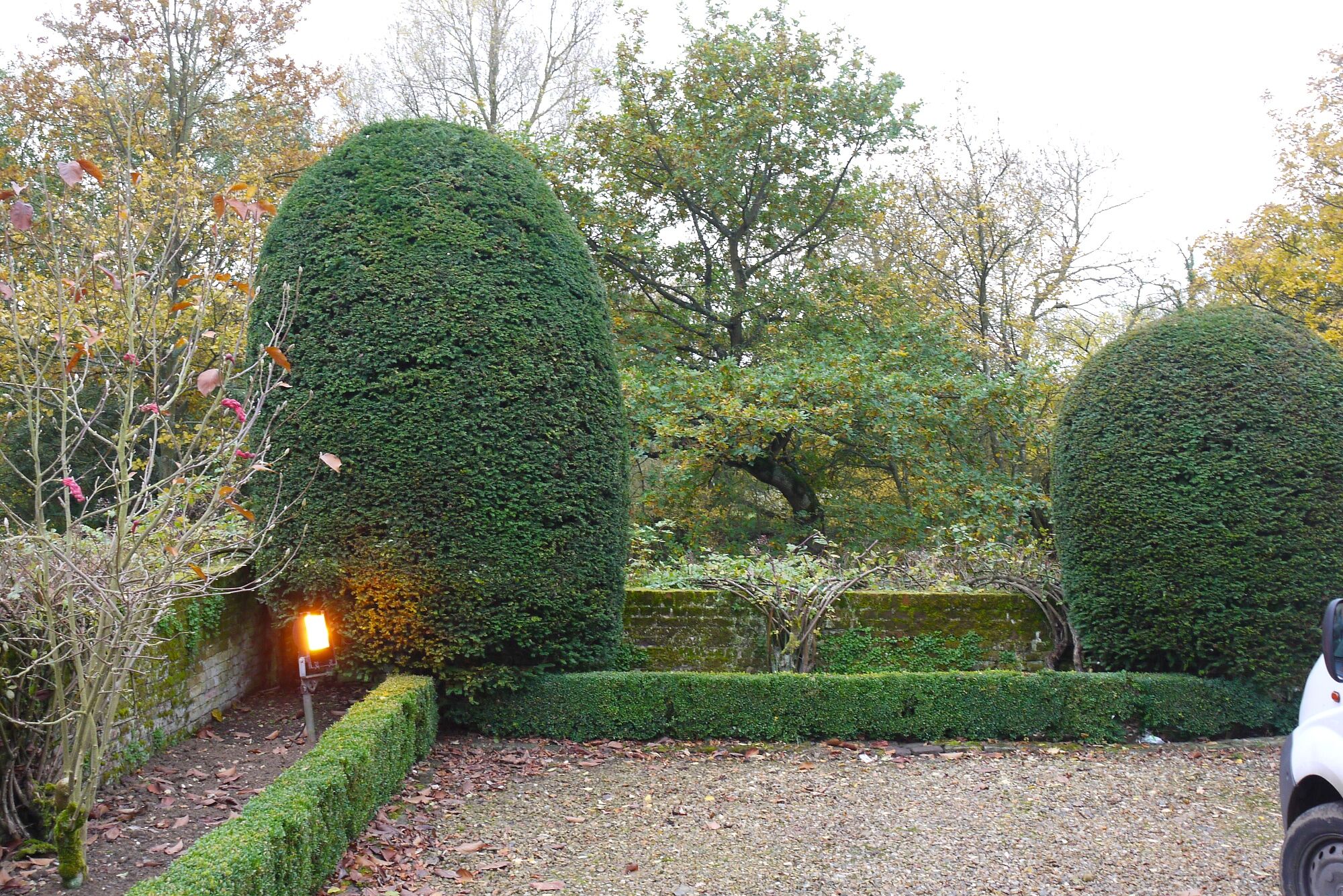 8 November 2010
Cloud Pruned yews at Old Morley Hall
Last week saw me out in Norfolk, doing some work for Amazing Retreats. They run properties for events and wedding etc. The journey was fun, passing all the Scots pines along the A11 around Thetford.
The job itself, as you can see from the pics, involved transforming yew topiaries at Morley Old Hall into cloud forms. They were bigger than I'd been told, and precariously balanced above the moat (it is an amazing retreat, after all)
each tree had its own characteristics. The one on the right had no real branching to speak of, just lots of very fine branches stemming from a mass of trunks in the centre. I didn't completely finish the job - we had to get Jonathan the gardener to chop the top off the tallest yew, but the short days got the better of me. Low light meant I don't have pics at the end, but you can see work in progress...
They'll take a year or two to fill in, with quite a bit of clearing out and defining still needed - old topiary like this has a huge amount of old dead stuff inside which need removing. being yew, there'll be a lot of epicormic sprouting going on as well.