Last Orders for Christmas Delivery
Royal Mail 48: please order by midday, Tuesday 19th December.
DPD Next Day: please order by midday, Thursday 21st for next day delivery.
International Customers: please order by 9.00am Friday 15th December, but remember that customs delays at your end may hold things up.
Ladder Orders: please order by 9.00am Monday 18th December  
Office Hours. We close at 5pm on Thursday 21st December, and re-open on Tuesday 2nd January.
Thank you for your support this year - we hope you have a very good Christmas and an excellent New Year. 
0845 RANT
We've been having problems with our 0845 number recently. Well, we haven't been having problems, but the supplier has. Just not working. This happened once before, I got in a huff and swore when it next happened we'd ditch them. So this time action was called for. Unfortunately they weren't very forthcoming with transferring our number to another supplier, so we now have a new phone number, 0845 474 1041, courtesy of MACACE, who, like their computery namesakes, just work. They are a mac only broadband supplier based in Cornwall and are fantastic. Barry, Gary, Kevin, Piers (although actually he's left now) ....Thank You.
So - apologies if you've been trying to call us recently and not got through (we're laid back enough about office hours as it is) but now things seem to be working again, and messages get emailed to my phone minutes after they are left.
Meanwhile, here are some nice piles of strimmed Equisetum arvense, snapped on my phone.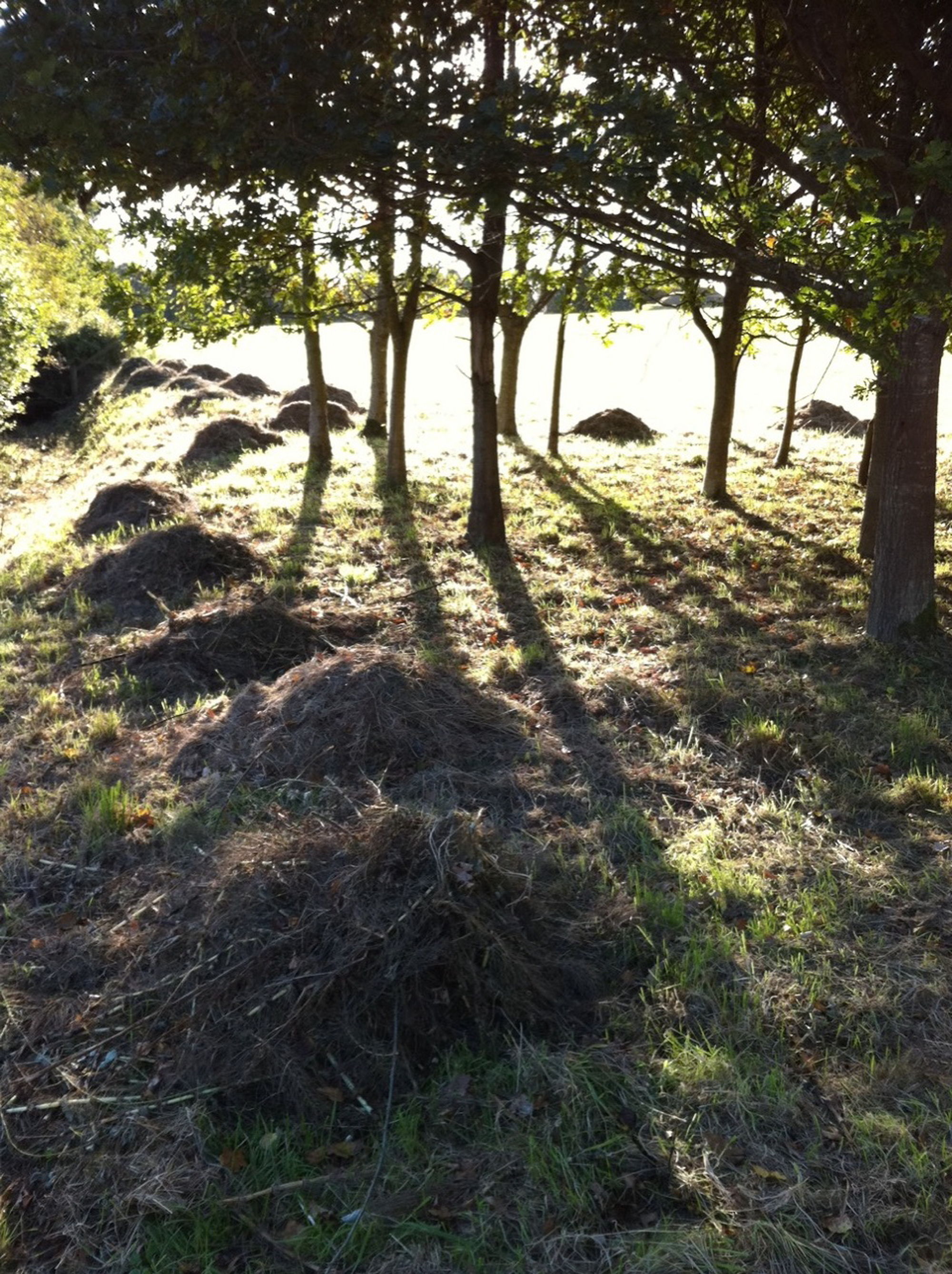 There are no items in your basket