Our showroom is open and we are dispatching orders as usual!
New Ladders
Have a look at our new garden ladder from Hasegawa:
Same construction technique as the tripod ladders. Lightweight, extruded aluminium that's all welded not riveted - but - wait for it - only two legs! Made especially for tree work, with the indented neck that fits around the trunk, but also works a treat as a normal wall ladder.
Here is me beheading a Eucalyptus.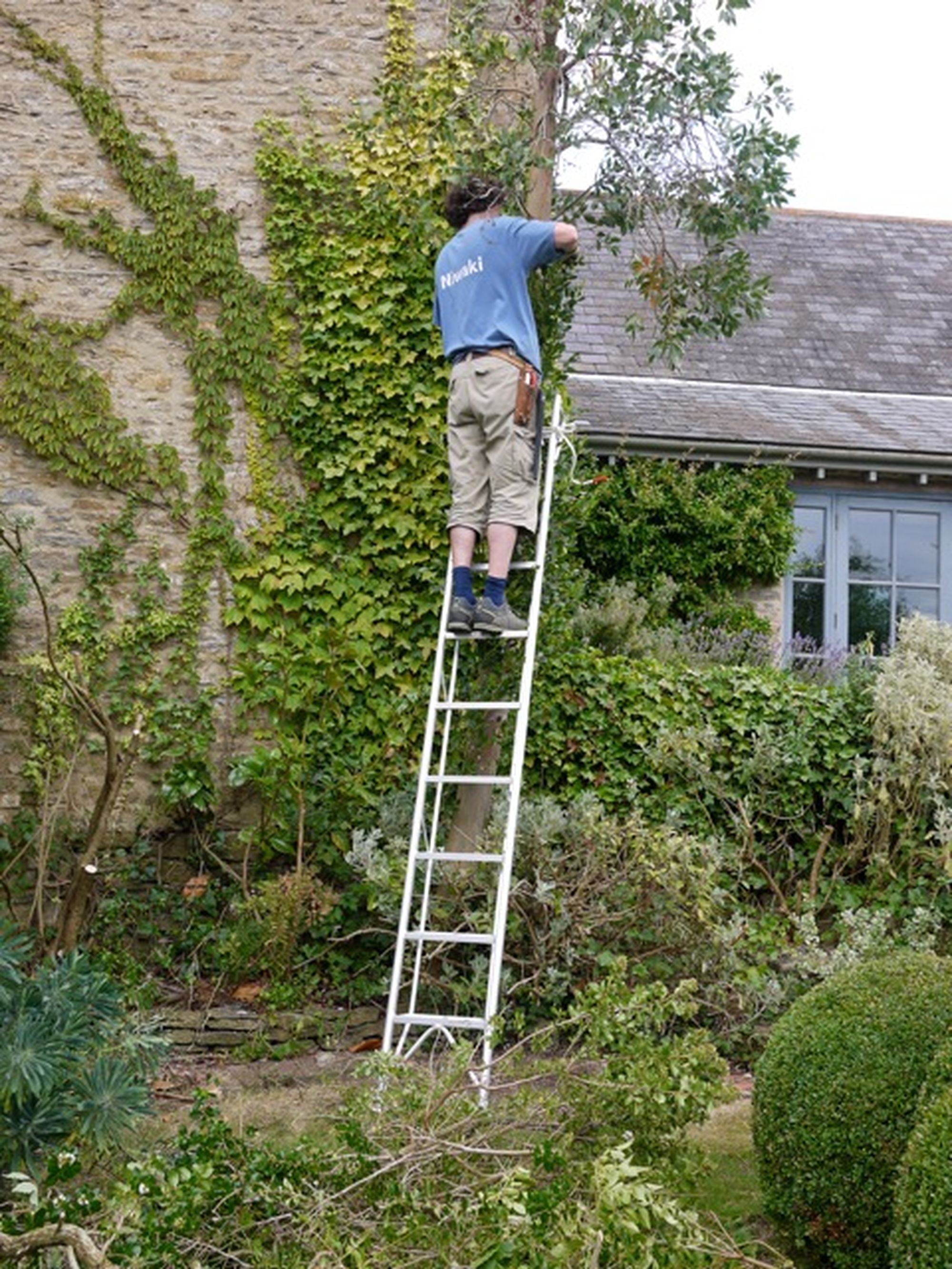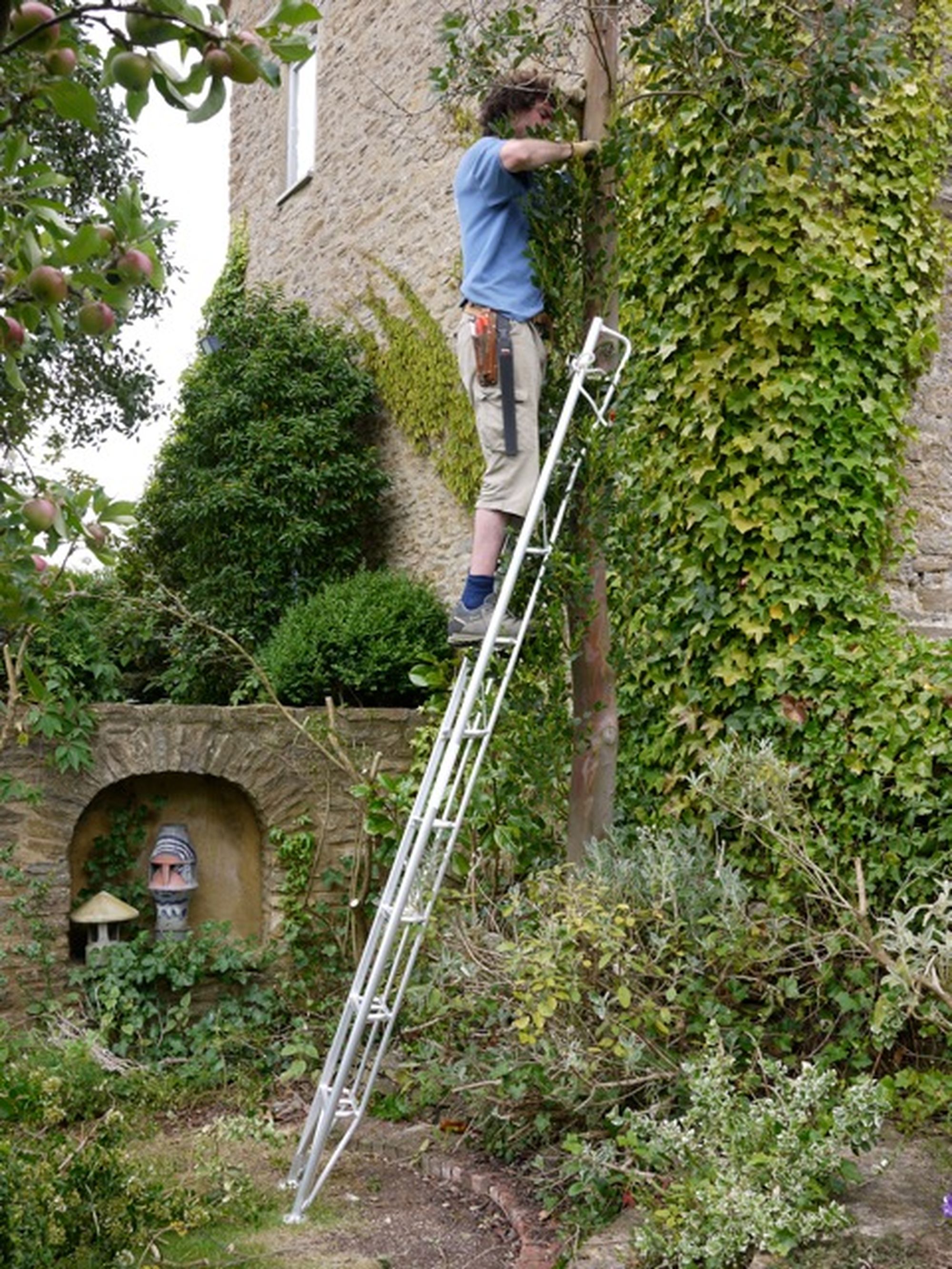 There are no items in your basket