↓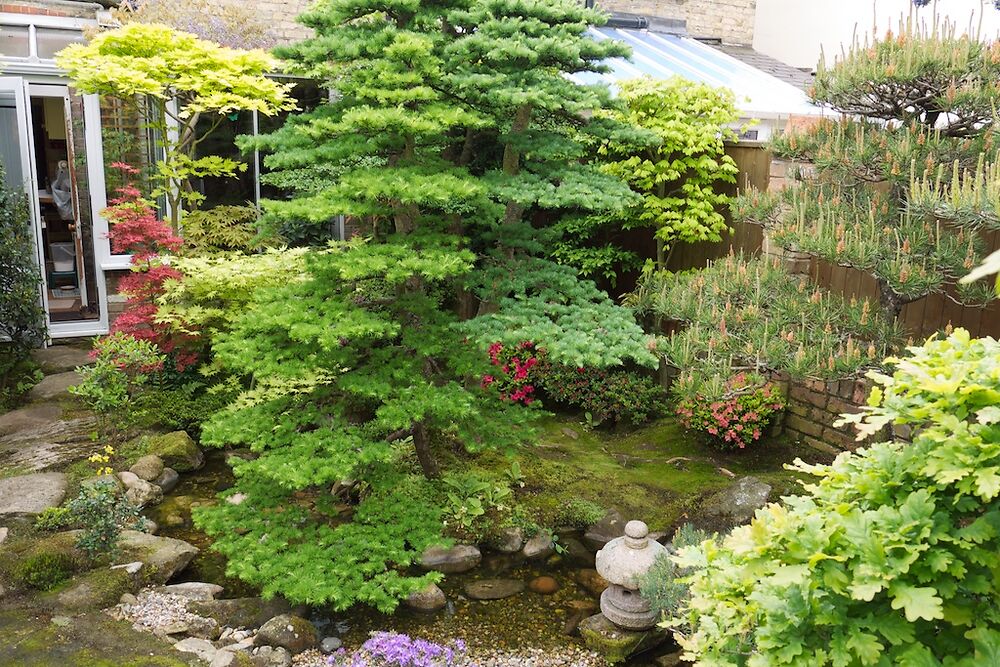 18 May 2010
My favourite Japanese-syle garden in the UK
Yesterday I dropped in on what i think is the best example of a Japanese-style garden in the UK (I haven't seen them all, of course...) It's not the biggest, the oldest, the best known, or anything like that, but it has a collection of great trees - Scots pines, larches and Nothofagus - that win my vote.
I like this garden because....
Limited plant palette Nice trees (but not too shackled by purely Japanese natives) Very few ornaments Moss as ground cover Clipped azaleas Great waterfall, stream, rocks and path Not trying to disguise the fact that this is in Enfield, not Kyoto Fantastic view from living room The sense of landscape
The owner, Peter Sievert, was just about to start bud pruning on his pines - he prunes three times over the year, once in May, thinning out and pinching back the buds. Then In 6-8 weeks he has another go, and finally in the autumn thins and cleans up the trees.
By the way, if anyone subscribes to, or reads this blog regularly, sorry for the lengthy gaps between posts recently...